"They'll be wearing skirts next…"
569 total views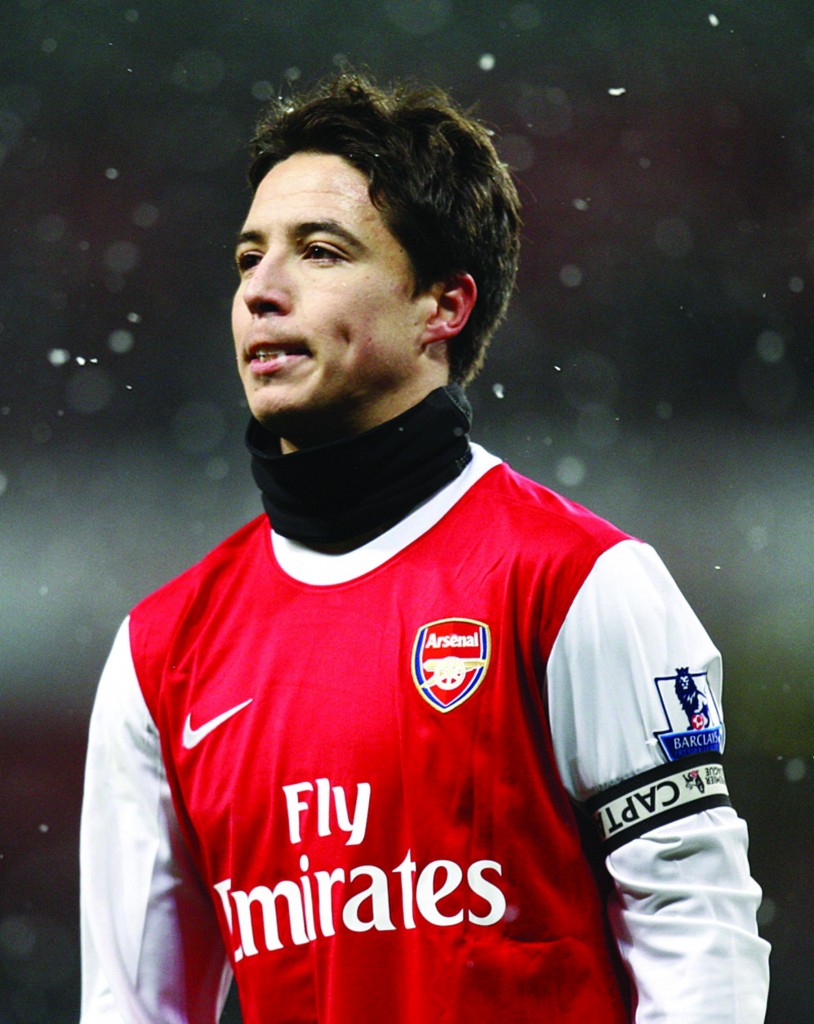 I hate snoods. I hate snoods with a passion. When I first saw my girlfriend wearing one in Trev a few months ago, I took the piss. "What's the point," I said, "of a scarf with no end? Why not just wear, you know, an actual scarf?"
Obviously all sorts of superfluous excuses ensued, but none of them answered my questions or explained the point of these things. So imagine my disgust when, around the same time, footballers started wearing them. People like Carlos Tevez, the epitome of the modern-day preened and pampered little soul, who might get his poor little necky-wecky cold while he plays ninety minutes of football for £150,000 a week. No, that's not an editing mistake, that is how much he earns.
"Back in my time, and I sound old now, it was black and white boots and that was it," ex-England Captain and current Notts County manager Paul Ince said. "Now you've got snoods, people wearing headphones when they are doing interviews, which I find disrespectful, pink boots, green boots, you name it they've got it, tights – they'll be wearing skirts next."
Ince could not be more right. I'm sure Nike are already working on football boots with high heels. Maybe those wet-look leggings will make a return next season – the footballing season, not the fashion one.
Can you imagine a player wearing a snood 20 or 30 years ago? The sheer abuse he would get from the stands and his own dressing room would be unbearable. Instead, snoods can now even be found for sale in high street sports shops.
It was Arsene Wenger who made perhaps one of the most laughable comments of the whole snood debate (the fact there is such a thing as a "snood debate" does disgust me by the way, as does the fact I am writing about it in the Sports section of SCAN).
"I get advice from the medical team – that's why we let them wear them," he told Arsenal's website. Yes, Arsene Wenger, often regarded as one of the most intelligent men in Football, suggested that these scarves-without-ends actually help to prevent injury. Forgive me, I know I should have good sporting knowledge in my position, but I didn't realise that "being a bit chilly" was a genuine medical condition.
The argument that the snood stops the player losing significant amounts of body heat is even disputed by Professor Ronald Maugham, of the School of Sport, Exercise and Health Sciences at Loughborough University. "A hat and gloves would be more effective, if perhaps less fashionable," he told the BBC, adding that the body loses most of its heat through the hands and head due to surface area.
Therefore, I can safely say that Wenger doesn't have a clue. Everyone can see that these snoods are clearly being worn as a pure fashion accessory, a look-at-me statement that adds absolutely nothing to a footballer's game. As Roy Keane suggested, they could even negatively impact it in some way. "They've all gone soft," Keane said. "I don't know how they do it and focus on the game, it's weird. That's the way the game's gone."
True, perhaps that is the way the game's gone. But I don't like it, and that is why I am delighted to see that snoods have been banned by the International FA Board. Unfortunately, however, the ban only extends to the football field – so for my hopes of a referee in Trev tasked with telling my girlfriend to lose her snood, I must wait a little longer. Shame, that.