Former Home Secretary gives inaugural lecture
1,009 total views
Former Home Secretary, Charles Clarke visited Lancaster University in Week 20 as part of his position as Visiting Professor of Politics and Faith. During his stay he gave his inaugural lecture as a professor of the University on the evening of Wednesday Week 20.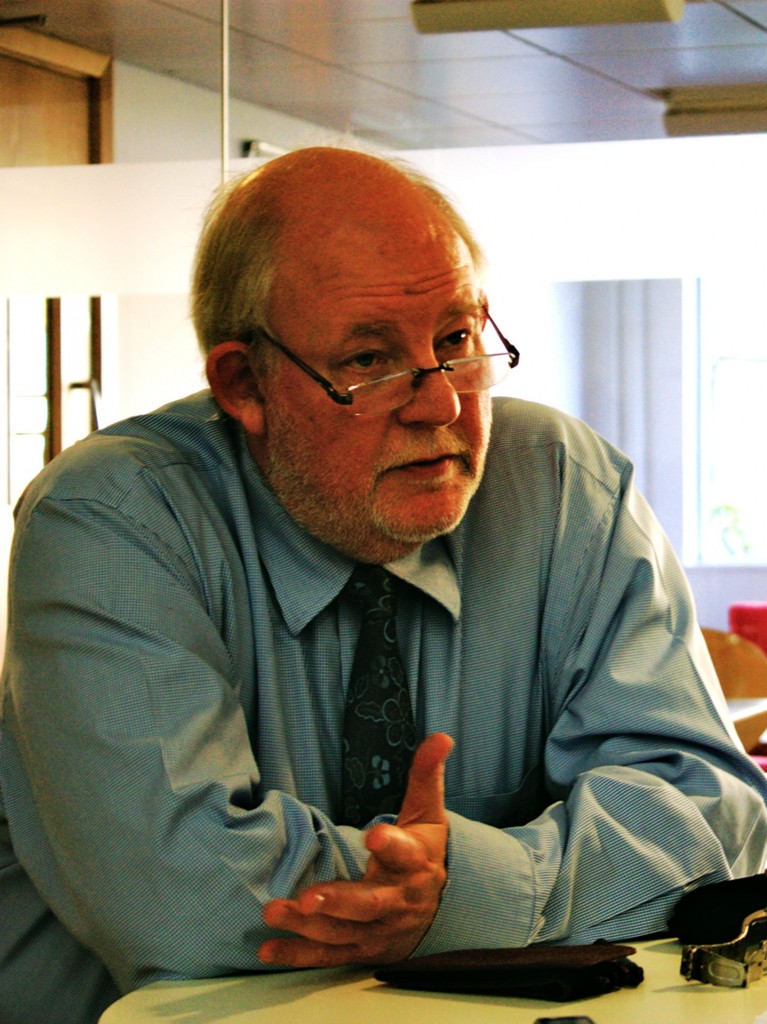 The lecture, entitled Politics and Faith: Increasingly Intertwined?, was held in the Storey Institute in Lancaster at 7pm. Clarke's intention in the lecture was to address the often overlooked fact that faith is a "factor, often a highly significant factor, in current politics and diplomacy both internationally and domestically".
He warned against the fact that with faith and politics "the relationship is all too often characterised by misunderstandings and misrepresentations". He expressed that an area of concern in people who "consider almost every act of believers as motivated by malevolence, evangelistic ambition or self-interest".
Clarke also highlighted how misguided prejudice and judgement of other cultures and beliefs often is. The lecture demonstrated how faith is fundamentally present in many elements of Britain which are not superficially always associated with religion, covering education, the structures of community, the way social care is organised, and health care and many other components in between.
Before giving his lecture, Clarke agreed to an interview after attending a meet and greet event for the Politics Department Open Day.
Of his appointment in October as a Visiting Professor, Clarke said: "I'm absolutely delighted for two reasons; one, I've always thought Lancaster is a good university and I'm pleased to be associated with it but two, they've got this focus on politics and faith with the department of Politics, Philosophy and Religion." He commended that "Professor Linda Woodhead here leads the national research programme on faith and society".
The position of Visiting Professor entails that Clarke visits the University roughly three times a year for around a week at a time. He outlined that "during those weeks I have a programme which is organised which involves some lecturing, some seminars, some coming to events like this [the Politics Department Open Day], and just a range of different things." He is also a Visiting Professor at the University of East Anglia.
In a previous lecture at University College Worcester while he was Education Secretary, Clarke argued that "universities exist to enable the British economy and society to deal with the challenges posed by the increasingly rapid process of global change". Based on this assertion, he was asked whether he felt the influx of so many "Mickey Mouse" degrees such as travel and tourism would really help rather than traditional academia.
He immediately came back on that saying: "I don't accept the description Mickey Mouse degrees, I never have". He then argued their importance, focussing on travel and tourism but "only taking this example as the one you mentioned". Their significance lies in studying the world in that field "and then enabling people to operate in that way I think is important".
Staying on the topic of education, the tuition fees hike and recent cuts to areas such as humanities were the next focus. Clarke said that such action "is completely mistaken". He believes that there were other options than such drastic cuts. Even with "40% cuts rather than 80% cuts, you would have found much more flexibility for the universities." The current attitude "is very damaging to the aspirations of people from all kinds of backgrounds to be able to get to university," he said.
The frequency with which the rhetoric of Broken Britain is seen in the tabloid press and the current government's speeches was then turned to. Asked whether he believed Britain is that broken, Clarke replied: "I don't, really. Obviously there's massive issues in many parts of the country and I don't want to minimise any of those." While Clarke was Home Secretary, he cited, crime significantly reduced, which he feels is important as "it's a symptom of it not being a broken society." Problems exist, but "it's mistaken to over-describe them".
Asked for an opinion on the budget which was announced that day, March 23, Clarke said that he hadn't had a proper look but he was unsure "the change in tax thresholds was necessary, I think it was a purely political act, and nor would I have changed the fuel tax figures". He reasoned he'd rather they'd found "to reduce the level of spending cuts that we're dealing with."
The tuition fee protests which took place last November, overseen by current Home Secretary Theresa May, attracted criticism of her praise of the police after the violence. From what he saw, Clarke was asked whether he felt it was handled adequately by the minister and the authorities.
He was markedly diplomatic, beginning "I think the police are in a complete no win situation in this", and then reasoning that unfortunately heavy police presences are required. He recognised that: "There are some groups who are deliberately setting about creating destruction in so far as they can, and they have to be controlled I'm afraid." He also clarified during the next question that the instigators were "not just students, they're citizens."
Did this distinction then mean Clarke felt the government were deliberately political in labelling the protest instantly as a riot, and to blanket name the instigators as students? Clarke responded "I think that both Nick Clegg and the Liberal Democrats, because they hate being unpopular, and some parts of the government, use language which I would describe as provocative to look at the issue."
While reasoning that balance is required in such volatile events, Clarke argued: "I wouldn't be going around trying to vilify groups". Clarke was quietly critical, saying "I think it's a mistake to try to bring together some of those people who were doing those things with the body of students".
Finally, with Comic Relief's Red Nose Day airing the Friday before the interview, Clarke's opinion was asked on ex-Prime Minister Gordon Brown's performance in a sketch featuring James Corden's character Smithy. He confessed that he had missed it, and that while "I saw David Cameron's little exercise" he couldn't comment on his old party leader. He did offer "If it's any consolation my wife thought it was okay".