Local Litfest to lose Arts Council funding
562 total views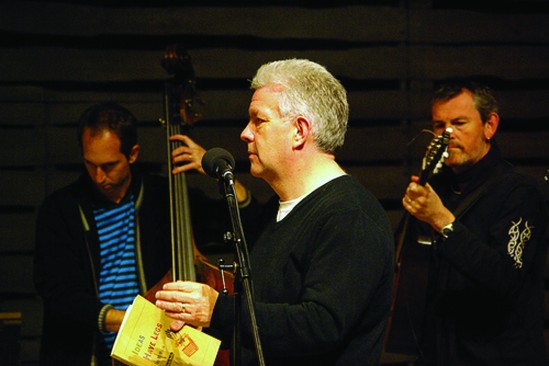 Litfest, along with other Lancaster arts organisations The Storey Gallery and Folly, has discovered that it will no longer receive funding from Arts Council England (ACE) beginning April 2012.
The decision follows the issuing of a reorganised portfolio from the Arts Council in response to its reduced government budget, cut by £100m in last October's spending review. Litfest finds itself amongst over 200 previously funded organisations which will have twelve months to seek alternative sources of funding in what have been described by ACE as "a series of painful decisions."
Founded by local people in 1977, Litfest promotes a wide range of regional artists and writers, as well as international visitors, in a series of literary events running throughout the calendar year. Last October's literature festival played host to international bestselling crime writer Ian Rankin and Poet Laureate Carol Anne Duffy amongst others. A poem entitled A Cut Back, written by Duffy in response the recent government cuts, featured in The Guardian on the 9 April 2011 and begins, "It's no go the Litfest, it's no go up in Lancaster". Indeed, Litfest released a statement via their website that they will be "working hard to find new streams of income" as they endeavour to secure the future of the festival.
The withdrawal of Arts Council support, which will see Litfest lose two thirds of its current funding, has also had a profound effect on other organisations in Lancaster. LUDUS Dance, upon hearing of their personal budget cut of over 60%, said that "this will of course have a devastating effect on the range of work we offer and impact we have." They also added that unless additional sources of income can be found, the touring side of the company cannot continue to be financially viable.
Arts Council England announced that they were saddened by the "hard choices, with more good applications than [they] were able to fund." Out of 1333 organisations which applied, 695 bodies were awarded funding, down from the 849 previously seen– incidentally, 110 new entries have been successful. Dame Liz Forgan, Chair of the Arts Council, supported the view that the cuts were certainly not a vote of no confidence but a reflection of a tough climate, and that the Arts Council "had to cease funding some good organisations." This sentiment was stressed by Alan Davey, Chief Executive of ACE, who said that the strategic cuts had been made with "regret" adding, "I know this will be taken hard by those affected."
Joe Sumsion, Director of The Dukes theatre, issued a statement of solidarity following the funding news, saying that whilst disappointed with their personally reduced funding, "we are even more concerned for the broader picture in Lancaster. Colleagues at LUDUS Dance, Litfest, The Storey Gallery and Folly have all received bad news and we wish them well." Penny Darby, of Litfest Marketing, said "we've had some fantastic messages of support and even some donations," adding that Litfest is currently organising events for over the next few months – any noticeable changes will of course occur following the withdrawal of funding in April 2012.
Both Litfest and The Dukes, along with LUDUS Dance, are members of the Lancaster Arts Partnership which was formed in 2009. The Partnership issued a report earlier this year assessing the economic value of the arts sector in the Lancaster District and concluded that the revenue and jobs the organisations included in the partnership promote, through both direct and indirect activity, boost the local economy by millions annually. The focus of the report was upon the businesses which are stimulated as a result of visitors brought in by arts events, the activities provided for young people in the community, as well as the actual revenue which the events themselves generate. Furthermore, Litfest announced that since originally receiving ACE funding, they have grown as an organisation, running more events and moving into a refurbished Storey building. The recent Metamorphoses storytelling event was in fact sold out on the very night the decision regarding funding was announced. Litfest's disillusionment is aptly summarised upon their blog "we're disappointed […] We have done what we promised we would."