Professor Mark Smith appointed Vice-Chancellor
659 total views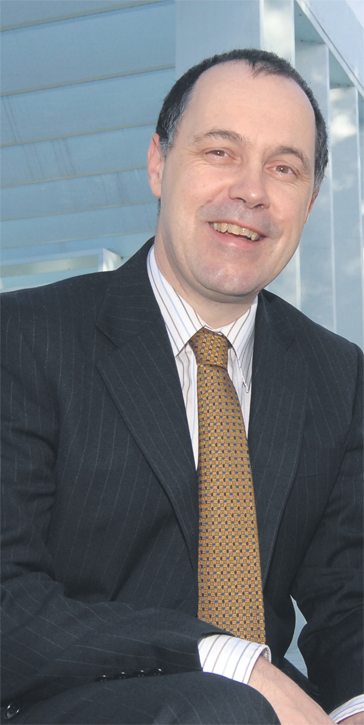 Following a special meeting of University Council on August 4th, Lancaster University have announced the appointment of a new Vice- Chancellor. Professor Mark Smith, who currently holds the position of Deputy Vice- Chancellor at the University of Warwick, will take up the post from January 2012.
After the announcement was confirmed, Professor Smith spoke to Lancaster University's website. "Being appointed to lead Lancaster University is a great honour and tremendously exciting. I am delighted to have this opportunity to work with the community of talented colleagues to advance the high quality of teaching and research and to pursue Lancaster's international ambitions," he said.
He added, "I wish Professor Wellings well in his new post. It is a tribute to his leadership that I join a financially robust institution with an outstanding campus and a strong international reputation."
Smith, who grew up in Suffolk, is a highly reputable physicist who studied at Churchill College, Cambridge before completing his PhD at Warwick. He has enjoyed a rapid rise through Warwick's senior management, and has now been appointed Lancaster Vice Chancellor just 20 months since taking the position of Deputy Vice Chancellor at Warwick.
Pro-Chancellor Brian Gray, who led the selection panel which appointed Smith, gave a statement explaining the appointment. Smith "impressed the panel considerably with his strategic insight, personality and demonstrable strengths in financial and staff management," Gray said.
"A respected academic with a reputation for 'making things happen', Smith demonstrated in interview a good understanding of the necessary balance between collegiality and clear, strategic focus and a commitment to delivering change in a globally competitive organisation," Gray continued.
LUSU President George Gardiner was present at the meeting that approved the new appointment. Speaking to SCAN after the announcement, Gardiner was positive about the new appointment.
"Professor Smith has an excellent track record, reflected in his rapid promotion during his time at Warwick. I am very enthusiastic to establish a good working relationship with the new Vice-Chancellor and eagerly anticipate what he has to offer the University," he said.
Gardiner added "Our newly appointed Vice-Chancellor is well aware of the challenges ahead within the Higher Education sector and I hope that he is able to steer us through it, whilst maintaining the high level of student experience we currently provide at Lancaster."
More: Read SCAN's interview with Prof. Mark Smith