A Portrait of the Artist as a Young Band: Washed Out
517 total views
Ernest Greene has been making music and beats under the moniker of Washed Out since 2009, although he's dabbled in all sorts of lo-fi musical endeavours since his college years. Armed with nought but a laptop, a microphone and a desire to stave off the boredom of his small home town, his first internet-based tracks dropped on MySpace, before being picked up by thousands upon thousands of bloggers towards the start of 2010. His success has shown that, as long as your songs are good, it's still possible to emerge from nothing more than a MySpace page (yes, it surprised me too that MySpace haven't gone bankrupt yet).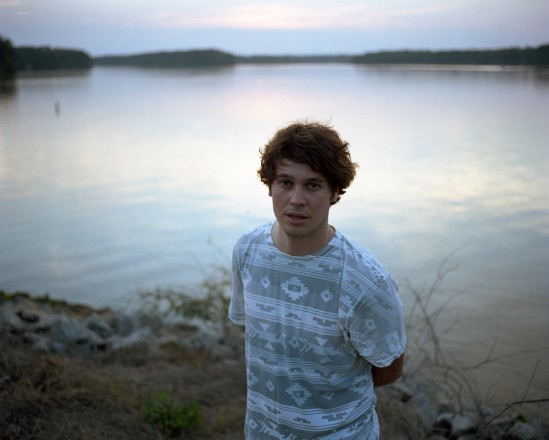 The music itself is difficult to describe. He's been frequently linked with the emergence of the web-based genre 'chillwave' – along with contemporaries such as Toro Y Moi, Summer Camp, Panda Bear and Neon Indian – but that awful, awful name has been attached to a pretty heterogeneous group of musicians. Whilst all of their music is tinged with a gorgeous sense of nostalgia, there's not much else that they have in common; the similarities between Washed Out and Summer Camp end abruptly at 'like old stuff'.
It's much easier to fit Greene's music in with the very zeitgeisty sense of minimalism that's characterised some of the best releases of the past few years – think the xx, Bon Iver and James Blake – who have managed to craft beautiful songs out of an extremely sparse musical armoury. Beats and loops are the very core of Washed Out's music (understandably so, since he made his name making songs with nothing more than his laptop), whilst pleasingly simple melodic lines and smatterings of samples roll over the top of it all. The simplicity of it all is its virtue; the beats are nothing if not danceable, the kind that burrow down through your ears and straight into your feet, but they're also exactly the kind of songs that you could stick on repeat for five hours whilst you bury yourself in a dissertation. Greene is obviously aware of this – what good would dissertation background music be in a club? – so he uses a full live band at his shows, where everything sounds bigger, grander and, for the lack of a better word, groovier. It's a nice departure from some other artists of his ilk who stick to the more impersonal one man and his laptop live set-up.
So, anyone in Lancaster with a need to dance somewhere other than the Sugarhouse (which, let's face it, is the vast majority of us) should get down to one of his shows. Washed Out are playing several UK tour dates after a string of hugely successful European and US dates – Greene will be in Manchester on Sunday 13th, Leeds on the 14th and London (for those of us with plenty of money to burn) on the 15th.