Interview: Professor Paul Wellings
702 total views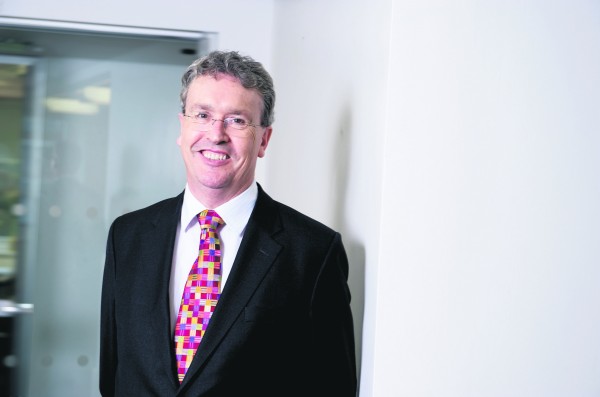 In ten years since Wellings was appointed Vice Chancellor of Lancaster, the University has established itself as one of the UK's top ten universities as well as breaking into the world's top 125. Lancaster has also gained a hugely enhanced international reputation for teaching and research.
Asked if he sees these league table results as definitive of his tenure, Wellings was keen to look beyond raw figures. "My personal view is that rankings are a sort of by-product of things that the University does, and I don't think we should spend our time just looking at rankings," he said.
The Vice Chancellor sees the figures as reflecting the University's "overall intent to focus on a number of specific things." These priorities, set out in the University's Strategic Plan, include a focus on A-level entry for undergraduates, employability, research standards and internationalisation.
Lancaster has a number of important links with foreign universities in India, Malaysia and Pakistan among others. Furthermore, plans to open a new Lancaster campus in southern China have recently been announced.
Asked specifically about the importance of the development of Lancaster's international portfolio, Wellings explained that "roughly, world student numbers will double in the next 20 years, and when that happens the bulk of young people who want to go to university will be in the eastern hemisphere and Lancaster will still be in the western hemisphere."
Consequently, he argued, the best opportunities for "big growth of student numbers" will come through engagement in places such as India and China.
Wellings also stressed the importance of "mobility programmes" to allow UK students to benefit from these links, something which has been worked on in the last few years.
Related content: Wellings and LUSU through the years
Another aspect of Lancaster's international links is the financial sustainability which they bring the University. Placing this in the context of downgraded growth expectations for the UK economy, announced on the morning of the interview, Wellings explained that "you can guarantee that the growth rate here [at Lancaster] should be ahead of the national economy for the next ten years, and it'll  be driven off the opportunity to be diversified and have income streams linked in to lots of economies which are growing a hell of a lot faster than we're growing."
UK-based students have at times expressed concern that the University's international focus is detrimental to the domestic experience. Acknowledging this possibility, the Vice Chancellor noted that there are actually more students overseas studying for a Lancaster degree than there are here.
He said "the debate then is about how do we construct Bailrigg the campus and make sure that British students aren't marginalised in the process of being international. I'm hoping there that the way that we've constructed things like the colleges, departmental classes and course provision leaves enough voice for the UK-based students to be part of the process."
Looking ahead to a time when there is a "whole other [Lancaster] university somewhere other than Bailrigg," Wellings was keen to stress that "it shouldn't change the culture and style and environment for students at Bailrigg" other than in that "the intellectual environment" should be enhanced.
Moving on to the redevelopment of the Bailrigg campus which has been hugely visible in the last few years, Wellings identified the provision of new accommodation following a deal struck in 2003 as a major success. This was "at the time relatively controversial," he said, "but of course it appears to have worked dramatically because we've now got 7000 state-of-the-art bedrooms on campus, and most of the feedback from students is 'actually this is one of the best campuses for residential experience in the country.'"
Wellings also praised the more recent refurbishment and building projects and they way in which they have been handled. "I think [Director of Facilities] Mark Swindlehurst and [Chief Operating Officer] Andrew Neal and people like that have done a terrific job in keeping most of the campus running most of the time while we've gone through quite a painful transition and refurbishment," he said.
The Vice Chancellor's time here has not been without controversy. Wellings and the University have  drawn criticism lately for their relationship with students, particularly over the tuition fees debate. In 2009, LUSU President Michael Payne spoke strongly at University Court against the University's lack of communication with students, and in 2010 Professor Wellings wrote an article in the Guardian calling for a "constructive debate" rather than protests about tuition fees. That article was construed by some as Wellings opposing students on the issue.
Wellings was quick to point out the channels of communication between the University and students. "We've got student representatives in every department, we've got several sabbatical officers in the Students' Union, we've got eight Junior Common Rooms and a GSA, and all sorts of models of student representation. We have students on every major formal committee of the university including the governing body," he said.
He also emphasised the role of Pro Vice Chancellor (Colleges and Student Experience) Amanda Chetwynd in "thinking deeply around where undergraduate provision should go," and the fact that the Learning Zone was a project born out of student feedback.
In 2004/5, the University pressed charges which led to the prosecution for trespass of six students who had protested at a business conference in the George Fox Building on campus, a decision which led to widespread criticism of Wellings and Senior Management.
Wellings does not feel that the 'George Fox Six' issue still hangs over him, and defended his decision. "It was at the time immensely complex and I suspect for the six individuals involved not a happy period at all, but I do think actually it was the right decision to be made at the time, just because of the complexities of the case and the situation."
He added that , "I think maybe people might be more guarded about me[as a result], but I suspect for most people it's water under the bridge and while it's part of the history of the University I don't think it's part of the operational life of the University."
Most recently, Lancaster has been involved in collaboration talks with Liverpool University. Wellings explained that a paper outlining possible models of federation, as well as benefits and risk assessments for Lancaster, is the next stage of these discussions.
On the importance of collaboration, he argued that in fact "the biggest risk I think actually would be doing nothing," and that Lancaster must consider this in order to maintain its success of the last 15 years.
He also emphasised that Vice Chancellor-Designate Mark Smith had been "deeply involved" in discussions so far, so as to ease the transition between Vice Chancellors which takes place in January.
Asked for his final thoughts on leaving Lancaster, Wellings was excited about the opportunities ahead of him in Australia, but said that his departure is "tinged with regret in the sense that we've got some fantastic friends here and lots of colleagues and a really supportive institution.
"I think one of the defining features of Lancaster as a university is its collegiality, the fact that people support each other. I hope that's not diminished in the last 10 years because one of the things that I see consistently is people looking out for each other in a way which is quite special and that you don't see in really big civic universities. So I think I'll miss that," he concluded.