Integrity is needed in our honours
520 total views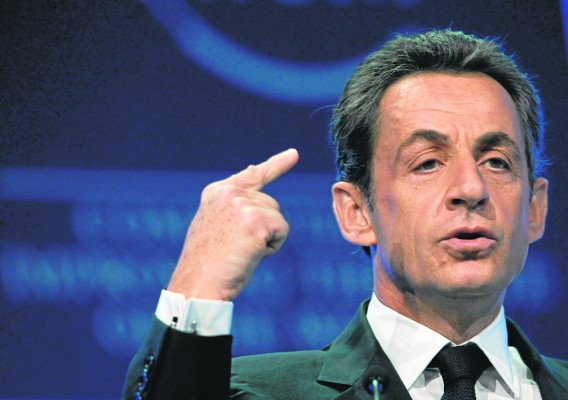 President Nicolas Sarkozy hasn't always been known for his seriousness but instead is associated with a sense of humour, even if it's considered a questionable one, and an aura of fun. However,   he may have taken a step too far this time according to the French public, causing outrage and anger with his recent nominations for the French knighthoods.
The Knight of the Legion of Honour, a highly prestigious award usually awarded to individuals often risking their lives for France or having contributed significantly to the country, was established by the former Emperor Napoleon in 1802 "to reward the men and women who have devoted themselves, sometimes to the death, to the nation." Among the bewildering nominees this year however, the likes of Salma Hayek, currently voicing the character Kitty in spin-off movie from Shrek, Puss in Boots, and pop duo from the 60s, Eric Charden and Annie "Stone" Gautrat featured in the list as well as the more credible and respected Henri Torre, 78, the minister of Sarkozy's ruling UMP party.
Torre, however, refused the award, claiming that the honour had lost its meaning and validity as it had been given to too many unworthy people and added that Sarkozy had made a "mockery of the high honour". L'Expresse, one French newspaper, wrote that "Napoleon would be turning in his grave" and members of the public commented that Sarkozy may as well award Tintin with the honour for his services to France rather than Salma Hayek.
Sarkozy claims that Hayek was nominated for the award for her philanthropic services which she had been active in for 23 years and also her skills as a director and producer. Although this seems honourable enough, the charity part anyway, it can't go unnoticed that Hayek's husband and business tycoon Francois-Henri Pinault, owner of Yves Saint Laurent, is very close friends with the President and Hayek's father in law had also been awarded with an honour previously.
Many suggested that the honours were used by Sarkozy as another chance to have fun, while others suggested it was a desperate attempt to buy popularity before the upcoming elections. Whatever the story may be, things don't look that much different this side of the channel. David Cameron was recently attacked when Tory party donor and convicted fraudster Gerald Ronson, who was part of the Guinness shares scandal, was also rewarded with a similar award in the UK.
All this said, the OBEs this year contain a fantastic list of people from communities around the nation providing invaluable services to the public. The list includes the likes of life guards, charity workers and researchers trying to cure cancer, as well as a couple of indispensable Lancaster University staff.  To me, those are some of the real services a person could provide for their community and are also the ones who are most worthy of recognition for their work.  Looking pretty on camera, being married to a tycoon, and being in the Prime Minister's pocket certainly don't qualify.
Let's find the real heroes instead of glorifying celebs all the time.  They may have money and influence, which most definitely will help in many cases, but it's the fact that normals like me and you manage to make a difference  without all this influence which make their achievements much more poignant and deserving  and a lot more fitting of an award called an 'honour'.