Well Sports Foundation Inspiring Change
509 total views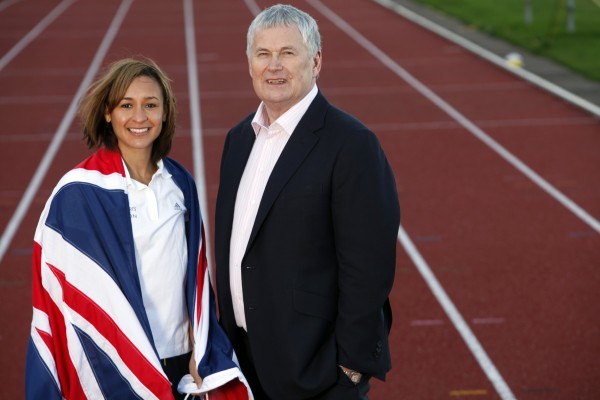 What would you do if you became a multimillionaire? I don't mean if you win the national lottery, but if you earned that money after decades of hard work. Would you rest on your laurels and live a life of luxury, or would you use your wealth to benefit society? Barrie Wells, financial services entrepreneur and philanthropist, chose the latter option. I was invited to give an interview in his offices in Dalton Square, to learn more about his Wells Sports Foundation and how individuals such as him have used their wealth to benefit society. We first however start talking about Barrie's relationship with Lancaster University, Barrie describing that 'I have an enormously close relationship with Lancaster University, particularly the Management School. I take on PhD students for my projects because my background is using mathematics for financial services' he explains. 'Going back over the years, there are forty graduates who have worked for me in Lancaster….So Lancaster University has been very heavily involved with allowing me to make all this money to give to charity.'
'So what led you to establish the Wells Sports Foundation?' I ask.
'The thing for me was to decide what to do with the cash. You either die very very rich or give it your kids but no, I felt I would rather use it for charity…I contributed to both education in India and water charities in Africa but the real one I love is sport. It was basically how can we use sport to motivate kids?' Barrie described how, when watching the Beijing 2008 Olympic Games, his son had the idea of backing and supporting British athletes training for the London Olympics in 2012. Barrie first started supporting Jessica Ennis by ensuring she had a physiotherapist who would travel with her to events. 'Since then we've taken on 18 athletes' Barrie continues. 'We picked them for a variety reasons, but the main thing we ask is have you got potential for 2012?' Barrie says that it's all about assisting these athletes to reach their full potential. 'For instance,' he says, 'take the pole vaulter Hollie Beasedale, she wanted longer pole's because with training they become too short for her. So I buy her longer pole's and she's gone on to be the worlds number one…It's really all about being close to them, travelling around with them and understanding what they do.'
'So tell me about the Athletes 4 Schools programme then, how did that come about and what does it involve?'
'I wanted these athletes to go to schools, not just to give speeches or prizes but to really work with the kids…But athletes for schools is a really big one, they've talked to some 35,000 kids so far.' Barrie says, and turning to Michelle who is sat next to him he suggests she explains further since she organises the school visits. 'The athletes go into schools and they run workshops based around their sport.' she says. 'So for instance the triathletes will run the sports events included in the triathlon…They start by giving a whole school assembly to get the key messages across and give the children a chance to ask questions and then do workshops which have been massively successful'
'Feedbacks been extraordinary' agrees Barrie. 'It's things like taking a pole vaulter and having them tell these kids they can jump over a double-decker bus, of course the little kids don't believe it!'
'Then we follow this up by teaching these kids about nutritional values' says Michelle, 'but also the Olympic and the Paralympic ethos because they are also core values'
'I also believe there is also Box 4 Kids, how did you start off with that?'
'Footballs the other side of it really' Barrie explains. 'I really wanted to use football, so I got myself an executive box, and the idea is eight kids come along, either disabled, terminally or critically ill, and we go to Alder Hay Hospital in Liverpool, and the only criteria is that they are Liverpool supporters, so they can all sing You'll Will Never Walk Alone. So there's 8 places for a kid, but usually the parents come along, in fact a lot of it is for parents, especially if the child is terminally ill. But what I've been wondering recently is how can we take it to the next stage? I've gone to HSBC, asking can we use some of your boxes for football games and HSBC have said yes you can.. so it looks like we can extend this nationally.'
'As a final question then, how do the athletes you support balance any academic commitments with with the training regimes required for Olympic athletes?'
'It does very much relate to commitment. Take one of the athletes I support, she's 18 years old, bright with all A+ grades. What this girl does is she gets up at four in the morning, I provide transport to take her to the pool, where she trains from five to half seven, I pay for a car to pick her up again and take her back to a boarding school in Leeds, she then has breakfast and she's a student all day from nine until half four. At five a car picks her up, does another two and a half hours, and gets back at eight to start her homework and is in bed by then. Is she asleep? No she's on facebook chatting to her friends, and this means she gets about five hours sleep a day! But her commitment and time management is extraordinary.'
Extraordinary indeed, especially from a student perspective were getting up for a nine o'clock is generally regarded as a titanic struggle. Whilst some of us students are forcing ourselves out of bed at half seven, there are sports athletes who are just finishing their first training session of the day. It's certainly food for thought when you next get up for a nine o'clock, and it's certainly commendable what these athletes do in order to compete amongst the worlds best at the Olympics. What else is commendable though is how individuals, who have been very financially successful, are able use their earned wealth for the benefit of noble causes, such as Box 4 Kids or Athletes 4 Schools. This is a student newspaper, and chances are somebody reading this may in future be a millionaire, a multi millionaire or even a billionaire. Would you keep that wealth to yourself, or would you use that money to help others and try to make the world a better place?