York end Hockey thirds' undefeated streak
555 total views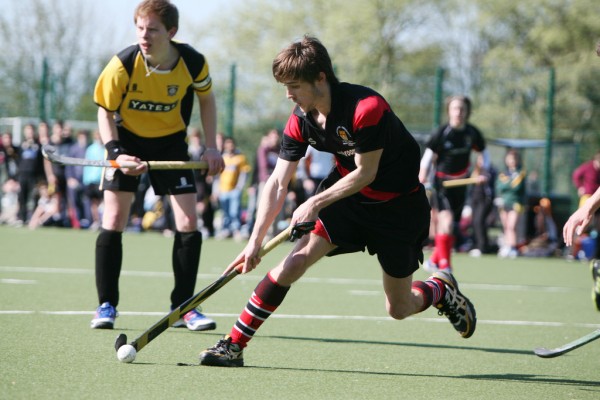 Lancaster 0-1 York
The undefeated streak of the Lancaster 3rd's men's Hockey team is over after a 1-0 defeat to York on the Saturday morning of Roses. York's victory saw them take the one point available in the tie.
York had the better share of the opportunities in the first half forcing Lancaster goal keeper Frazer Stewart into a fantastic save in the opening minutes. Some fluent passing and movement from York, followed up by some great pressure every time Lancaster had possession, ensured the home side struggled to get out of their own half for most of the first half of the game.
Poor shooting from York kept the score level despite several opportunities. Lancaster struggled to string together enough accurate passes to form an effective attack relying far too often on the efforts of Captain Matt Hanson leading the attack down the left wing.
The home side's frustration became more than apparent when Phil Yates found himself sent to the sin bin. Ironically, Lancaster's best period of the first half came when they were down to ten men.  They were unlucky not to score when they found themselves with a man in front of goal following a period of pressure from the short corner. The resulting shot swung across the face of goal to bring the first half to a close.
The second half began with a fantastic goal scoring opportunity for York. Unbelievably, after finding themselves through on goal, the resulting shot swung wide once more. Shooting proved to be a serious weak point of the York team as chance after chance went begging. Likewise, Lancaster struggled with their ball control as poor touches at the short corners ensured the homes side were closed down before they even had a chance to pass the ball.
Lancaster stepped up their attack responding with a few shots of their own whilst some dangerous shots from York forced two fantastic saves from hero keeper Frazer Stewart.
Just as it looked like no one would score, York's Chris Butterworth broke the deadlock slotting in from a short corner.  York began to step up the pressure and could have increased the score had it not been for some more saves by Stewart.
A great shot by Ash Fisher almost levelled the scoring if it had not been for a good parry by the York keeper.
A York sin bin rounded off the games proceedings as a frustrated York player lashed out at Ash Fisher. Unfortunately for Lancaster, the opportunity came too late as York claimed the victory and cemented the 3rd's first ever loss at Roses.
Lancaster will be very disappointed with their performance in the game and have much to work on. Their awareness of each other seemed lacking at times whilst their passing and ball control left much to be desired. York on the other hand will be delighted with their pressure and the way they moved the ball around the field.
Captain Matt Hanson had this to say after the match. 'We stepped up in the second half; it should have ended in a draw. York played well, they were much better than last year.'