Man sentenced for sexual assaults on two students
597 total views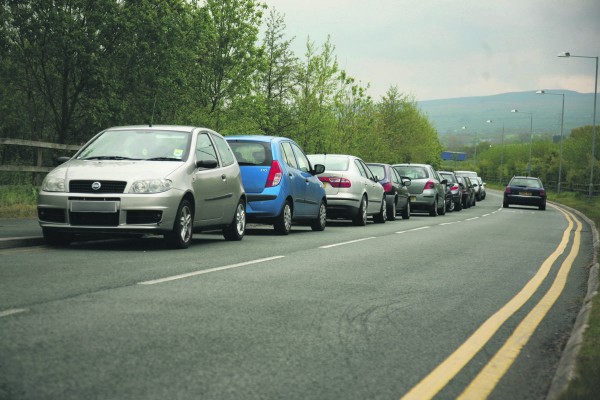 A man who assaulted two females near Lancaster University appeared in Preston Crown Court during Week 23 to be sentenced for two counts of sexual assault.
The assaults occurred on female students in separate incidents, both dated December 6th 2011. Both were approached by the man in question, Shaukat Khattack, from behind as they were walking along dimly lit areas close to the University campus.
A press release from the Lancaster Constabulary stated that Khattack, "approached his first victim on Hazelrigg Lane and the second on the pathway leading towards Galgate village. He then made forceful and physical advances towards the women, trying to kiss them against their will."
He has been given a 12 month community order, a six week curfew from 8pm to 6am and he will also be on the sex offenders register for five years.
Despite wishing to reassure that "incidents of this nature are rare and Lancaster University is an extremely safe environment to live and study," Detective Constable Brian Shepherd, of Lancaster CID, urged students to "consider their personal safety whenever they are off campus."
His advice to students was "think carefully about the route you are taking, avoid being alone in quiet and unlit areas and if you are on a night out take enough money for a taxi home – making sure that you use an official taxi firm for your lift." Detective Shepherd also wanted to assure students that "both the police and the university take these kinds of incidents very seriously" and "would urge students to report any sexual assaults to [the police]."
LUSU Vice President (Equality, Welfare and Diversity),  Matt Saint wished to "thank Lancaster Constabulary for dealing with the situation professionally and efficiently."
He also stressed that he has "had a great number of conversations with various individuals from the university regarding lack of lighting on campus" and has led a "Light the Way" campaign which has highlighted problem areas around campus.
Although he was unsure as to whether the areas in question were the responsibility of the City Council or the University he said that he "would hope that both would start to take this issue a lot more seriously before we see potentially worse incidents than the ones that have occurred already."
When asked to comment on the recent developments from the Police, the University's Press Office said they were unsure of "student concerns about dimly lit areas."
FGH, the security company used by The Sugarhouse and many other Lancaster venues, are offering sessions for women to provide advice on how to defuse, and if necessary escape, a potentially violent situation without raising the risk of injury to anyone involved. The times and dates for the first round of courses are Tuesday 22nd May 12pm – 2pm and 7pm – 9pm and Saturday 26th May 4pm-6pm.  For more information, or to book a place free of charge, call Dave Taylor at FGH Head Office on 01524 847 554 or email at info@fghsecurity.co.uk.  The first 100 people to book places receive a free personal attack alarm worth £10.