Trade Union Congress to march on Saturday
538 total views
LUSU made the decision in Union Council to support and raise awareness for the Trades Union Congress (TUC) demonstration this Saturday in London,  The demonstration is happening under the banner of "A Future that Works".
According to the TUC website, the march is calling for "policies that promote new and old industries", which would in turn "raise average pay, penalise big bonuses and invest in training and new industries". Such policies would also, according to the TUC, serve to "crack down on tax evasion by big companies" and "tackle the growing equality between the super-rich and everyone else".
The motion was proposed by student trustee Sam Hale, who is an active trade unionist, and a passionate believer in the issues the TUC demonstration is aiming to solve, as well as feeling that many of the issues affect students significantly.
In an interview with Bailrigg FM, he stated that what he most wanted the movement to achieve was a strong message to the government that the current austerity measures are not working and that policies in support of the ideas listed above should replace them.
The original motion that Hale proposed called for LUSU to commit to a struggle against public sector cuts and austerity, as well as financial facilitation of transport by LUSU and active support of any future anti-austerity demonstrations and strikes organised by the TUC.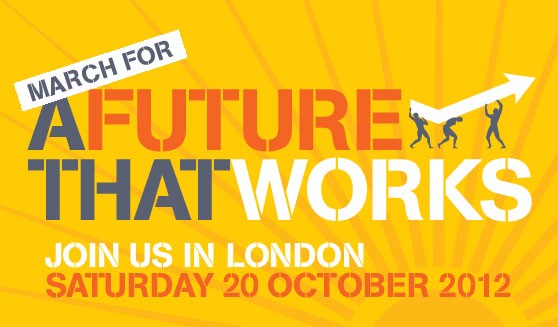 However, LUSU President Ste Smith suggested amending the motion slightly to give it a bigger emphasis on fighting on student issues, and to make it clear that LUSU would be unable to financially support transport or automatically support all future demonstrations. Instead, LUSU would work more closely with the trade unions on campus and actively promote the event, giving students information on train times, fees and so on.
The TUC are assembling on the 20th of October along the Victoria Embankment on the north side of the Thames, from 11am. From there, they shall march to Hyde Park where a rally featuring music and speakers on austerity, jobs and public services will be present. The rally will finish at 4pm. The TUC also aims to make the event as family-friendly as possible, with stewards present on the day.