The Twins Appeal
675 total views
From birth, Lancaster twins Katie and Emma Sutcliffe, 15, have suffered from Cerebral Palsy. A debilitating condition which means they are unable to walk unaided, the girls get about on both crutches and in wheelchairs. By the time they reach adulthood, however, it is expected they will be completely wheelchair bound – that is, unless they can raise enough money for life-changing surgery in America.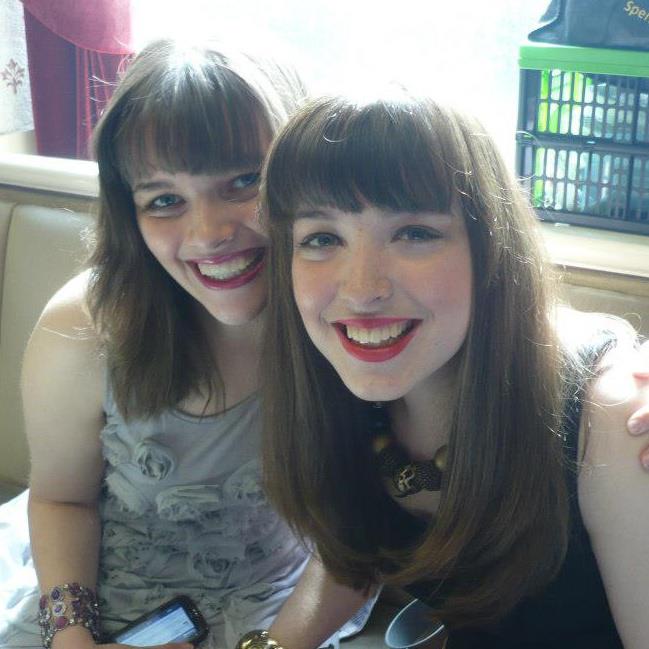 The operation, called 'Selective Dorsal Rhizotomy', effectively eradicates any pain caused by Cerebral Palsy, meaning that Katie and Emma would be able to move around much more normally and enjoy a better quality of life. All they want is to be like any other 'normal' teenagers.
Unfortunately, while the surgery brings new hope to the Sutcliffe family, the cost including travel to America would be around £80,000. Hoping to raise this money and give the twins the chance to walk, The Twins Appeal was set up and began fundraising in July.
Raising awareness through the Lancaster Guardian, BBC Lancashire Radio and social media platforms, the appeal has been met with huge public support. Friends, family and strangers alike have worked together to organise fundraising events. Ciaran, the twins' 12-year-old brother, recently organised a sponsored triathlon, while last week a charity night was held including a raffle, an auction, and Emmerdale actor Tom Lister signing autographs and taking pictures. So far, the appeal has managed to raise almost a whopping £54,000 – not bad for a few months work.
The twins' mother, Caroline (who works as a secretary in the English and Creative Writing department of Lancaster University), said of the fundraising efforts 'The whole family has been completely overwhelmed by the response and support we have received from people. The thing is in this life you only hear bad news about people or events, but there are a lot of very, very kind people out there. This experience has definitely restored my faith in human-kind!'
The university has also been involved with raising funds for The Twins Appeal, with Bowland college holding a JCR auction not long ago. By selling off JCR members from the whole university to act as servants, and through offers provided by local businesses such as a meal for eight at various restaurants, the auction raised £1,400 in under two hours.
Bowland President Dan Huisman said 'When I first heard about the appeal I really wanted to do something for it. At first we thought to raise money through buckets or a bake sale, but we wanted a unique event to get people interested.' He urged students to get involved in any way they can, saying 'it's a chance for someone to walk again, so giving someone that chance is an amazing thing'.
Further events at the university have been discussed, for example a special comedy night . Cartmel College have also planned a Cinderella Christmas Pantomime, with all proceeds going to the appeal (more information can be found here https://www.facebook.com/events/450233355034594/?fref=ts).
There will also be a zumbathon held at the Lancaster Sports centre this Sunday 25th November from 1pm – tickets £7 which includes a chance to win a raffle prize.
While you may feel, as a student, you can't afford to make a substantial donation, coming to fundraising events and spreading the word counts for a lot. Caroline gave a few ideas, saying 'students could help out by organising events., whether it be a sponsored run, a party, shavathon (where men have their legs waxed). Anything would do as everything helps. It would be fab if students could help and have fun at the same time!'
To find out more about the appeal, visit the official Facebook page here – https://www.facebook.com/thetwinsappeal
To donate, visit – http://www.justgiving.com/thetwinsappeal