Police investigating break-in at LICA
663 total views
The police have revealed details of two break-ins on the University Campus that took place in the early hours of June 22nd.
The first incident took place when a man broke into the LICA building between 5am and 6am. Once inside, he unsuccessfully attempted to break through a fire door before making his way to the first floor. On the first floor, he gained access to an IT room and took five monitors, putting them into a box with other items next to a fire escape, before resolving to leave the building empty handed.
The second incident took place shortly afterwards at around 6:10am. The suspect, who is believed to be the same man as was responsible for the LICA break in, gained entry to a bar on campus. He attempted to force the coin lock on a pool table, though was disturbed by security guards who then pursued him on foot.  They chased the suspect towards the direction of the Woodland trail where then they then lost sight of him.
Police are currently appealing to witnesses and anyone who has any information regarding the break-ins to come forward. The investigating officers have released CCTV images of a man they are looking to speak to. The man was reportedly riding a distinctive purple mountain bike and was wearing a bright green hooded top.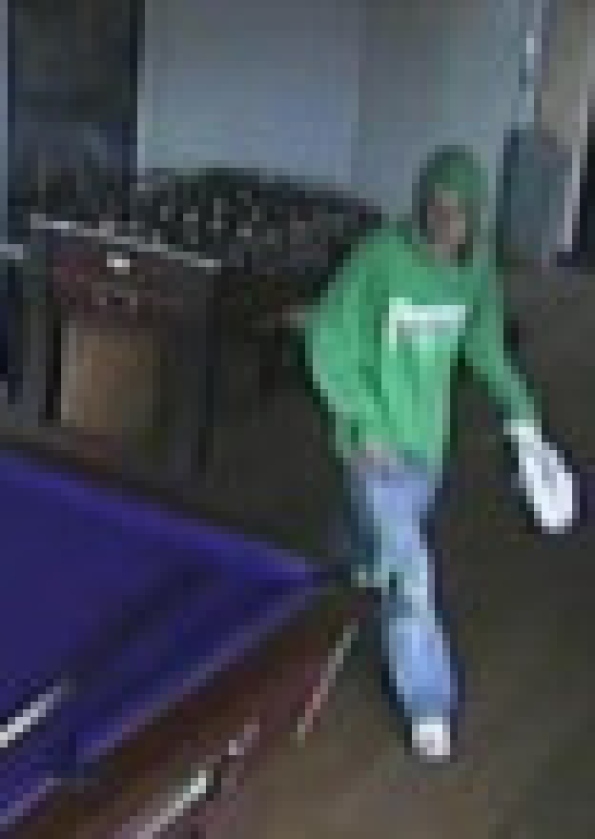 PC Simon Bell, who is investigating the break-in, said, "I would appeal to anyone who recognises the man in the images to come forward and contact us."
"Anyone with any information is asked to contact police on 101 quoting log number LC-20130622-0401."
More details to follow as they become available.