LUSU's "eye-opening" Inbound programme visits London
712 total views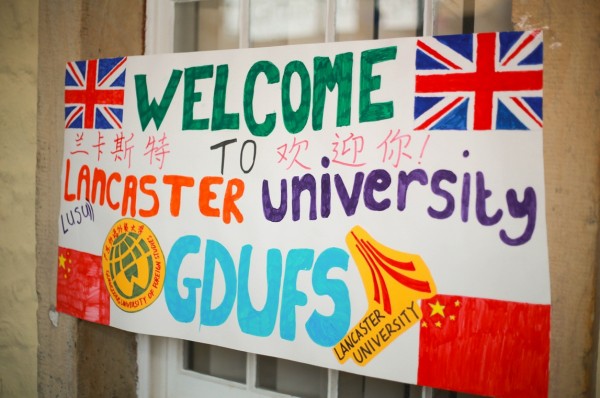 Lancaster University has played host to dozens of students from five different countries this summer as part of the Inbound programme organised by LUSU Involve. A range of students from India, Malaysia, China, Palestine and Pakistan spent three weeks at Lancaster University, guided by our own student ambassadors and participated in a variety of community and sports events; culminating in a political interaction session at the Cavendish Conference Centre in London on August 6th.
The London event was attended by LUSU President Joel Pullan and VP Education Joe O'Neill, as well as a distinguished panel of guests. The Union's team of full time officers have worked closely with Involve and attended many of the programme's summer events, giving them a unique opportunity to spend time with the international students. Pullan, President of the Union, spoke of his experience with the Inbound programme, having visited China last summer, and told SCAN that "as chair of the panel, it was interesting to see where the students had concerns in their own countries". Furthermore, he added that it was an amazing opportunity for both the exchange students and Lancaster "to have such high-profile guests taking part in our internal exchange programme – I'm positive that all of the students took something valuable from the panel debate".
O'Neill described the Inbound project as a "resounding success… bringing people together from all over the world to share their cultures and experiences, and giving them the opportunity to sample the British lifestyle". He also added that "we tend to take our students' unions for granted as merely service providers and sports clubs, but on an international level it was eye-opening to hear of the issues students face in terms of fundamental human rights. Whilst I'm not saying LUSU is about to topple corrupt dictatorships and end all the injustices in the world, I do firmly believe that as students we are in an excellent position to bring about change within our societies and stronger collaboration with our international partners can help to drive forward those aims and beliefs we value most."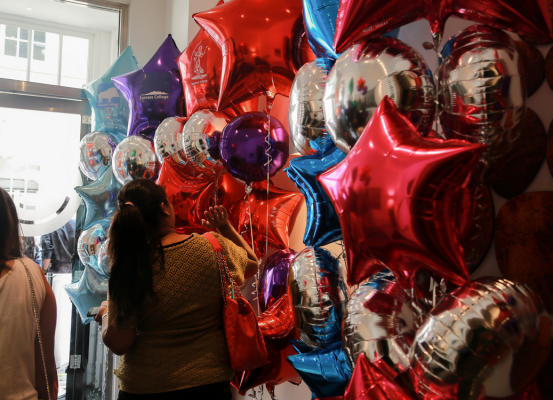 The panel contained a mix of political figures, Lancaster alumni and members of the university. Lord Falconer, a British Labour politician and barrister who became Lord Chancellor in 2003, attended the event and gave a short speech; as well as Lancaster local Eric Ollerenshaw OBE MP, recently elected as the Conservative Member of Parliament for Lancaster and Fleetwood. From our own university, Steve Royal of the Richardson Institute, Dr Matthew Francis of the PPR department, and ex-LUSU President Michael Payne travelled to the Cavendish Conference Centre to join the panel. They were asked questions from the audience of international students about various political affairs and important issues such as improving the diversity of representation in parliament, and how Britain represents itself on a global front by creating links with other countries.
In an interview with SCAN afterward, Lord Falconer stated that it was "absolutely critical" that universities engage international students in British political affairs, due to the fact that "the world is competing for the best students, and if institutions like Lancaster don't engage properly with foreign students, than as a country, we won't be competing [with other economies] and our nation will decline as a result". Falconer described the work of Lancaster and the Inbound programme over the last few weeks as "excellent and vital for the future". He also spoke of the importance of youth in politics, emphasising that "if young people aren't engaged then perspective is lost and the authority of politicians is eroded – the world changes so quickly that if you have white males over 60 being the dominant element in political leadership, it won't command the respect of the country". Falconer revealed that his decision to move from his career as a barrister to politics came as he had "always been committed to the politics of the left", believing it to be a broader form of politics which aimed to benefit the many, as opposed to the few.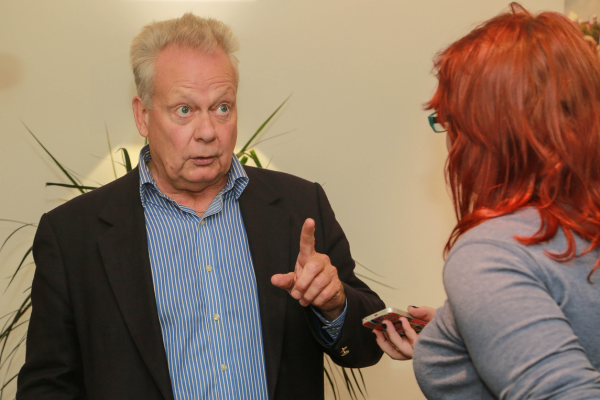 SCAN also had the opportunity to speak to Ollerenshaw, the Conservative member of parliament for Lancaster and Fleetwood, who felt that the panel question and answer sessions was a "successful endeavour" with some "very in-depth questions from interested students". Ollerenshaw said he thought "Lancaster as a city is alive principally because of the university and the activity of students", thus maintaining links with institutions abroad provided "transferable skills that are important in winning the global race, Lancaster is at the fore of this". He also spoke of his visit to Pakistan two years ago and his experience as a teacher in the Lancaster area for 30 years of his life. Ollerenshaw revealed that it was his time as a teacher that gave him "a drive to do something better for the pupils I was teaching… people deserved a better chance". As a Conservative MP, he claims to have "upped numbers in terms of women representatives and members of different minority groups in parliament, [as] every party has a duty to increase diversity", with this in mind, he added "every bit of support I can give [to Lancaster], I will give".