Students meet potential future employers at Careers Fair
645 total views
Lancaster University played host to their annual Career Opportunities Fair on Wednesday, Week 4, held in the Great Hall and Nuffield Theatre. There were 87 different employers, postgraduate schemes, and work experience opportunities in attendance. The University's Careers service was also present, with stands including Jobshop and the Lancaster Award. The Fair enabled students to network with potential future employers, educators or learn more about the opportunities that Lancaster offers to help make students more employable.
The employers included well-known names such as Amazon, Matalan and the BBC as well as big supermarket chains such as Aldi and ASDA. Further education stands included institutions such as Lancaster itself, the University of Cumbria and Edge Hill. The Careers Fair also had a section where students could speak to Alumni of Lancaster, which allowed students to discover what is best to put in a CV, to gain potential contacts and to discover how to get a job in a particular field.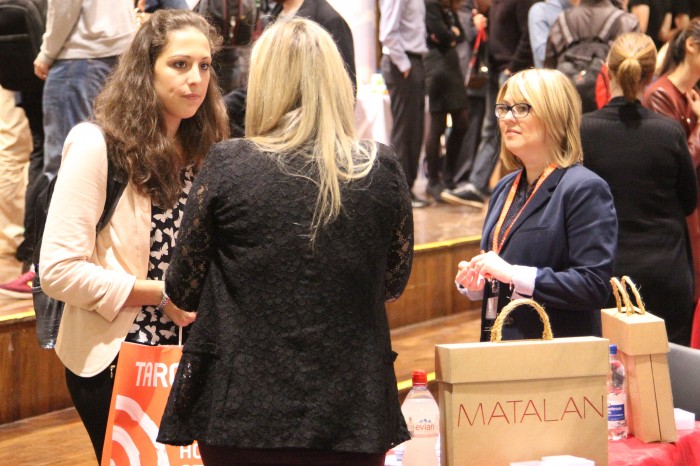 Several students attended the Fair because they were unsure of what career they would like to follow. Third year student Charlotte Ellis said: "I don't know what I want to do with my life! I'm looking at my options; I know I want to go into business, marketing, HR and stuff like that. The best stand I have seen so far is Explore Learning; you learn how to run a business but also teach after school, supporting kids with maths and English."
Emily Bradley, also a third year student, said she wasn't sure what she wanted to do and that's why she attended the Careers Fair. She said: "I'm just looking at options and working towards an informed decision." When asked what area she would like to go into, she replied: "I'm not looking at finance; I know what I can't do. I'm not going to be an accountant, lawyer or IT consultant!"
The Career Opportunities Fair was organised by Angela Bywater, who works in the Careers Department of the University. She said: "Preparations start from about February or March and go right through to the day."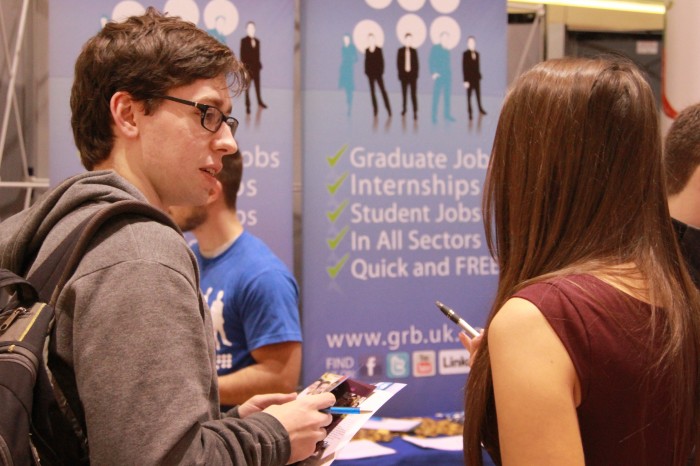 Bywater emphasised that the Fair was not just for next year's graduates. "This was relevant for all students; you need to research what career you want to go into and at the Careers Fair you get to talk to employers and see the opportunities available" she told SCAN. "There were also work experience positions available."
To help make the Fair relevant to the students attending , the companies were chosen based on whom students wanted to see, as well as those companies who wanted to attend the Careers Fair due to Lancaster being a high profile University.
The Career Opportunities Fair comes at a time when deadlines are passing for soon-to-be-graduates to obtain a job to start next year. Bywater told SCAN: "The Careers Fair was advertising opportunities that were still available for people to apply for this year."