Review: LUTG Presents Sweeney Todd
563 total views
Lancaster University Theatre Group (LUTG) served up a somewhat dark festive treat at the end of the Michaelmas term, with their performance of the classic musical Sweeney Todd, the Demon Barber of Fleet Street – sponsored by our very own campus pie-makers at The Trough of Bowland. Sweeney Todd appeared for the first time as a murderous London barber in the nineteenth century Victorian penny dreadfuls, a pamphlet which people could buy and read. The penny dreadfuls were designed to satisfy the morbid Victorian desire for grisly everyday crimes and horror – it was their version of Saw, if you like. In 1979, under the musical direction of Stephen Sondheim, Todd was reborn on Broadway.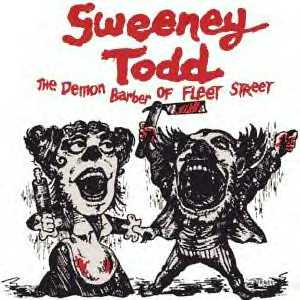 The Theatre Group embraced the challenge of this tormented tale, creating realistic period costumes of corsets and rags; as well as working hard in their promotion of the project via Facebook, Twitter and serving pies in Bowland bar toward the end of Michaelmas term. The plot of the musical focuses on the life of Benjamin Barker, banished to Australia as a young man on a trumped-up charged by the formidable Judge Turpin, as he returns under the new name of Sweeney Todd. Todd returns to his old residence on Fleet Street, to find Mrs. Lovett and hear the devastating story of how his wife Lucy was raped by Turpin and poisoned herself; and his baby girl Johanna has been taken hostage as Turpin's ward. Horrified and infuriated, Benjamin Barker renames himself as Sweeney Todd, with the intent of taking revenge upon those who harmed him and his loved ones.
On first impressions when entering the Nuffield Theatre, I was somewhat underwhelmed by the sparse grey walls and the relatively empty stage. However, Director Luke Leahy did a spectacular job of making the most of the space provided: using the floor as a multipurpose stage for Mrs. Lovett's bakery, the streets of London and the cellars where the pies are prepared and the raised level stage acting as Sweeney's barber shop. With the use of some visual aids and breath-taking stage make-up, LUTG managed to make the surroundings come alive – if anything the grey walls of Nuffield created the foggy, poverty-stricken atmosphere of Victorian London.
[quote]I was not at all disappointed by this performance[/quote]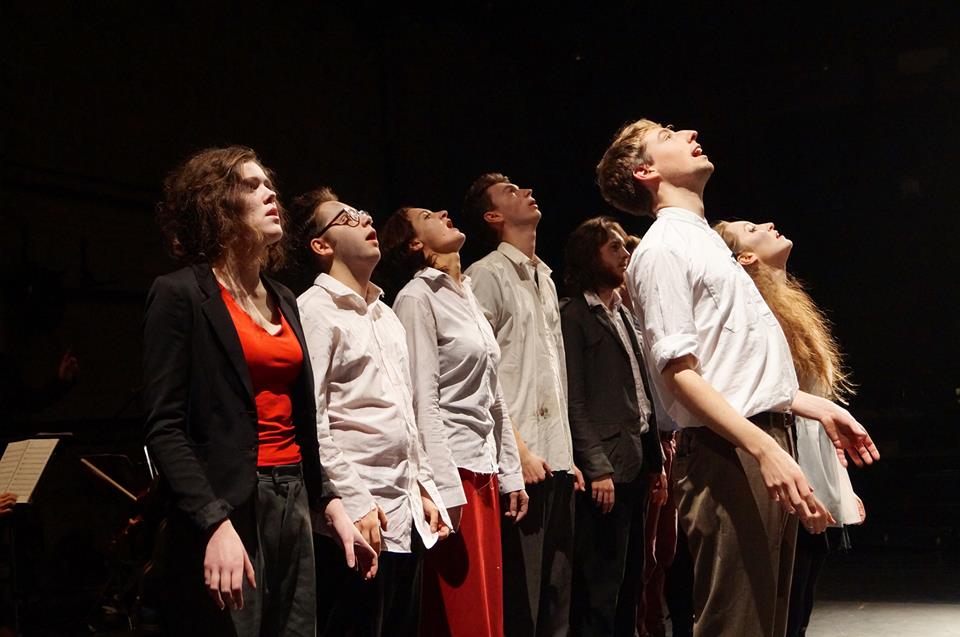 The only version of Sweeney Todd I have ever seen was Tim Burton's movie adaptation in 2007, with Johnny Depp and Helena Bonham Carter as the starring characters. The beauty of Sweeney Todd is Sondheim's capturing original music numbers, which flow in every version of the tale – and made sure I was singing quietly along with LUTG to every number. I was not at all disappointed by this performance, if anything LUTG's version of Sweeney Todd has only fuelled my Sweeney obsession. This production was nothing but stunning, even members of the ensemble shone, despite having relatively small parts in the musical. Each and every performer in the ensemble were beautifully costumed, and collectively their vocals gave the more powerful numbers, such as 'The Ballad of Sweeney Todd' – which recurs throughout the musical at key points – more body and dramatic effect. The best performance by the entire cast was definitely at the beginning of Act II, which is intended to show the increasing fortune of Todd and Lovett after they begin to make their grisly cannibalistic pies. Despite the bleak surroundings of the theatre, Leahy and the cast managed to create the effect of a bustling restaurant at the beginning of Act II.
Charlotte Blatt as Mrs. Lovett was a stroke of genius. Mrs. Lovett is a character tormented by her love for Todd in the long years of his absence, which continue on when he returns home and is unable to think of anything but revenge. Blatt's portrayal of Lovett makes her all the more loveable, with her quirky nature and loveable charm. Mrs. Lovett's story is one riddled with blind affection for the man who ignores her, and her own streetwise charm sharpened by Victorian poverty makes people watching feel sympathetic toward Todd's accomplice. Blatt managed a convincing London accent and a spectacular voice, making her performance a pleasure to behold, I only wish I'd taken the time to stop by Bowland for one of her pies. Her co-star Sweeney, played by Tom Morris, was referred to by my friend as a "young Benedict Cumberbatch" with his solemn features and sombre performance. Morris' portrayal of Sweeney was more on par with how you would expect a murderous, borderline-insane man to behave, completely dis-attached from his surroundings and brooding over his past.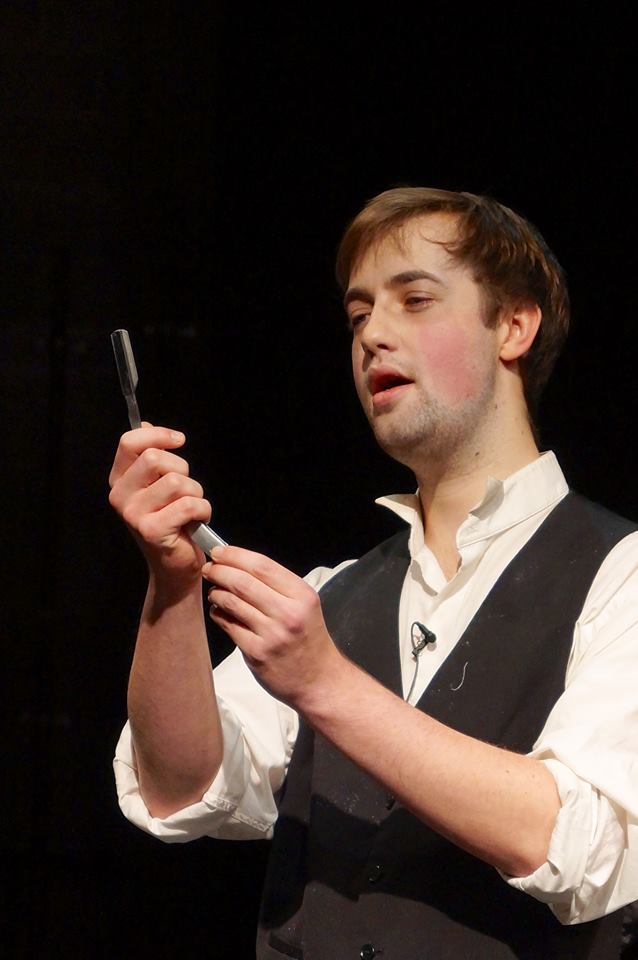 In most versions of this production, Todd and Lovett adopt a young boy called Tobias who develops a strong attachment to the broody Mrs. Lovett. However it seems that in this production, Leahy decided to cast Abbie Jones as a female instead – a decision that personally I didn't quite understand, although after seeing Miss. Jones' talent I couldn't help but agree that she was the perfect fit for the role. Jones gave an engaging performance which really enhanced the themes of Lovett's maternal instinct and desire for a family, particularly during one of the final duets in the musical where Tobias speaks of protecting Lovett, no matter what the cost. She is forced to fulfil this promise at the end of the play, and as a result finds herself tormented by her experiences.
Katie Gledhill, in the role of Todd's unhappy daughter Johanna, did a spectacular job. Gledhill is a familiar face in LUTG, as a third year undergraduate who has performed in several plays during her time at Lancaster. It is no coincidence that she is so regularly chosen as her natural flair for the stage shone through in her portrayal of Johanna. However, the most impressive aspect of Gledhill's performance was her spectacular voice. Johanna's character is often compared to that of a caged bird, as implied in her opening song 'Green Finch and Linnet Bird', which means that any actress who dares play her must be able to hit those delicate high vocals – Gledhill never failed to master them. It must be added as well, that Tom Collins' portrayal of Judge Turpin was enlightening. Whilst still inherently evil and just a little bit twisted, managed to make Turpin more accessible and more human, particularly during a scene where we see Turpin's religious side – as he frets over his desires towards Johanna. The character's self-flagellation and the shame he felt made me pity Turpin, rather than fear him – a emotion I never expected to feel. In this production, Judge Turpin becomes more of a man obsessed with the woman he desires and determined to win her affections, whilst fighting with his need for control.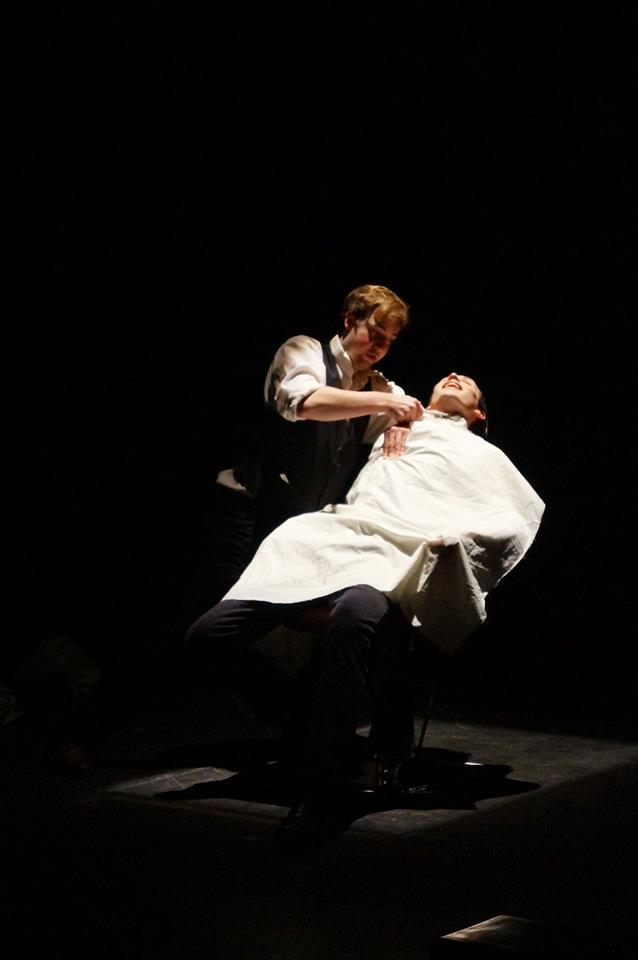 Overall, if I were to find any flaw in this performance – and believe me, it was difficult – it would be that occasionally the orchestra drowned the voices of some of the performers, at times it felt as if Morris and Blatt were competing with the orchestra to be heard. Furthermore, my friend who came along to the performance sometimes struggled to follow the plot, as he felt that certain aspects of the story such as Todd's relationship with Johanna were unclear to somebody who had perhaps not seen Sweeney before, and they were not fully explained. Lastly, the biggest problem with LUTG's Sweeney Todd is that it was only performed for three nights – as I would have strongly recommend that you should take the time to go and see it. The cast and crew evidently worked hard on this performance and their work paid off, I only hope next term's production will maintain the high standards that LUTG have set for this academic year. Bravo.