Preview – The Marvel Films of 2014
1,096 total views
There's no denying that 2013 was an incredible year for Marvel Studios. Iron Man 3, which opened to phenomenal success in May is currently ranking as the fifth highest grossing film of all time, and was 2013's highest grossing film. Marvel also released the much anticipated sequel to 2011's Thor, Thor: The Dark World, in November which earned over $620 million worldwide. It's safe to say that the future for Marvel is as bright as the arc reactor on Tony Stark's chest and this can only continue with the release of four new films in 2014: Captain America: The Winter Soldier, The Amazing Spider-Man 2, X-Men: Days of Future Past, and Guardians on the Galaxy. Despite the fact that the rights to the Spider-Man films are still owned by Sony after the Tobey Maguire trilogy, Spider-Man is first and foremost a Marvel character, even if the films aren't actually produced by Marvel.
Captain America: The Winter Soldier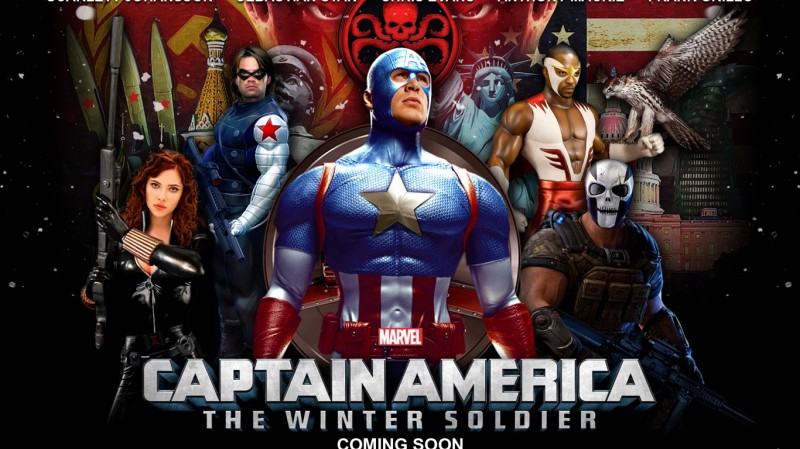 Released in the UK on the 28th March, 2014.
The Story So Far: Don't deny it, you fell in love with Steve Rogers and his old-school charm in the first Captain America film way back in 2011. Set during the WWII, the skinny but still adorable Steve Rogers (Chris Evans) desperately wants to fight for America but is unable to pass his fitness tests. A German doctor (Stanley Tucci) then sees his true potential and injects him with a serum that makes him superhuman. Although he is first used as an advertising gimmick under the guise of Captain America, Steve Rogers is finally allowed to prove his worth when he goes on a rescue mission to save his best friend, Bucky (Sebastian Stan). However, he gets more than he bargains for when he stumbles upon the lab of the evil Red Skull (Hugo Weaving). Captain America then has to defeat the villainous Red Skull and save the world from his malevolent plan.
What to Expect: In the sequel, we see the return of some stars of the previous Marvel movies, including Black Widow (Scarlett Johansson), Director Fury (Samuel L. Jackson) and Maria Hill (Cobie Smulders). A lot of angst can be expected with this one, as Cap will have to go against a very personal foe. However, I'm fairly confident it won't be all doom and gloom, as Marvel never fail to inject humour into their films. A lot of Steve Rogers coming to terms with 21st century America can be expected, and I'm sure the special effects and action sequences will be superb. If you wanted any more positives, it seems that the film will be released in the UK before America, who don't receive it until the following week.
The Amazing Spider-Man 2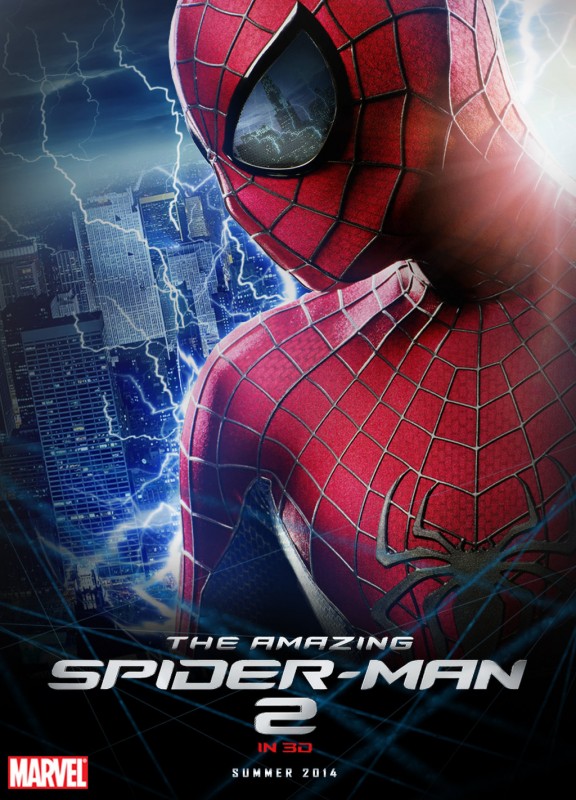 Released in the UK on the 18th April, 2014.
The Story So Far: The previous Spider-Man film saw Andrew Garfield take on the role of our favourite web-shooting superhero to much critical acclaim, making it the seventh most successful film of 2012. In it, Spider-Man comes head to head with his father's old partner, Dr Curt Connors (Rhys Ifans). A seemingly mild mannered genius at first, Dr Connors soon shows his dark side when he transforms himself into the Lizard, a terrifying giant reptile that goes on to wage war against New York.
What to Expect: Once again, I'm confident that we can expect another stunning performance from Andrew Garfield, who still seems to be pulling off playing a high school student, despite turning thirty last year. Emma Stone will also be reprising her role as Peter Parker's love interest, Gwen Stacey. Marvel are once again introducing a new slew of villains, including Electro (Jamie Foxx) and the Rhino (Paul Giamatti). We will also be re-introduced to Harry Osborn (Dane DeHann), who just might make an appearance as the Green Goblin. The tagline promises this will be Spider-Man's 'greatest battle' yet. Only time will tell…
X-Men: Days of Future Past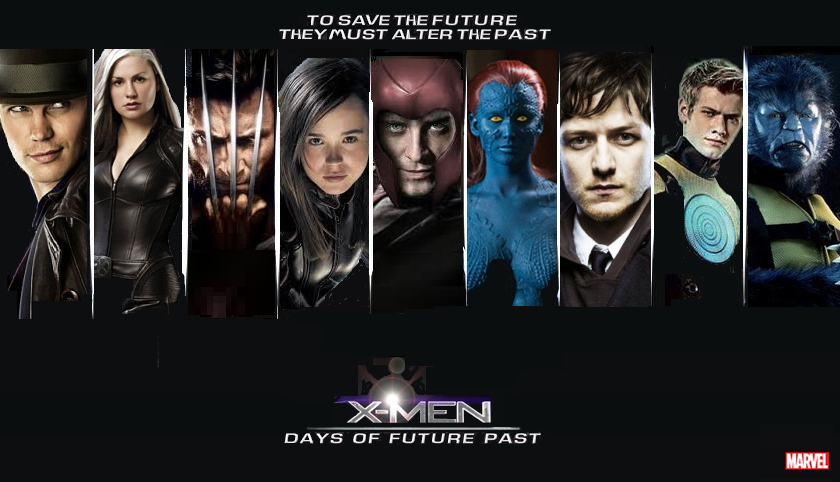 Released in the UK on the 22nd May, 2014.
The Story So Far: With six previous X-Men films, the last one being 2013's The Wolverine, it's clear that the mutant universe is still alive and thriving. Of course, having actors such as Ian McKellen, Patrick Stewart, Hugh Jackman, Jennifer Lawrence, and Halle Berry to name a few, doesn't hurt the films' success. The last time we saw the full team of mutants, it was in a prequel to the original trilogy set in the 1960's, showing the origins of Magneto (Michael Fassbender) and Professor X (James McAvoy) and their friendship turned sour. Previous to that was X-Men: The Last Stand – the last time we saw the X-Men in the present day, when Professor X seemingly being killed and Magneto losing his powers… where do we go from here?

What to Expect: X-Men: Days of Future Past seems to be almost like a reunion of the past six films, with many cast members from the original trilogy reprising their roles. The plot follows Wolverine as he is sent back in time to alter history and prevent a cataclysmic event that will destroy humans and mutants alike. With more heroes and villains than you can shake a stick at, this film promises to be an action packed adventure. How are Magneto and Professor X back in action? We'll find out in May… hopefully.
Guardians of the Galaxy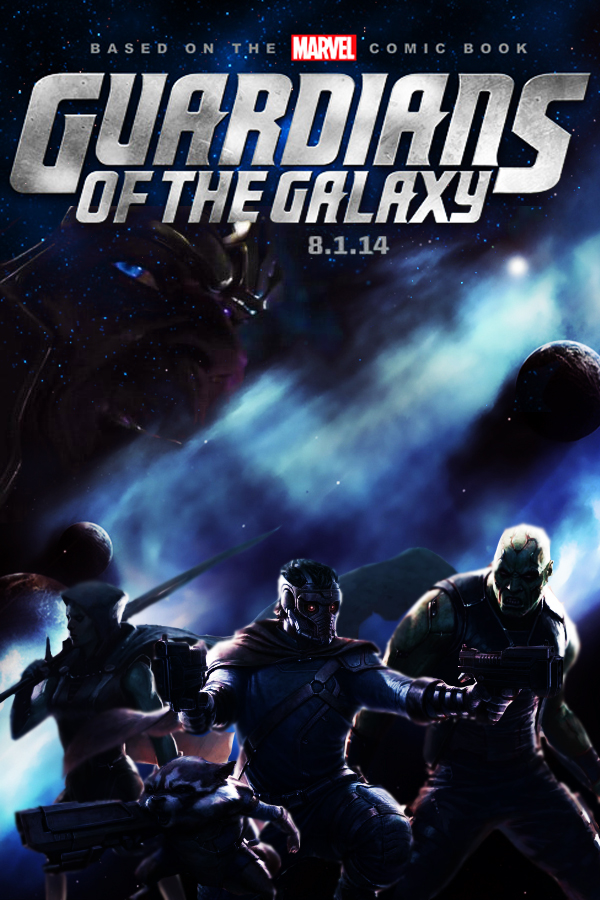 Released in the UK on the 1st August, 2014.
What to Expect: Guardians of the Galaxy features an entirely new host of characters, previously unseen in the Marvel movie universe. This involves an American fighter pilot, some ex-cons and aliens. With a stellar cast behind it, including Parks and Recreation's Chris Pratt, Star Trek's Zoe Saldana, Lee Pace (currently appearing in The Hobbit trilogy as the elf king Thranduil), and Doctor Who's Karen Gillan (if you were wondering why she shaved her head, this is the reason), this film shows no sign of disappointing fans of comic books and movies alike. As with all Marvel films, the visual effects will no doubt be astounding. Personally, I cannot wait to fall in love with newly accessible characters.