Summer's hottest friendship: Socks & sandals
620 total views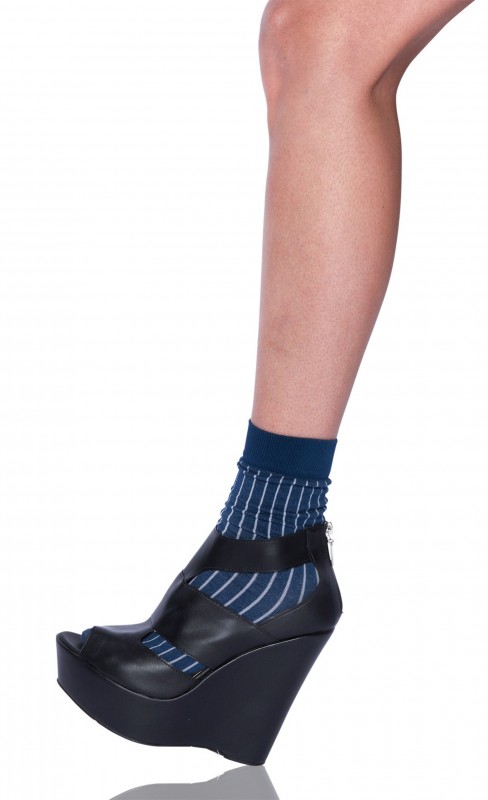 You're not going to be able to escape the new best friends of the summer – and no, I'm not talking about overnight BFFs Taylor Swift and Cara Delevingne. Yes, you guessed it: it's socks and sandals. Previously worn exclusively by granddads and those who enjoyed a good old hike in the woods; the Spring/Summer 2014 catwalks showed big designer names such as Saint Laurent, Chanel and Prada turning this trend that was once deemed ugly, into a new style staple.
Luckily for us, it's not a trend that will cost you a fortune – this new little pairing will be welcomed by our student budgets. But, I hear you ask, how do we put socks and sandals together without being laughed at fitfully by our friends? The first part of the pair – the socks – is the easiest part to get right. Think pastel colours, frills, lace, and any other texture you can imagine. If you're still a bit tentative about this trend, then don't worry – a simple pair of white ankle socks will work perfectly with your sandals. However, be warned: unless you're extremely adventurous, a pair of bright green socks scattered with red dinosaurs will not be well received; whilst it's acceptable to let your socks become the statement part of your outfit, be reasonable. We're not trying to transport ourselves back to the 90s.
That brings me nicely onto the second part of the pairing: the sandals. Whatever the colour, whatever the style, your sandals will be glad to see a pair of socks this summer. This season, chunky sandals are back and should be a feature of everyone's wardrobes. The good news? This trend shouldn't just be reserved for the day, it can work at night too. Teaming your favourite pair of heels or wedges with a pair of cute socks on a night out is definitely a must; what's more, it means that you never have to worry if your pedicure isn't quite picture perfect. Whilst this trend works the best with bare legs, this season's cropped jeans, trousers and jumpsuits also welcome the new pairing open armed – there really is no reason to shy away from the hottest trend to be seen this summer.
So, remember: socks with sandals is not a crime, it's a style statement! Although socks are shunned in winter and made to be hidden under knee-high boots, in summer they are celebrated. What are you waiting for? Dig out your sandals and start getting them acquainted with their new best friends – it's never too early to introduce them!