College Leagues Update
856 total views
SCAN gives you an overview of the college leagues as of Week 7, to reveal the current leaders of our intercollege sports.
Men's Pool
Pendle College notoriously owned most of the bar sports leagues last year, so many colleges have enjoyed taking them down a peg as teams have evolved this year. In Men's Pool A league, Cartmel have swiped the top spot, having won four of their five games thus far. Lonsdale are in second place with three wins, but only two points behind Cartmel, due to a dramatic 8-1 win against Graduate.
The Men's B league sees County at the top, having won most of their games comfortably 6-3. Captain Liam Bond explains their success: "we go into games knowing all nine of us are capable of winning and that certainly breeds confidence. The title is ours to lose, we've just got to keep the performances up and also keep the spirit in the team that has got us this far." Lonsdale, again, take second place, and are hot on County's heels only two points behind.
Women's Pool
Lonsdale have stolen the lead in Women's pool, despite the fact that Furness have won more games. The Lonsdale girls have pulled off two incredible 8-1 wins against Grizedale and Cartmel, and a 7-2 against Fylde. Despite losing to Furness, they are hanging onto their top spot through this impressive score count. Captain Heather Allen told SCAN, "we've been very lucky this year as we have most of our team from last year so everyone's pretty experienced, plus some amazing freshers". Furness's Captain, Gemma Pascoe has one thing to say in response to these results: "we still have a couple of weeks left of term and I'm sure we'll return to the top of the league where we belong before then!"
Men's Darts
In the Men's Darts league, Pendle, Grizedale and Bowland have all won four games and lost one, however based on points, Pendle take the lead with 40 points, and the other two trail behind with 36. Pendle has pulled off some impressive wins, including 8-1 against Cartmel, and 7-2 against both Lonsdale and Furness.
Women's Darts
The situation is even closer in Women's Darts, with Pendle hanging onto first place by a thread. Pendle, County, Lonsdale and Furness have all won three and lost one game, making the competition extremely close. Pendle are leading with 25 points, with County in second with 24, and Lonsdale third with 23. Anything could happen over coming weeks.
Dominoes
Of course, we must not forget dominoes in the bar sports round up. Bowland are in first place with 18 points, but are tied for points and overall score with Cartmel, despite the latter losing 3-0 in their clash earlier in the term. County and Pendle are hot on their tails mind you, though County have played one game more than everyone else this season. It's certainly going to go down to the wire at the end of term 2.
Football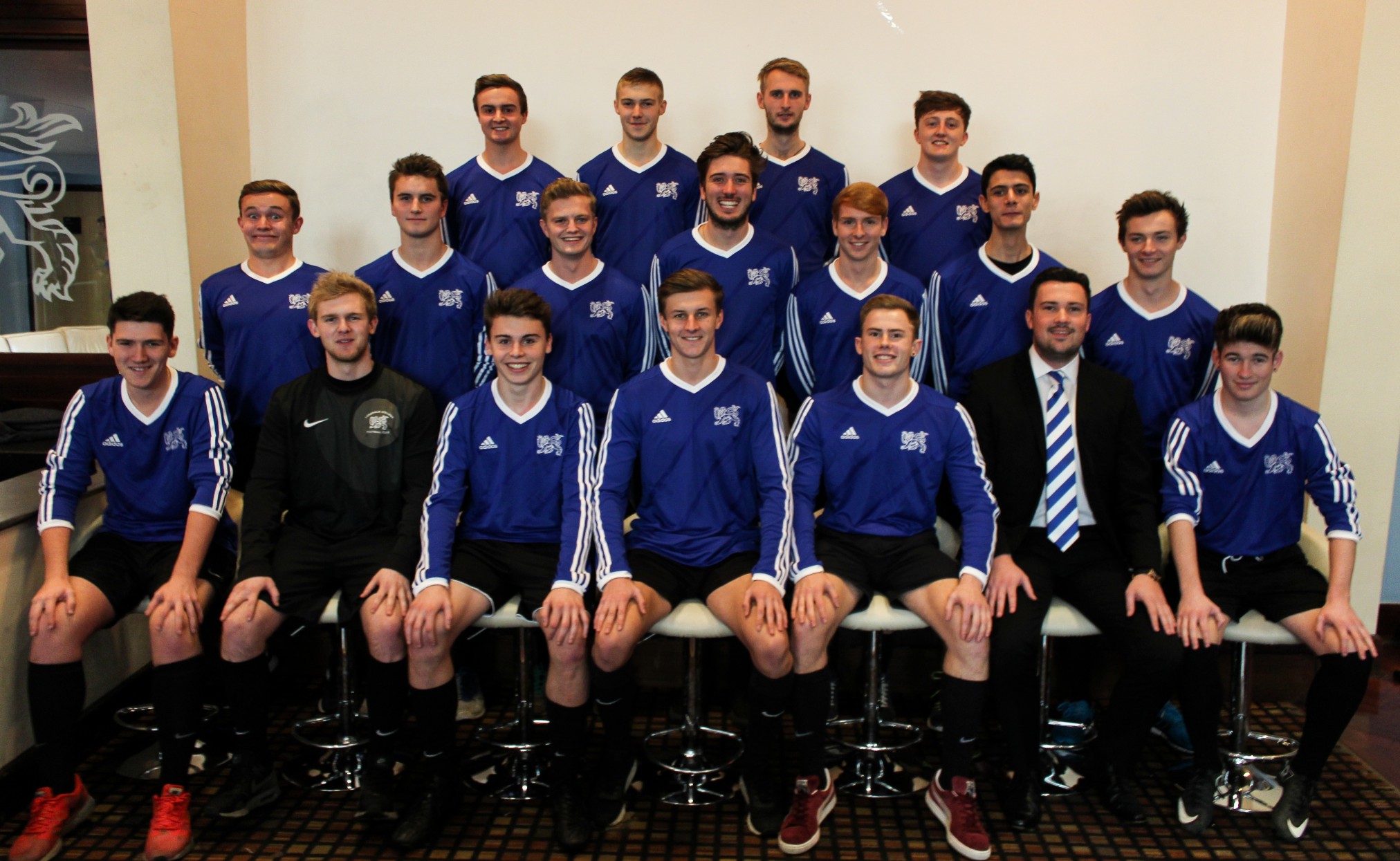 Lonsdale and Fylde are battling it out for the top spot in the Football A league, having both won two matches, and drawn against each other. However for the moment, Lonsdale have pipped them, with a goal difference of five, two more than Fylde. Lonsdale A team's Captain, Ben Gregory, told SCAN, "we've added some very good freshers to an already strong team." Furness are in third place, with one win and one draw, and a goal total of eight. Anything could happen over the remainder of the year.
In the B league, Grizedale are in the lead, having beaten Furness 4-3 and Fylde 3-1. County and Pendle are on their heels in second and third. Considering most of the B teams have only played one or two matches this term, virtually any college has a shot at first place come the end of the year.
Netball
Much of last year saw Fylde dominating both netball leagues, however with a new student turnover emerges new strongest teams. Currently heading up the A league is Pendle, with four wins out of four, consistently winning around ten goals ahead of their opponents. Pendle's captain, Becci Armorgie told SCAN, "Really proud of how we've played so far seeing as the team has changed a lot since last year, but have still got a long way to go just yet with what we expect to be some of the hardest matches still to play." Fylde, however, are still very much in the picture, having scored more goals than Pendle despite only playing three matches so far. They beat Cartmel with a staggering score of 52-3.
Lonsdale are top of the B league, having smashed all four of their matches so far. They've beaten Grad 42-4, Cartmel 36-7, Furness 34-2, and the only college to offer them any kind of competition was Fylde, whom Lonsdale beat 24-23. What an incredible start to the year. Grizedale are second in the B league, but lagging a massive 67 goals behind Lonsdale in total. The other colleges have their work cut out if they hope to catch up this unstoppable squad.
This article was edited on 20/11/15 to amend a misprint. In dominoes, Cartmel beat Pendle 3-0, rather than Pendle being victorious.