All Hail The Healthy
949 total views
Healthy, not hungry: France's new model health law.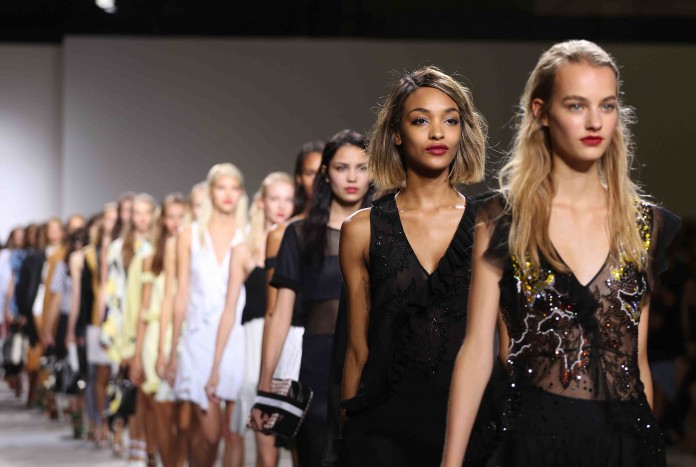 We have all seen a skinny model in a magazine. Even if you yourself are not reading one, it's hard not to pass a skinny celeb splashed on the front cover of a magazine as you make your way through a supermarket aisle.
In France however, this is all about to change. To stop the use of "excessively thin" models, the French government have passed a bill calling for all models to provide a health certificate. If the model fails to pass the check, they simply cannot be cast.
The new health bill aims to eliminate the circulation of malnourished females and wants to put glorifying anorexia to bed. Too many girls aspire to look like the models plastered around them in this media-obsessed world. It is not safe to be skinny anymore. The specific details of the new law state a model's BMI must be above 18 – note that 18.5 is the in between of underweight and healthy.
But is this rather unfair on some models? Models get paid a lot less than you would imagine, considering we see them everywhere. This ban could take away salaries of genuine hard workers. Many models work hard to maintain a small body, relying on strict diets and plenty of exercise. Also, just as we begin to believe the runway shows are becoming much more shape-friendly, this BMI check is called and is technically a form of skinny shaming. The hope is it will have positive effects on an industry riddled with scandal.
Although it seems tough, there is another level to this change. If models fail to procure their certificate, there's a punishment of six months in jail and a fine of around £55,000. Model agencies are also at risk of punishment if they break the law – a six month prison sentence or a fine of €75,000. If images are digitally altered, in other words "retouched," they must be declared or a fine of at least €37,500 could be charged.
In June, Vogue stepped up to denounce the use of these too thin models as part of their Vogue Health Initiative. This bill seems like a carry on of change for the industry. The Guardian claims that approximately "30,000 to 40,000 people suffer from anorexia nervosa." Many have called for more awareness of anorexia instead of the bill but regardless, it is clear that France has a problem with its many adolescents feeling ashamed of their bodies.
Reactions have been varied in France, most are angered. Isabelle Saint-Félix, the head of France's model agency union spoken to Women's Wear Daily, and complained that the law "unjustly penalised French modelling agencies" and even suggested shoots and fashion shows may be relocated out of France by some fashion houses. However, Giorgio Armani supports the bill, backing the need for awareness of anorexia.
Hopefully this "ban" will improve the industry for the better. But of course, it is down to the designers, brands, fashion magazine editors and casting agencies to choose girls with a healthy body weight to promote or model for them. As the fashion weeks across the globe loom, will we see a change? Only time will tell.