London Fashion Week: Get faux or get f*cked
498 total views
Well fashionistas, it's that time of year again! For a few days in February and September, celebrities, bloggers, and well-dressed women and men who will soon see photographs of themselves plastered on the pages of "Street Style" articles swarm the capital.
London Fashion Week, organised by the British Fashion Council, has taken place since October 1983 and is considered one of the 'Big Four' fashion weeks alongside New York, Paris and Milan. This year, over one hundred shows will take place across the six of days, finishing the spectacle on Tuesday 21 February. Designers from Anya Hindmarch, Burberry and Christopher Kane to Sophia Webster, Topshop Unique and Vivienne Westwood will showcase their exquisite designs and creative collections for the Autumn / Winter 2017 season.
And yet, this year the event is being overshadowed. In a petition created on Change.org, Ed Winters writes "even though London Fashion Week prides itself on paving the way for the future of fashion it is unable to progress beyond some of the darkest and most horrific practices committed by the fashion world."
London Fashion Week provides the largest platform for the fur industry in the UK, an industry that is responsible for the death of one billion rabbits and fifty million animals including foxes, minks, dogs, cats, racoons, chinchillas, seals and many more. All for the sake of a coat or an accessory, a material item.
Raised in intensive facilities – known as fur farms – with the sole purpose of harvesting the skins of the animals captured, the furry creatures are locked in tiny cages, tortured endlessly and, as a result, many self-mutilate and develop cannibalistic behaviours. When their death finally arrives, it is often incredibly painful with methods, including anal electrocution, gassing, poisoning or breaking the animals' necks, chosen in an attempt to preserve the quality of the fur.
Despite fur farming being banned in the UK in 2000, it is still legal to import fur into the country. And, despite this ban, London Fashion Week and the designers it chooses to showcase provide a platform for fur, seemingly finding it morally justifiable to profit off of exploitation, even if that exploitation is the of animals.
But just because we are higher up the food chain, who decided animals have none of the rights accredited to humans? This is apparently a sentiment shared by activists and those supporting the campaign with exclamations including, "vanity can be vile at times", "you don't need to wear another's skin", "there's nothing fashionable about wearing a dead animal" and "there is no excuse for cruelty for the sake of fashion". One comment on the petition simply stated, "Fur… worn by beautiful animals and ugly humans".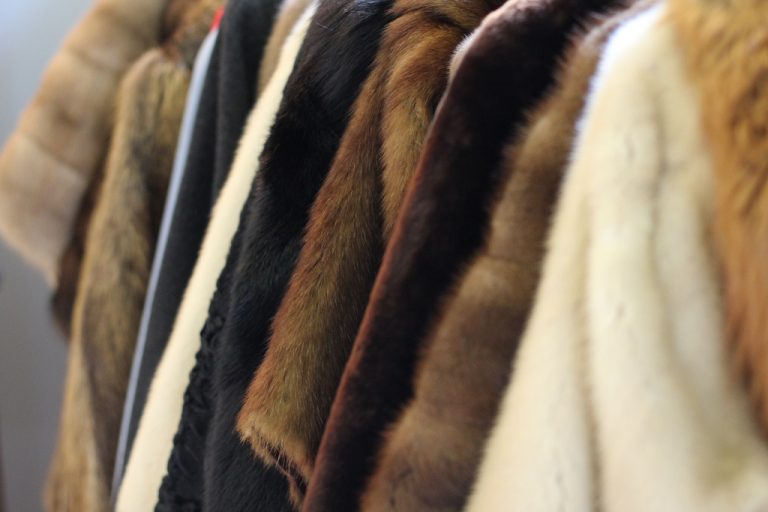 Far from a new cause, the ethical issue of wearing real animal fur has been a prominent of topic debate for many years now and has attracted wide spread support. Khloe Kardashian famously stripped naked to pose for PETA in 2008 under the slogan "Fur? I'd rather go naked." With the technological advancements available in society today and the value of the fashion industry, many attractive alternatives to real fur have been developed. The high street is full of haute couture imitations that realistically implement faux fur instead of real fur.
At the time of going to print, the petition had obtained over 70,000 signatures. If you'd like to show your support, sign the petition against the British Fashion Council at Change.org by searching for "Ban fur from London Fashion Week".
And why wouldn't you support such a cause? I say, faux fur or no fur.