New bar opens in Lancaster
1,598 total views
Lancaster's newest bar, Tipple, has now been opened by two former Lancaster students.
Patrick Hall is a former UCUM student and worked at the Sugarhouse. Josh Allen studied Biochemistry at Lancaster University – he didn't graduate but plans to return to finish his degree at some point in the future. Between them, they have 15 years of bartending experience.
Tipple is a cocktail bar located in a £30,000 unit that used to house the former Scott Hornby Kitchens company. It is located on King's Street – near to Common Garden Street bus station.
SCAN spoke to Patrick and Josh shortly before the opening of the bar on Friday, 22nd September.
"We want to create somewhere that is nice but not prohibitively expensive," says Josh, "everything on the menu is something we would drink – and we're trying to tie that together into a nice, relaxing place. We want to find our place in Lancaster's nightlife, somewhere between a pub and the Sugarhouse."
The bar has three areas: an upstairs seating area, a downstairs seating area with bar, and a basement lounge that is available to hire for events.
"There's a huge element of risk involved in this," Josh said, "there's always someone who is not going to be happy about a development."
The pair's goal is to create somewhere new that they themselves would like to drink. Patrick says he will work with his connections across Lancaster's night venues to work together – but also work within the community. He says: "we want to develop the community, sell good drinks. I want everyone who comes in here to find something they like – whether or not it's what they were looking for it'll be something they enjoy."
And it won't just be for drinking: "we're going to sell more than just alcohol," says Patrick, "we'll serve coffees, nibbles and mocktails as well. There's different aspects to going out: you can have jagerbombs in Sugarhouse but you can't necessarily have a conversation."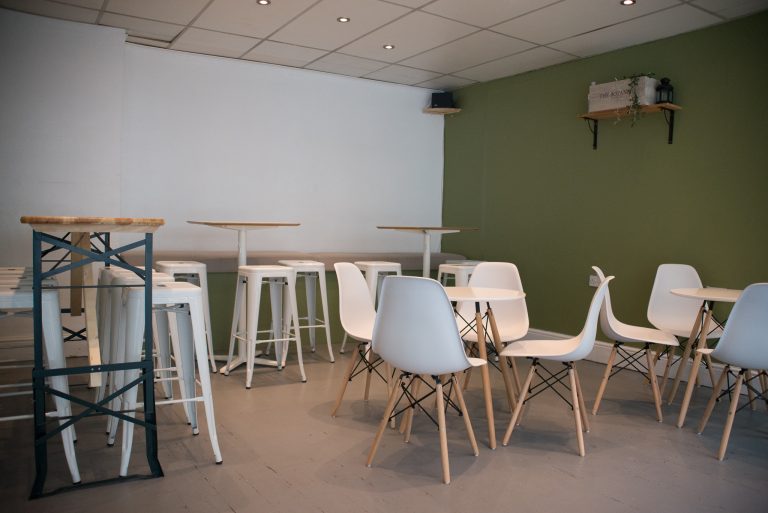 All 21 of the new cocktails are original – whether they are brand new or adapted originals. The cheapest drinks will cost £5 – and more premium drinks will cost more. In addition to Josh and Patrick, two other members of staff will be hired.
The new bar comes at a difficult time for Lancaster's nightlife. Last year Lancaster's newest nightclub, Mojo, closed after around 12 months of operation. New flat developments near to the Students' Union nightclub, the Sugarhouse, could threaten the club's continued operation.
Last week, the Visitor reported that Dalton Rooms had won a bid to extend their licence until 6am – despite anger from some residents.
Dalton Rooms Owner Paul Roberts, of Lancaster Nightlife Ltd, told the Visitor: "We have made a massive investment in the property and we take pride in what we do. If neighbours come to me with any problems we will sort them out.We will work with neighbours. We are here to do our best. "