London Fashion Week Round-Up: the Good, the Bad, and the Downright Ugly
609 total views
Once again, London Fashion Week has come and gone, and with it another delectable selection of collections we can salivate over for weeks to come. The streets of London, teeming with the rich and famous, may be a far cry from Lancaster University and our rapidly depleting bank accounts, but you needn't have a six figure salary to enjoy Fashion Week. This world famous extravaganza has an infectious buzz which reverberates much further than the city itself; it can be found on social media, in the conversations sparked in the comments of live streams and Instagram posts; among bloggers and journalists writing content to bring Fashion Week to the world; and, perhaps most importantly, in cafes, buses, offices and streets worldwide, as avid fashion followers discuss and dissect their favourite collections, celebrity gossip, and trends. It's in this spirit that we're bringing you a roundup of Fashion Week: the good, the bad, and the downright ugly.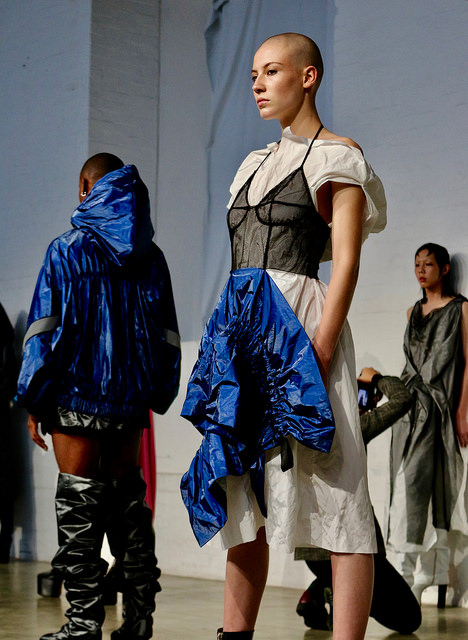 Mr Armani chose to return to London Fashion Week for the first time in over 10 years with his youth oriented, ready-to-wear label, Emporio Armani. His iconic blazer featured heavily, with playful twists of candy stripes, gloriously technicolour seaside prints, and gingham, many paired with crisp white trainers to appeal to London's casual street style. If Armani's oversized tops are anything to go by, expect to see your go-to slogan tee replaced with bright graphics on a plain background, like his recurring crab print.
House of Holland's Spring/Summer 2018 was a psychedelic trip into a nautical paradise: classic stripes replaced with soft waves in all the colours of the rainbow, asymmetrical outlines in billowing, sail-like fabric, and tinsel sandals enough to make any glitter-holic melt. Topped off with a three pointed sailor's hat to complete the pirate theme. Avast!
The setting of Burberry's show, the Old Sessions House, brought another level to their new collection. The building's sweeping staircase and grand chandelier clash wildly with the faded, peeling wallpaper of the hallways and alcoves. Burberry's designs themselves seemed to reflect the Old Sessions House itself. Each model donned a single, magnificent, diamond encrusted earring resembling the chandelier, often paired with a checked cap, fair-isle knit, or long trench coat. Burberry aimed to shine a spotlight on the "eclectic nature of the British way of dressing. An unexpected mix of textures, colours and silhouettes". Their collection effortlessly weaves together the different strata of British culture, their iconic check, once the hallmark of British chavdom, emblazoned proudly alongside regal jewels and preppy knits.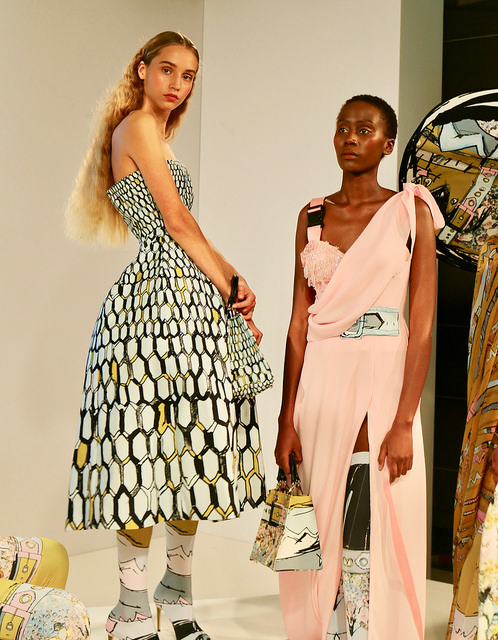 However, Burberry's time in the spotlight was partially eclipsed by protestors demanding they cut their ties with the controversial fur industry. Protestors took to the streets to demonstrate against Burberry's continued use of fur in their collections, which, given the level of quality faux products now available for designers, continues to cause outrage among animal rights groups and supporters.
Of all the Fashion Weeks during the year, it is perhaps London that provides us with the most ready-to-wear designs. The flamboyance of Milan and Paris, though stunning in their own right, would seem out of touch among London's distinctly casual, urban designers which so fascinate the British public.