What Do Your Local Candidates Stand For?
1,509 total views
LU Question Time In Summary
With the General Election right around the corner, the question on everyone minds is who to vote for.
On 4th December, Lancaster hosted a Question Time event, allowing students to pose their questions to party representatives and candidates ahead of the General Election on 12th December. Those in attendance included: David Shaw representing Leanne Murray (Brexit Party); Louise Thistlethwaite (Conservative Party); Caroline Jackson (Green Party); Cat Smith (Labour Party); Peter Jackson (Liberal Democrats Party). Vice President of Union Development Hannah Prydderch co-chaired the meeting along with Daisy Pierce from LU Politics Society.
LA1TV and Bailrigg FM live-streamed the event, but for those who couldn't attend, here's a quick summary of everything that was said: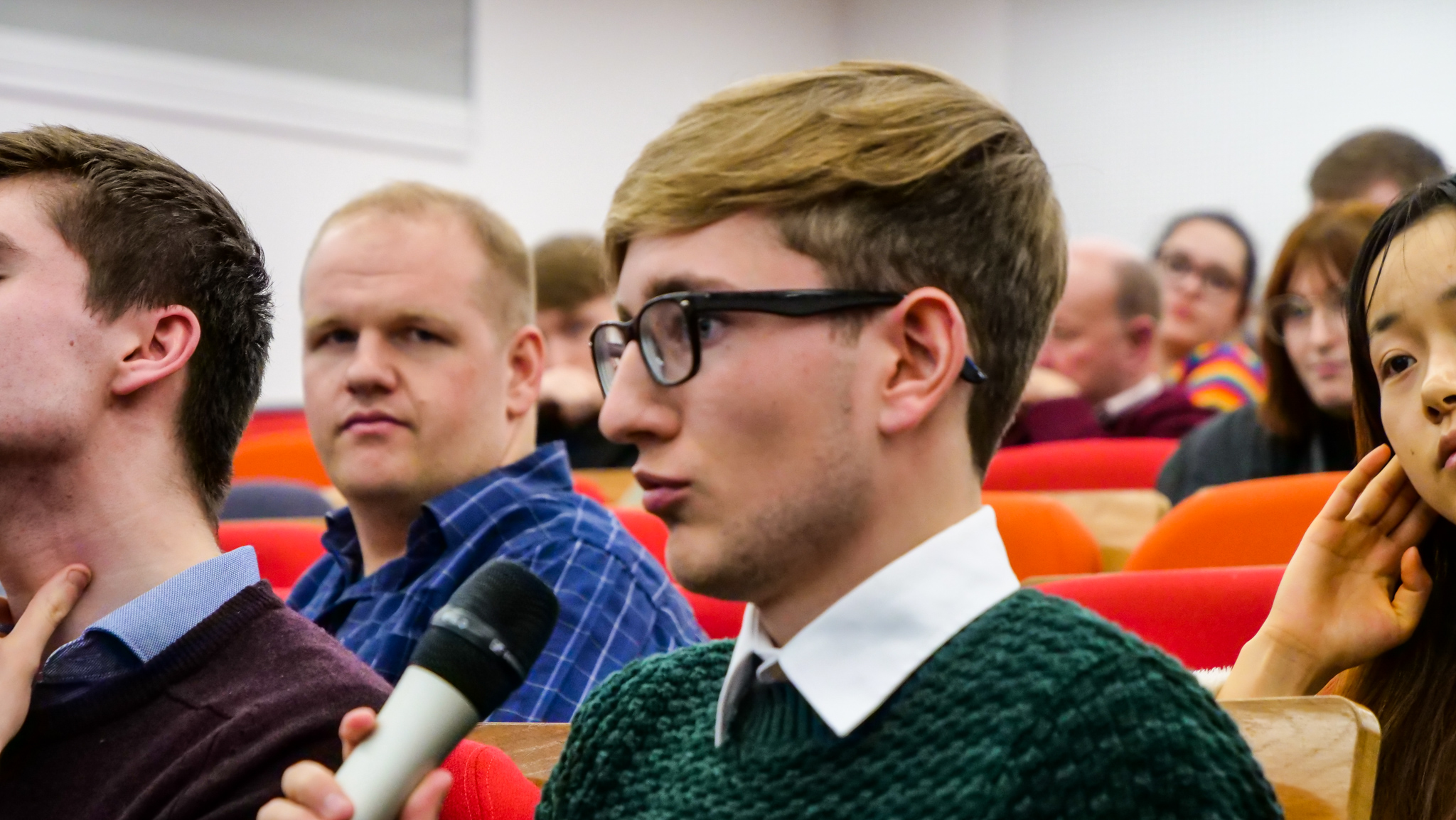 Opening Statements
David Shaw representing Leanne Murray (Brexit Party)
Leanne has lived on the Fylde coast for over 30 years and has lived in the constituency for over 20 years. The Brexit Party isn't just a one-policy party, and if they get enough seats, they will put pressure on the current government for a clean break Brexit.
Louise Thistlethwaite (Conservative Party)
Louise has come into politics later in life, having started out working in a shipyard. She has been a local journalist and magistrate, as well as a teacher at Lancaster University in English and European Law. She believes that there needs to be a new approach to politics, one that's not just and up of career politicians.
Caroline Jackson (Green Party)
Caroline started out over 35 years ago as an English teacher in Lancashire and moved into politics seven years ago. She stated that this was a climate election and that we need a Green Party to win so that we can live, thrive, and be fair, one where we can be focused on a good life rather than on the climate of the economy.
Cat Smith (Labour Party)
Cat moved to Lancaster aged 18 to be a student and has been the MP for Lancaster and Fleetwood since 2015. She is reminded that we need to fight for fairness in our local community and advocates Labour for real change.
Peter Jackson (Liberal Democrats Party)
Peter has been a part member for the last four years and has been a candidate for the last two elections. The Liberal Democrats propose a full-scale alternative government, but what that is fiscally feasible. They are very against Brexit.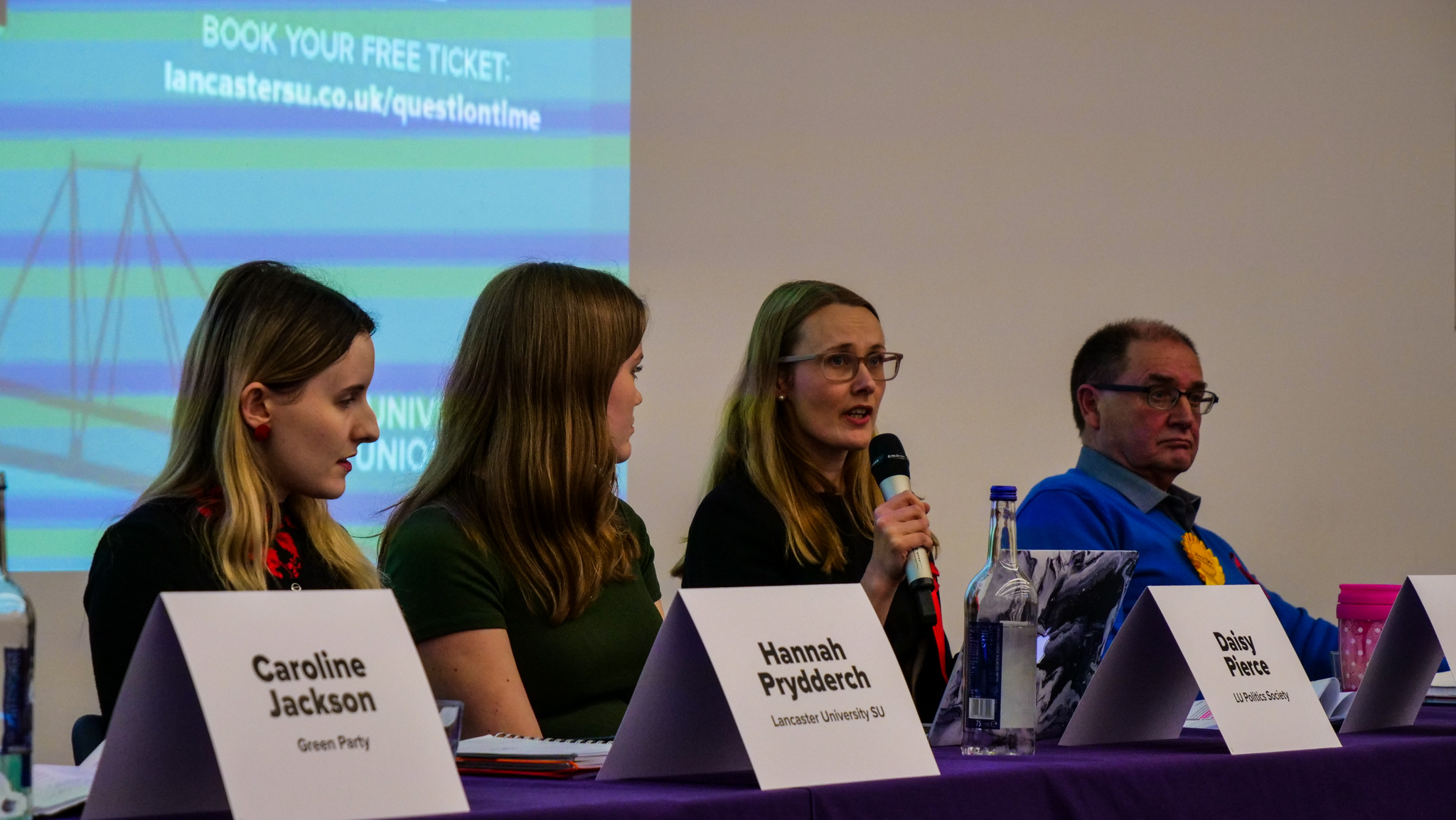 Education
Q: What is their opinion on Student fees and loans, and the marketisation of the student sector?
David Shaw: The policy for the Brexit party is to abolish the student loan interest.
Louise Thistlethwaite: It's sort and parcel of education, as some students are now disappointed in their grades are accusing universities of breach of contract. Agrees that students shouldn't be charged interest for their loans.
Caroline Jackson: The Green Party supports full funding students through University and cancelling student debt. She also supports the young academics in the UCU strikes on their pay and conditions.
Cat Smith: She was one of the first MP's to arrive at parliament with student debit and states that society will benefit from having an educated population. Labour policy is to abolish fees and bring back maintenance grants. She also hopes the University hears the UCU's calls.
Peter Jackson: The issue is that universities income is from those fees, so the Liberal Democrats want to bring back maintenance grants to help poorer students. Peter highlighted that young academics face the same problems as other public services.
Q: Did you visit UCU picket line, and what's your position on the strike?
Cat Smith: She did as the local MP, and she believes in collectivism and the cause of the strike. In particular, she takes issue with the gender pay gap and abolish zero-hour contracts.
Peter Jackson: He has never visited a picket line, and that academic staff reflect the public services as a whole. People are being taken advantage of, it's exploitation, and it's wrong.
David Shaw: He used to be a lecturer at Blackpool and Fylde College and was on a zero-hour contract. He doesn't agree that the recent strikes as its unfair on the students.
Louise Thistlethwaite: She was also a part-time lecturer here at Lancaster University and was on a zero-hour contract. She doesn't believe in striking as it's not fair on the students, and they should be negotiating.
Caroline Jackson: She did visit the strikes and learnt a lot about the pressures on young academics, and thinks that there is an unfair and unrealistic expectation on what universities expect from their academics.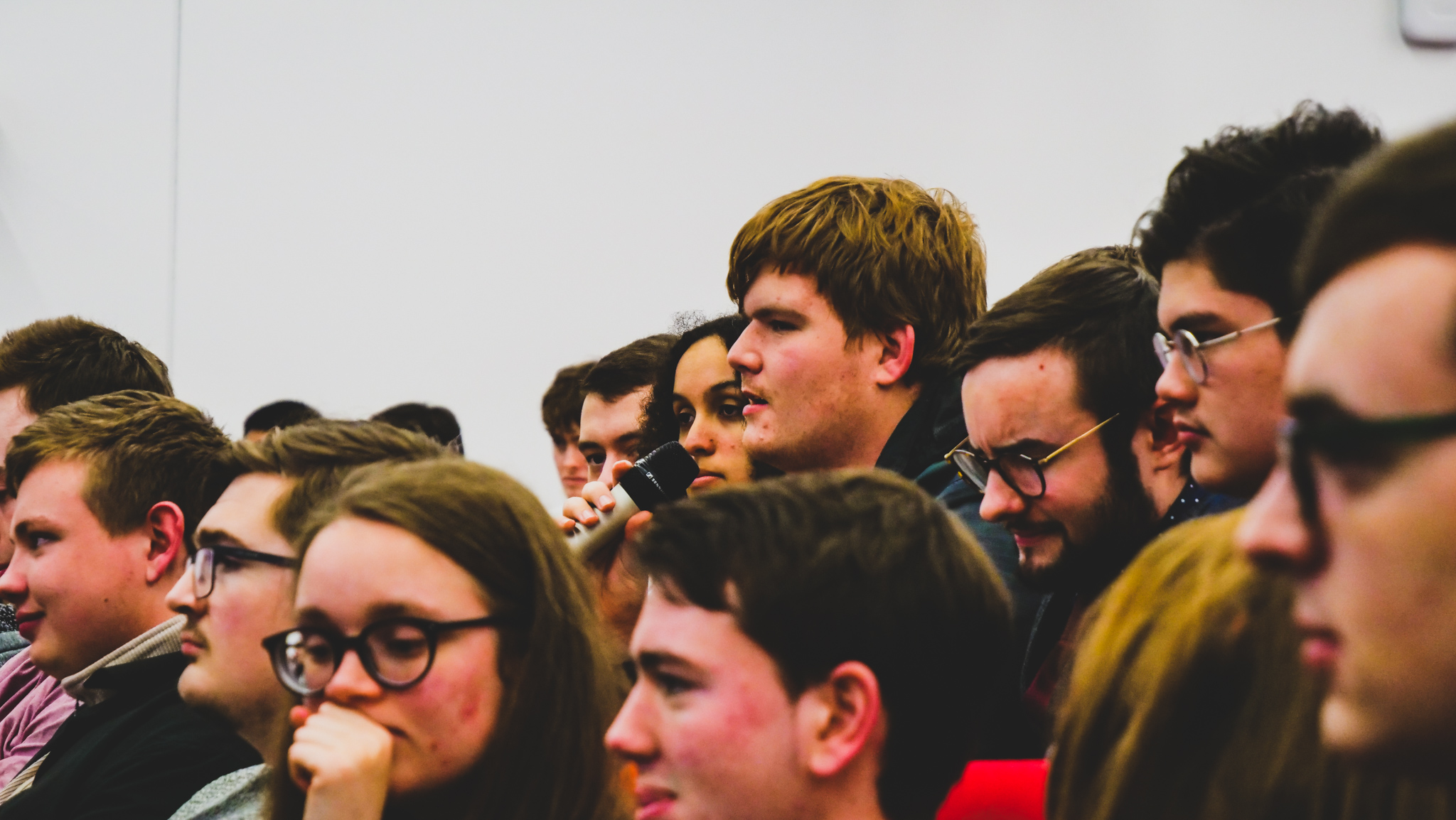 Health and Social Care
Q: What are their policies on mental health services?
Peter Jackson: The Liberal Democrats would pledge £11.2 billion for mental health patients. The situation is getting worse, and that has to be turned around.
David Shaw: The Brexit Party has no specific policy of mental health, and there needs to be money put aside to deal with this. Leanne will support anything in the local community that helps this.
Louise Thistlethwaite: There is a crisis in mental health, and the Conservative Party want to pledge £2.3 billion to help relieve the stress from the NHS.
Caroline Jackson: The Green Party pledges to increase the NHS budget by 4.5% each year, including parity of mental health with physical so people can access support. A part of this will be to improve provision for young people as education should be a positive experience.
Cat Smith: Labour pledges would make sure that there's a counsellor in every school and would put £30 billion into this.  
Q: Why is there child poverty?
David Shaw: The Brexit Party has no particular policy on this, but the key to the issue is the economy. He stated that if there were more people in work, then there would be more money to look after children without giving them free handouts.
Louise Thistlethwaite: She wants to see children living the happiest and healthy life they can, and we do this through education, encouraging good parenting, and through supporting mental health.
Caroline Jackson: Caroline thinks it is a disgrace that children are in poverty and believes that everyone has a right to earn a certain level of income. She criticised Universal Credit, caps on benefits, and stated that everyone should be able to survive in a dignified fashion and feed their children.
Cat Smith: Cat took issue with the Brexit Party's statement and said having worked with the food bank in Morecambe she thinks it's wrong that children will be getting Christmas dinner from a food bank this year. She also criticised Universal Credit.
Peter Jackson: He supported Cat Smith's statement and stated that people don't have enough money because people in the benefits system has been designed to spend as little government money as possible. This is wrong, and the Liberal Democrats would act to change this.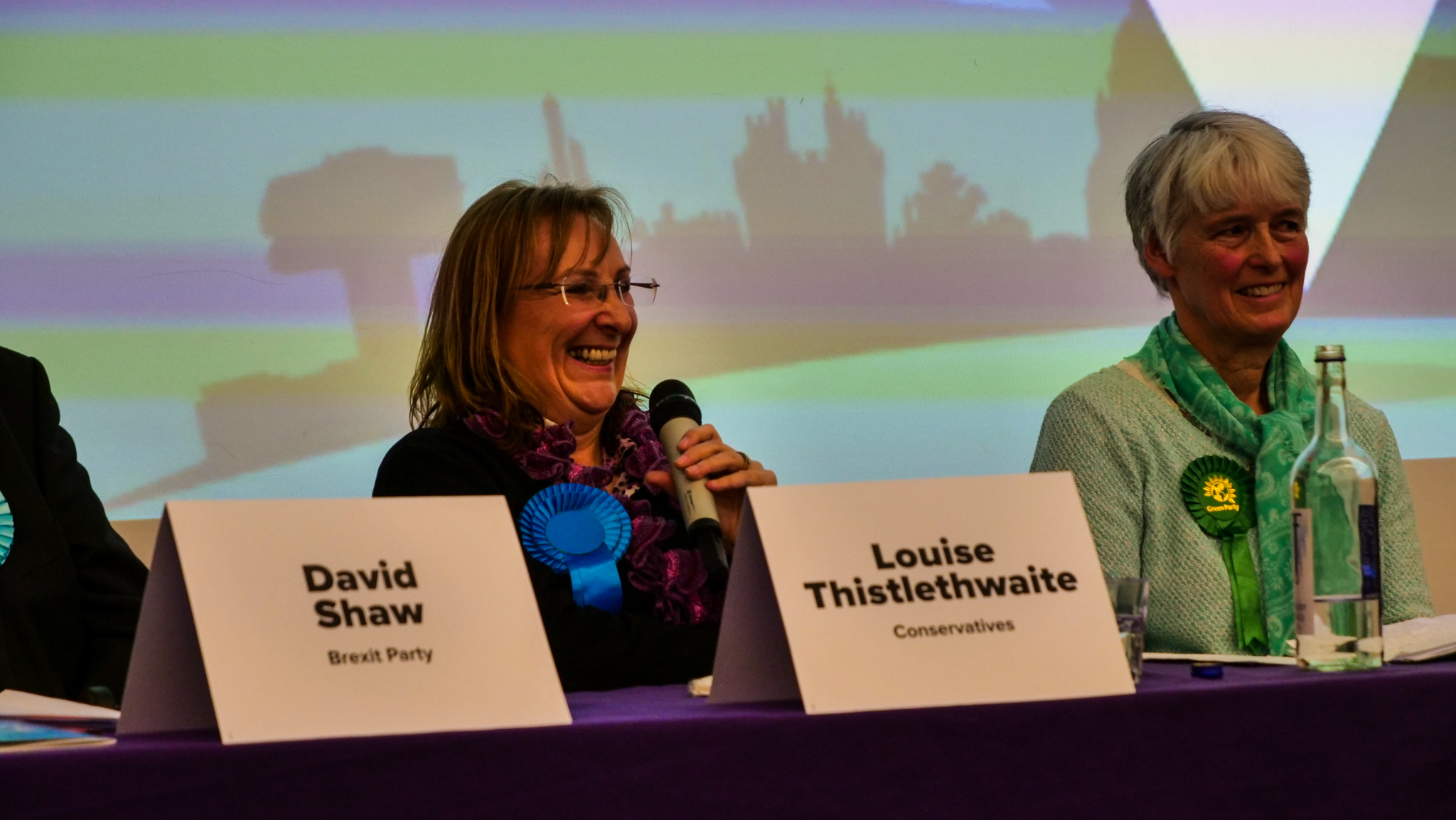 Brexit
The country voted to leave the EU, should we?
Louise Thistlethwaite: Yes. The democratic decision of the 52% should be respected.
Caroline Jackson: No. We made a mistake, and we were told a lot of lies.
Cat Smith: We should put it back to the people. We've had three and a half years of parliamentary deadlock and shambles, so we need to offer a choice between a concrete leave deal and remain.
Peter Jackson: No. Since we invoked Article 50, we've disagreed about what leave means and the public were never properly informed about what Brexit would mean.
David Shaw: Yes. We should have a clean break from the EU and recover the £7 billion from the EU investment bank.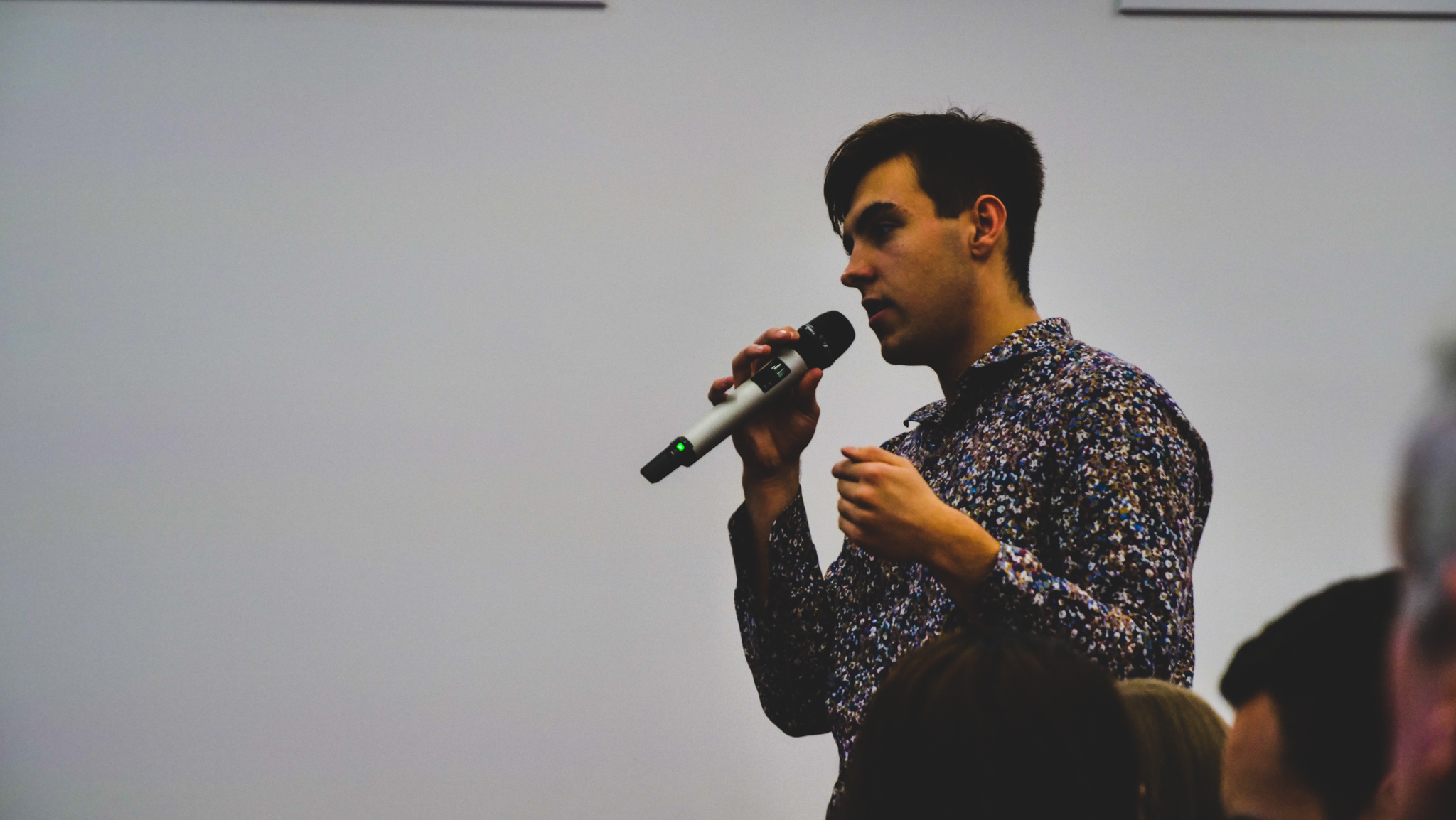 Local economy
How will you deal with the housing crisis?
Peter Jackson: The Liberal Democrats would pledge to build 300,000 houses a year. At least a third of those houses should be council houses. They would also want to ensure all new builds on a zero-carbon policy.
Cat Smith: The Labour Party proposes a bold new housing plan and would scrap the bedroom tax.
Caroline Jackson: The Green Party pledges to build 100,000 council houses per year and would work to ensure current empty homes are used. Over the next ten years, they would also refit and insulate existing builds.
Louise Thistlethwaite: The Conservative Party pledges an ambitious housing development plan, and want to restore the dream of people owning their own home. Louise highlighted that as a part of this, we need to listen to agricultural workers, protect the green belt and not build on flood plains.
David Shaw: The Brexit Party would want to change the current funding model so that it's easier for councils to borrow monies from the central government to build the houses.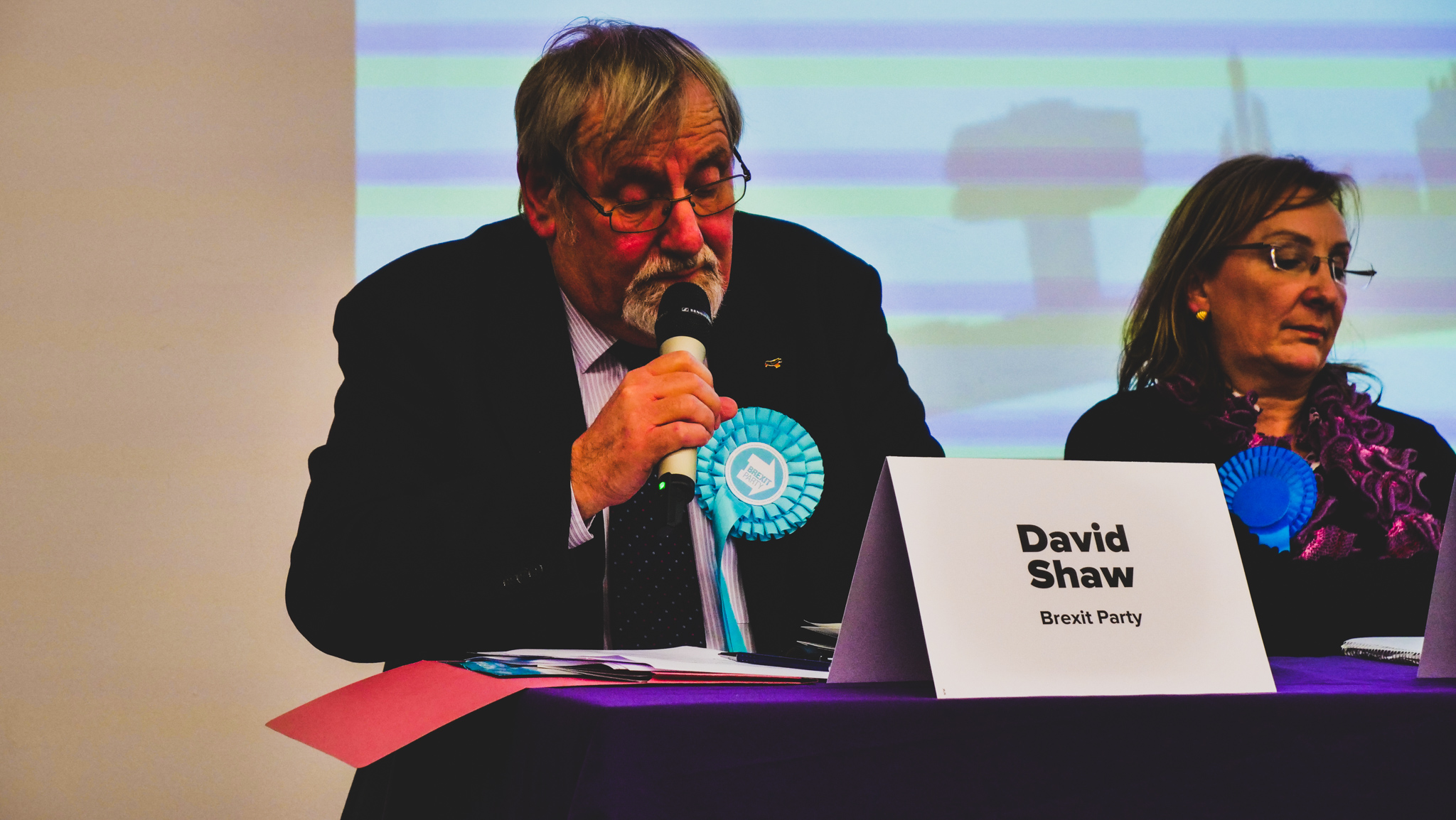 Environment
What's your opinion on fracking?
Louise Thistlethwaite: The fracking should not be happening, and will not be restarted until evidence suggests that it should be.
Caroline Jackson: She was arrested for protesting against fracking because it is exploiting our countryside.
David Shaw: He states that Leanne has pledged to support local environmental initiatives in Lancaster and Fleetwood.
Cat Smith: Labour has always opposed to fracking in Lancashire and across the country and highlights that she has successfully campaigned to improve environmental policy in her time as MP.
Peter Jackson: He has become more aware of the climate emergency; we have to stop burning fossil fuels and switch to more sustainable forms of energy like electricity.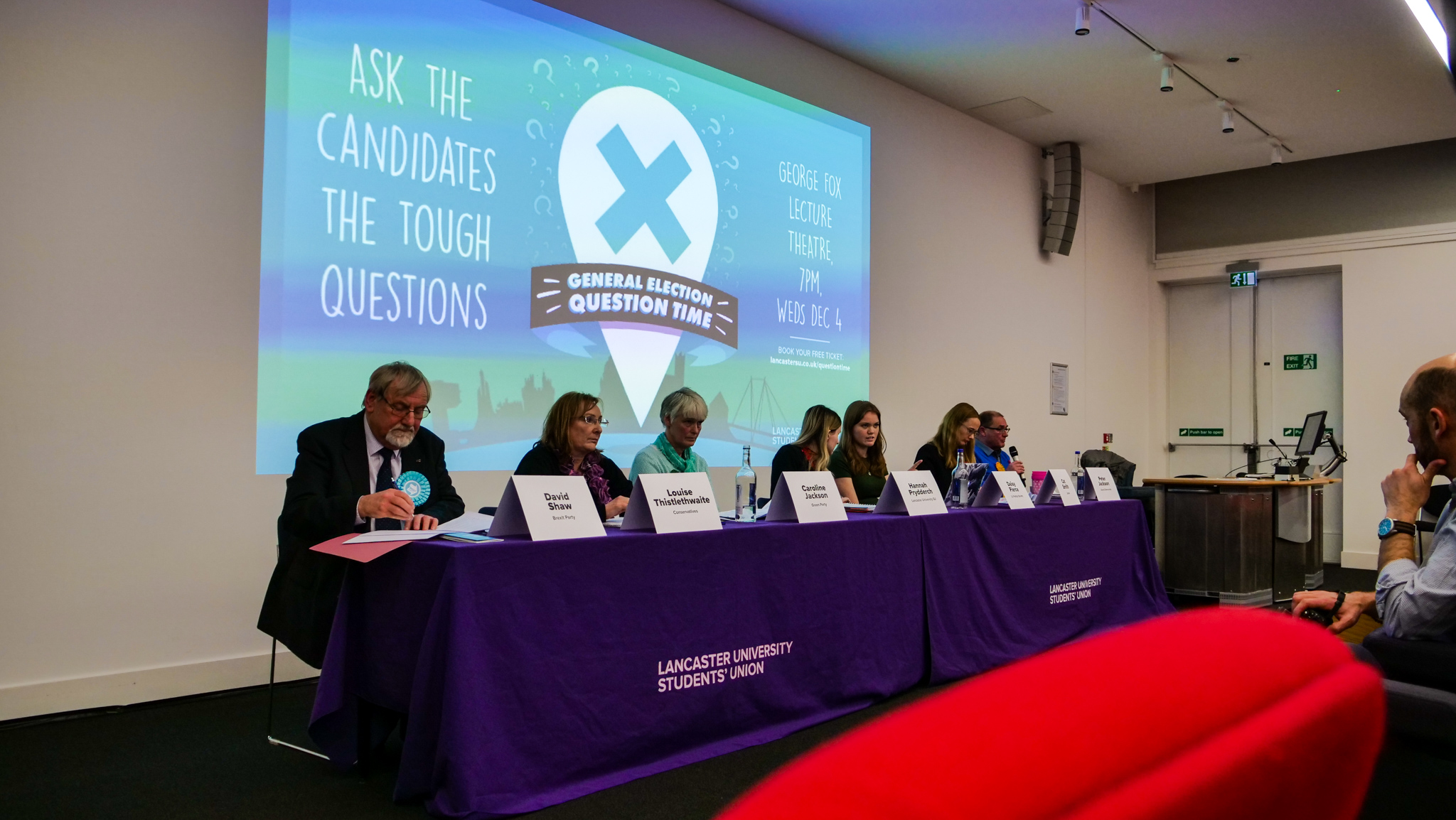 General Questions
What advice would you give to someone alienated by a party leader?
Cat Smith: Cat Smith thinks that candidates should be judged by their merit. She says she has supported 28,000 individual cases helping the most vulnerable members of society – championing the local area in Westminster. She wants Lancaster and Fleetwood's voice to be heard in Westminster, and not vice versa.
Peter Jackson: Peter said that General Elections are tricky – he believes that voters need to take different factors into account. It's a complicated balancing act between voting for who's best for the constituency and voting for the party leader.
Caroline Jackson: Caroline had three major points. What would the candidate bring as somebody who represents you? She said that party leaders could change, so you shouldn't vote based on them. Finally, she thinks people should consider if candidates have a record of sticking by their manifesto.
Louise Thistlethwaite: Louise thinks this is a once-in-a-lifetime General Election. She said it comes down to a value judgement – people are sick of parliament, they need to see a different kind of politics, one that's outside the Westminster bubble.
David Shaw: David said that if Leanne Murray is elected, she will represent both Lancaster and Fleetwood.
What should the British government do to support democracy in Hong Kong?
David Shaw: David questions what we as a country can do and believes that the onus should be on the international authorities.
Louise Thistlethwaite: Louise believes that we must support the fight for democracy in Hong Kong.
Caroline Jackson: Caroline pointed out that we gave them a guarantee that their status wouldn't change – she said we need to put pressure on China so that democratic rights are protected. She also said that it might come down to trade.
Cat Smith: Cat Smith said that she both respects and admires the protesters in Hong Kong. She believes we need to use international diplomacy to help, and that we must look closer to home. She also believes that Lancaster University asking students to take down pro-Hong Kong posters is appalling.
Peter Jackson: Peter Jackson believes that we should have established a firm sense of democracy before we left; he thinks we need to make sure that the current system is maintained.