Decade in Review: Fashion Fads and Beauty Bombshells
869 total views
We're in the last weeks before we launch into an entirely new decade, so let's take a moment to reflect on how far we've come over the past ten years. Let's see how many trends you can remember!
2010
Acid wash skinny jeans are in vogue now and will be for the next couple of years, and I'd like to thank my mum for never buying me a pair no matter how much I begged. Hair crimping is a thing that happened (why), and everyone is trying to perfect a smoky eye without looking like they've been in a scrap. The Urban Decay Naked palette is released and is what teenagers everywhere get Christmas for the next few years. Everyone loves Ugg boots. It's a strange year.
2011
The fashion of the 90s starts to become trendy again, but thankfully low-rise jeans start to fade out of existence as high waisted ones become the norm. Super pale lipstick is the best thing since sliced bread, because who wants to have lips anyway? The 'scouse brow' emerges as people paint on their eyebrows with what looks like Sharpie, and edgy teens are getting side fringes and neon leg warmers and joining the scene crowd.
2012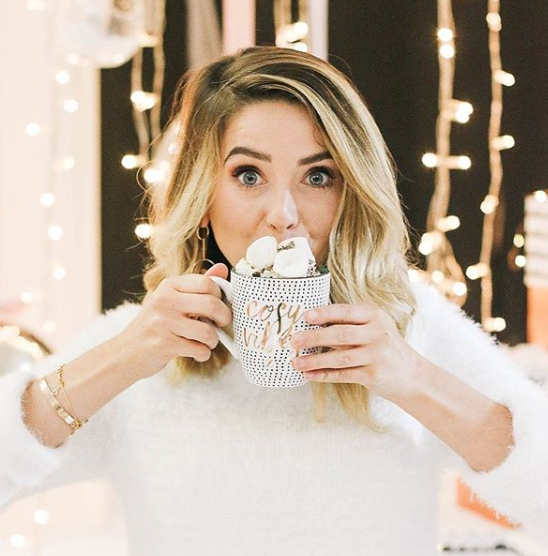 TOMS are popular, despite being kind of ugly, although they're for a pretty great cause. Aztec print products are on the rise wherever you turn, so good luck if you hate the pattern. Every girl with long hair has a braid like Katniss and uses Dream Matte Mousse foundation that's a few shades too dark for them. Stars like Zoella are on the rise with the popularity of YouTube steadily growing. One Direction is popular, and every teenage boy is trying to look like one of them.
2013
Taylor Swift collabs with Keds to release a series of shoes, and it's trendy to have brightly coloured t-shirts with the word NERD or GEEK emblazoned on the front. Ombre hair is all the rage, and people are trying to grow their hair as long as possible – or they've shaved one side of their head completely (just like Skrillex!). Red lips are everything thanks to Rihanna, and YouTube is gaining popularity as the beauty community starts forming.
2014
Now it's cool to look like a hippie or a grungy teen, so ripped jeans and jackets appear everywhere and every Tumblr blog has a black and white photo of Kurt Cobain on it somewhere. Loom bands are a thing, and if you can't make them, you're not cool. Your mum won't let you die your hair pitch black or bleach it platinum blonde, so you make do with spray-in hair dye from Claire's that stains everything it touches. Contouring is becoming more popular, although half the time it looks as natural as Trixie Mattel. Jeffree Star founds his cosmetic line, Jeffree Star Cosmetics, and Rihanna becomes the creative director of Puma and makes it cool again.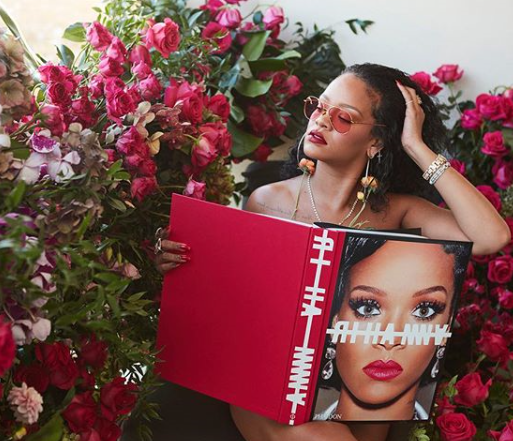 2015
Neon colours have fallen out of favour (finally), and black and white are here to stay. People are opting for a balayage instead of an ombre for their super trendy lob (get it? A long bob!). Kylie Jenner helps to popularise mauve lip, helped by the launch of her brand-new Lip Kits that sell out within minutes. The beauty community online starts to grow and gain clout, NikkieTutorials going viral with her famous 'Power of Makeup' video. Zoella breaks into mainstream media with the Great British Bake Off.
2016
People fall in love with Adidas Superstars, and everyone you know is wearing a choker. Lads start going for the short back, and sides look and wearing flannels and pretending that they like The 1975. Jeffree Star Cosmetics releases the Beauty Killer palette to critical acclaim, and Ivanka Trump thinks it's a good idea to collaborate with Nordstrom for a clothing line. Kim K and Emily Ratajkowski make waves with a topless selfie because everyone knows the only thing worse than a confident woman is a NAKED confident woman.
2017
Time to revive another decade! This time it's the 70s, with reds and greens replacing whites and blacks. Rihanna saves makeup by launching Fenty Beauty, with a huge range of foundations for every skin tone. Jeffree Star comes clean about his past racist comments, and then Vogue dresses Karlie Kloss as a geisha, garnering significant backlash. Kendall Jenner wins 'Fashion Icon of the Decade' from the Daily Front Row, despite it being three years before the end of the decade. Zoella is exposed for some problematic tweets from her past and releases that god awful advent calendar for £50 to significant backlash.
2018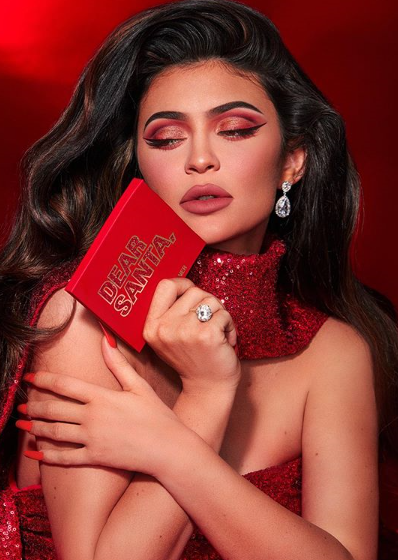 Everyone is wearing athleisure at any time – shopping, going out, everywhere but to the gym. Urban Decay discontinues their Naked palette (to the disappointment of no one). While Laura Lee gets exposed for her racist tweets in 'Dramageddon', where Jeffree Star manages to dismantle the careers of MannyMUA, Gabriel Zamora, and Nikita Dragun, alongside Lee. Michael Kors buys Versace for 2 billion Euros, and Rihanna launches Savage x Fenty and makes beautiful, inclusive lingerie. Shane Dawson releases his explosive documentary series on Jeffree Star, and the two start working on their collaboration collection in secret. Jackie Aina teams up with Too Faced to release a series of foundations for women of colour.
2019
Scrunchies, scrunchies everywhere – it's the rise of the VSCO girl and the Instagram baddie, two very different styles that are almost rivals. Kylie Jenner is now a 'self-made' billionaire thanks to Kylie Cosmetics, and Shane Dawson and Jeffree Star are the hottest things on the internet right now thanks to their Conspiracy Collection. James Charles and Tati Westbrook go head to head in an ugly internet feud full of lies and half-truths, leading Charles to lose over 1 million subscribers in a day and then win many back after his rebuttal to Westbrook. Jaclyn Hill makes hairy lipsticks and withdraws her brand when the truth comes out.
It's been a pretty crazy decade. Fashion has come along leaps and bounds (mainly due to Rihanna), makeup is stepping up its game (thanks Rihanna), and conflict is on the rise (the only thing that Rihanna hasn't been involved in yet). Let's hope the 20s bring us more weird and wonderful trends and fabulous new makeup!