'Bury Your Gays': The Shows That Dug Them Up
2,741 total views
Many TV shows have been guilty of 'burying their gays' (unnecessarily killing off LGBT+ characters). When asked their favourite storyline, one Lancaster student answered, "If I get emotionally attached […] the writers will just kill them off […] or cancel the show," so I set out to research shows through the ages and find the ones that 'dug up' their gays to make LGBT+ characters we could fall in love with.
Beginning back in 1971, All in the Family showed the first canonically gay character on primetime TV, a character lasting one episode. Six years later, Veronica Redd appeared as a transgender woman in the sitcom The Jeffersons, again for just one episode. But one of the longest-running and earliest shows featuring an (undisclosed) gay character is Are You Being Served?, a BBC comedy lasting from 1972 to 1985. Mr Humphries is a flamboyant shop assistant who embodies many gay stereotypes but portrays one of the most three-dimensional and likeable gay characters of the 70s/80s. His character was such a favourite that, when ordered by a BBC executive to "get rid of the poof", writer David Croft responded: "If the poof goes, I go."
But, since the 70s, LGBT+ storylines have come a long way. Russell T Davies' series, Queer as Folk, aired in 1999 as a British comedy series following three gay men living in Manchester's Canal Street, and has been praised as one of "The Top 50 TV Dramas of All Time" by The Guardian; each character represents a different gay male archetype and, while only ten episodes, makes a compelling and hilarious watch. Four years after Queer as Folk ended, The L Word graced screens across the US and Canada as the first ensemble of lesbian characters on television and lasted five years. Then, in December 2019, a revival was brought in the form of The L Word: Generation Q, a "rebel yell" against Trump's America, described starring actress, Jennifer Beals.
In a survey of Lancaster University students, 93% said that LGBT+ storylines have a positive or very positive impact on viewers and all participants collectively identified over forty shows with LGBT+ storylines – the most popular being Sex Education (identified by 24% of respondents), Brooklyn Nine-Nine (24%), Atypical (21%), Orange is the New Black (14%), and The Umbrella Academy (10%). It's surely no coincidence that the most common answers were all released since the 2010s – two having been first aired in 2019. The shows of today move away from the factory-churned LGBT+ characters in older TV and dare to consider a diverse cast of three-dimensional, fully-realised LGBT+. Let's start with a few fan favourites, as voted by Lancaster students in our survey.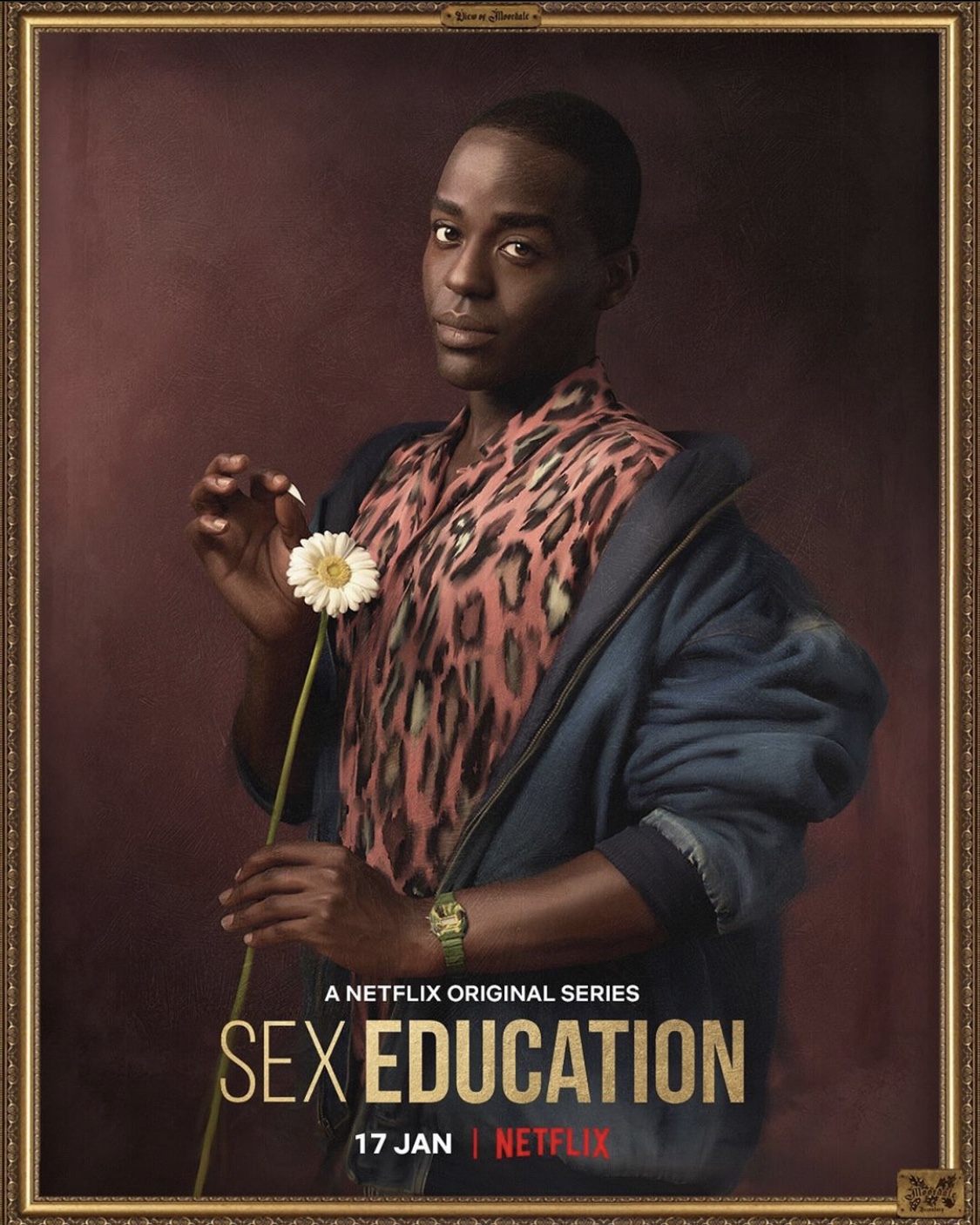 The fabulously extroverted Eric Effiong, of Sex Education, is one of the most beloved characters of the show. As a gay teenager from a religious Ghanaian family, whose wardrobe inspires even the most boring among us, Eric's journey is compelling because his storyline is more about his finding a comprehensive identity for himself beyond his sexuality. But then what, I hear you cry, is he doing in an article about LGBT+ storylines? Quite simply because he represents the storyline the LGBT+ community has been demanding for decades which is one that isn't defined by a character whose only personality trait is 'gay'. "Eric's journey to being his true self" was one of our respondent's favourite LGBT+ storylines in TV and has been many other's as viewers watched with delight as Eric's character evolved with the series. His storyline has been especially praised by the African community for addressing LGBT+ issues beyond the Eurocentric.
In Brooklyn Nine-Nine, it is the fierce Rosa Diaz who has stolen the screen. "Rosa coming out as bi […] is awesome, and I love her girlfriend, who is played by queer actor, Cameron Esposito, so I'm glad a queer person was hired," said one of our surveyed students, who pointed out another dramatic shift in mainstream TV since the 70s: both Rosa (Stephanie Beatriz) and her girlfriend are portrayed by LGBT+ actors. More openly LGBT+ actors are portraying the roles of LGBT+ characters than ever before but, despite Ian McKellen's comment, "half of Hollywood is gay", the debate of whether straight actors should play LGBT+ characters continues. Perhaps this rise in openly LGBT+ actors in mainstream television is creating more believable storylines that audiences can finally root for?
Atypical is a show that primarily focuses on Sam Gardner, an autistic boy, as a unique coming-of-age comedy that deals with the autistic spectrum face-on. It is Sam's sister, Casey, however, who was described in our survey as, "one of the few accurate portrayals of what it's like for a teenage girl to figure out her sexuality." Casey is a feisty, assertive, and fiercely protective teenager whose self-discovery we follow gradually through seasons 2 and 3, evolving in a way that feels natural and even familiar.
A show that blew 2019 away was undoubtedly The Umbrella Academy which became the most in-demand superhero TV series on Netflix. As one of the many viewers to fall head over heels for the eccentric Klaus Hargreeves, played by Misfits' Robert Sheehan, I can testify that his portrayal is hilarious, emotional, and absolutely flawless. Not only does he steal his sisters' skirts, stub a cigarette out in his father's ashes, have a wit drier than the desert, and the power to communicate with the dead but he comes out with some of the show's best one-liners – "sobriety is super overrated" being my favourite. Viewers were devastated by his heart-breaking love-story and then by Sheehan's expert portrayal of grief and PTSD that moulded Klaus into one of the best LGBT+ TV characters of the decade.
Orange is the New Black has been famous since 2013 for its unabashed and unfiltered presentation of LGBT+ women in prison. As much as I am in love with Nicky Nichols (as no doubt anyone is), it's Laverne Cox's character, Sophia Burset, who has won hearts for raising "the [transgender] community onto a platform so high that the world is actually sitting up and listening" (PinkNews). "The fact an actual trans person plays it makes them connect to a real trans person," Cox has said. "When we connect to people as human beings, all these misconceptions we might have about them just melt away."
What, then, does the future hold for LGBT+ storylines on TV? According to GLAAD, the number of LGBT+ TV characters hit a record-high last year, and I am looking forward to seeing even more in 2020.