Bee Morgan – VP Education
1,330 total views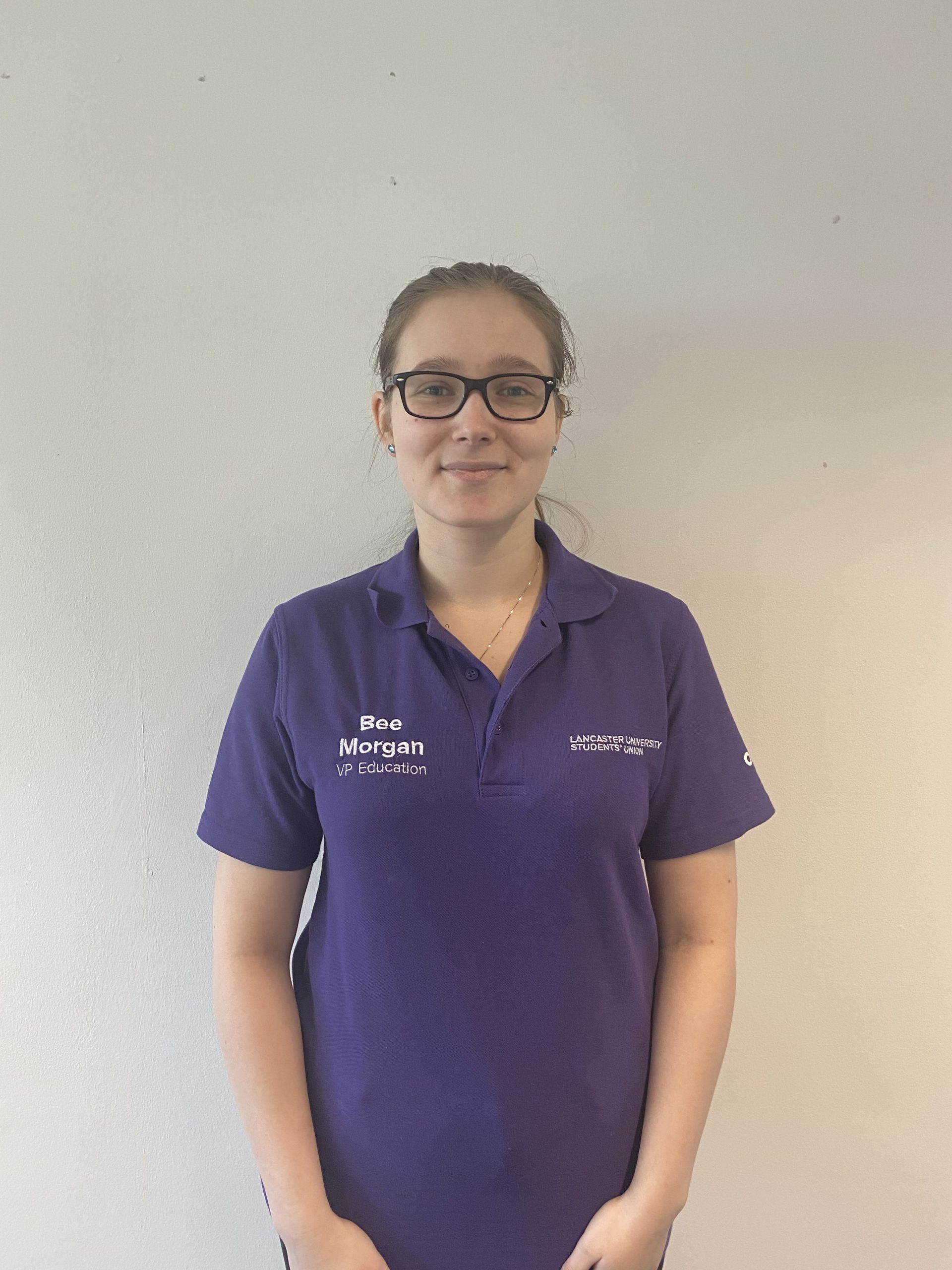 Bee Morgan is re-running to be Vice-President Education for a second term. In the introduction of her manifesto, she states: 'As your current Vice President Education, I am not afraid of the University and by re-running will stop them continuing to benefit from officers leaving every year.' During her interview, she said that during this academic year there have been 'high highs' but also 'low lows,' confessing she doesn't feel quite done with being a Vice-President yet.
SCAN asked Bee her reasons and motivations for re-running for the role, and she suggested that she wants to finish what she has started. She noted that key policies are usually passed in July, and as a result, it is important for continuity as things take so long to pass. Bee was also asked what her priority would be if she was re-elected. She suggested that this will depend on whether or not there is any further industrial action, but will continue to work on setting a precedent on student numbers and the 'fundamentally problematic' 6-7 lecture slots. Later in the interview, she referenced the issues with students sitting on lecture theatre floors due to lack of space, and the issue hitting the Guardian. She used the Engineering Building as an example, which was designed for 450 students but is now working to accommodate 620. Stating that the University doesn't understand that everything they're doing this year is 'reactive rather than proactive' and that students aren't getting the top 10 experience they were promised. She said that the NSS scores will be 'really interesting' this year as a result.
Bee also said that she has connections in the university that others won't. She said she will have a 'greater understanding of what is and isn't possible' than the other candidates, being well-established in the union and having cultivated a wider-campus view. As well as this, she said that it is evident that she is not afraid to stand up to the Students' Union, but dislikes the culture. Things shouldn't 'tick on in the background' – there should be work towards getting change that feels real with 'substance.' When asked what she has done in her first term as VP Education to make students want to re-elect her, she referenced the provision of extra training for lead reps and automatic deadline extensions when you have more than three essays due on the same day in the FASS department. She also talked about how she has argued against a postgraduate application fee which the University has tried to implement. SCAN also asked Bee about her working towards securing university-wide lecture recordings, and she said that she has been trying to secure a move to an opt-out system rather than an opt-in for this.
As well as this, Bee discussed the impact of strikes on students. She said that students are paying for a service and should be able to complain if they don't receive it, noting that other Universities have provided compensation for mental health and stress. Bee also mentioned the need to ask the question of whether NSS has a 'place in Lancaster' as they are the reason the University can charge £9250 rather than £9000 for undergraduate fees.