A night out with a difference
483 total views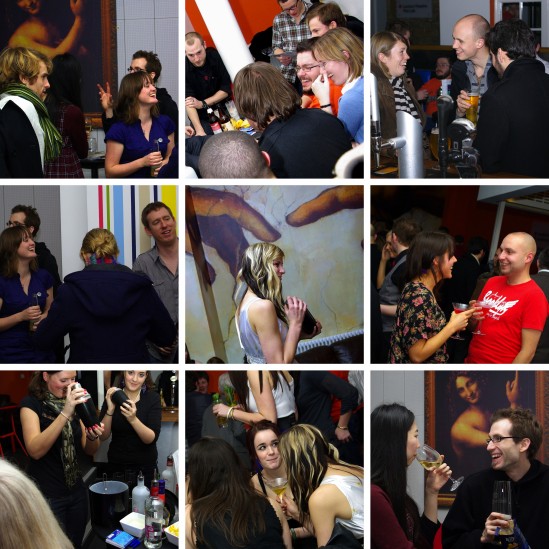 Whether you've been at Lancaster for three years or this is your first venture into university life and you are stepping out into the unknown, you can never have enough options at your disposal when making your plans for a great night out. So once freshers' week is nothing but a memory and your liver is in need of a complete detox, why not try something different to the usual night of endless alcohol consumption. What have you got to lose and I'm sure your liver will thank you for it.
Monday
Time to hit Verdes; a cheap and cheerful Italian situated in the centre of Lancaster. A deal ideal for students is any pizza or pasta for £4.25, all day everyday with your purple card.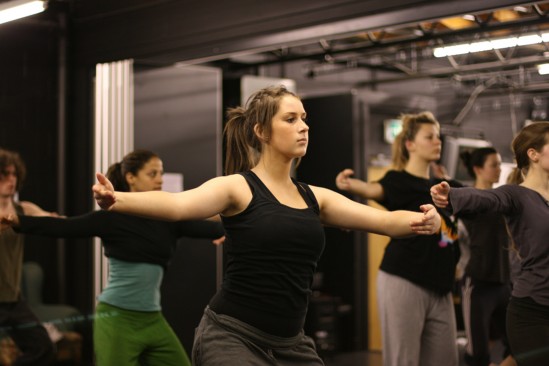 If you fancy more of a challenge and want a great way to make new friends then why not sample a dance class with a difference at Ludus Dance, which is situated in the heart of Lancaster. Ludus Dance hosts an array of classes for anyone age 18 plus wishing to have fun whilst learning a new skill with classes suitable for all abilities.
Classes range from street dance to boogie nights and from bollywood to swing. Or why not learn to dance like the stars from Strictly Come Dancing when Ludus premiers its first 'Strictly Social' in October. With a cocktail of rumba, salsa, quickstep and many more, you are guaranteed to be twizzling and gliding your way around the dance floor. Check the website for full autumn timetable and student discounts is also available.
Tuesday
1725 is a favourite with Lancaster students so why not pop down to this Spanish themed restaurant for a taste of different delicacies from across Spain. The relaxed atmosphere makes it a perfect setting for a catch-up with friends. Between the hours of 12pm and 6pm, 1725 offers a brilliant early bird menu where you can buy 3 tapas for £9.99
Wednesday
The pudding plod! A new type of bar crawl sans the bar and the inhumane hangover which ruins the morning after. Why not get a group of friends together and venture your way around Lancaster finest eateries. It's simple, instead of visiting bars you take a trip to different places where you can gorge on puddings and desserts. So for all you sweet tooths out there here are a few of our favourites that can satisfy your sweetest cravings. Jeans and tight trousers are not appropriate attire for this event.
The pancake man is your first port of call, situated in the town centre on Saturdays and Wednesdays. Divine combinations such as Milky bar and strawberries, Galaxy Ripple or simply sugar and lemon all are worth a try! The next pudding pit stop is the Yummy Cupcake Company. There is an array of flavours ranging from mars millionaire to raspberry and white chocolate. Next on the pudding crawl is Pizza Margarita, indulge yourself in tasty desserts which include dime bar crunch pie and toffee lumpy bumpy – a few of our personal favourites.

The renowned 'Godfather' dessert at Bella Italia is a favourite for most and a stop that should not be missed on the pudding plod! With options for one to enjoy alone or for two to share this pudding is most definitely a chocolate lover's dream. Your final destination will have your taste buds watering when you sample the white or dark Belgian chocolate fondue at Quite Simply French. The liquid chocolate is served with a platter of fresh fruit and sweet brioche and at only £4.95 per person (a minimum of 2 people sharing at £9.90), you will still have change from a fiver.  What a delicious way to end the evening!
Thursday
The Plough, a favourite with students and parents alike. Just a short walk away in the village of Galgate there is an extensive and tasty menu and colourful beer garden which is perfect for those summer evenings. There is 10% discount for students on Thursdays with your purple card. A treat for fresher's week, is a free starter with a main course when you fill in a form online. All the more reason to take a trip here!
Friday
Why not imitate the girls from Sex and the City in a cocktail master class at NICE Restaurant and Bar. Learn how to mix and shake your favourite cocktails as the staff teach you the science of cocktaillogy. Educational and Fabulous! The master class is £20 per person.
Saturday
The Dukes theatre and independent cinema offers alternative films and plays for all you theatre lovers out there. Films range from the Oscar nominated 'An Education' to plays such as George Orwell's' 1984'. A fun night out for all you culture vultures. Student tickets are also available.
Sunday
On the last Sunday of every month, The Borough restaurant hosts a comedy night which will undoubtedly have you in stitches. Add a selection of delicious meals to the mix and you have a perfect end to the perfect week.
So if you are looking for a break from the usual night out then why not sample one of our ideas but don't forget to fit in a lecture or two though.