Lancaster's Charity Shop Sprawl
566 total views
Lancaster may be famed for its history and beautiful scenery, but you have to admit, we do lack somewhat in the retail sector. As an inner city girl, I'm used to large shopping centres and vintage warehouses, so getting used to Lancaster's small town centre was something of a shock. However, after a year of socials, extravs and general retail therapy, I feel like I'm now pretty familiar with Lancaster's charity shops and boutiques.
Scope
One of the smaller charity shops in Lancaster, it has a wide selection of clothes, but not a great selection of shoes (although they do have a wide selection of cowgirl style boots that would be amazing for socials). They have one of the widest selections of jewellery in Lancaster's charity shops, although it is admittedly quite different to the modern accessories from the likes of Topshop. They often get lovely vintage style earrings that would be great to spruce up any outfit. They also have loads of Christmas cards and decorations for those of you already in the Christmas spirit (which it is never too early to be, in my humble opinion).
British Heart Foundation
Next door to Scope is The British Heart Foundation shop. This has a greater selection of clothes, though slightly more outdated (other than one awesome black leather midi skirt). They did, however, have a huge range of books to choose from – many of which are on the University recommended reading list for Literature. This was the most 'stereotypical' charity shop in my opinion, with old kids' toys stacked in one corner and piles of Disney videos in another.
Slip Inn Lane Emporium
This is a treasure trove for the fancy dress fanatic. The Emporium is slightly tucked away down the side of Starbucks and next to Ashton's piercing and tattoos (also highly recommended after having all my piercings there), but is full of great materials and accessories for home-made flower crowns, DIY Extrav outfits or general arts and crafts materials.
Cancer Research UK
This is my favourite of Lancaster's charity shops as well as the largest of them. They have a huge selection of clothes and shoes (I'm extremely tempted to go back and buy a pair of patent black loafers), as well as DVDs and books. They have lots of films in foreign languages and, as I also study Spanish, I ended up buying a copy of 'Y Tu Mamá También' of which they had several in stock. They even had a selection of records for those seeking nostalgia or hoping to buy a thoughtful Christmas present for a music loving relative.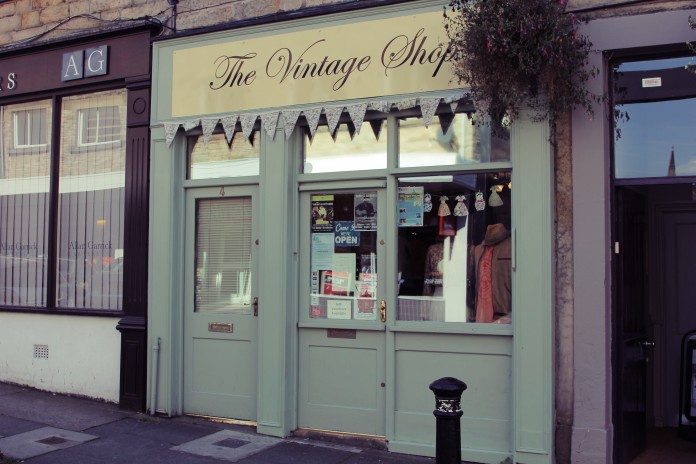 Wherever you end up going, make the most of Lancaster's charity shop scene. Low prices and contributing to a good cause is guilt free shopping, and what's not to love about that?!