Students call Vice Chancellor out
594 total views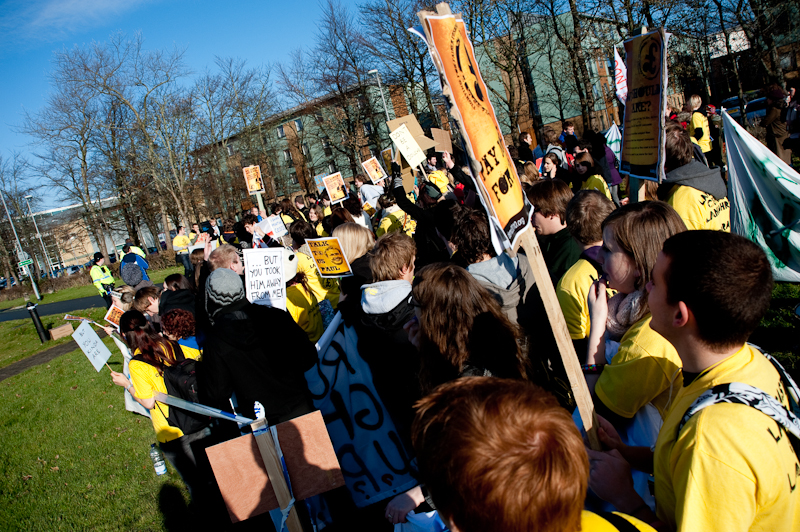 Around 200 students protested today outside a meeting attended by Vice Chancellor, Professor Paul Wellings, in Lancaster House Hotel. Students were protesting against cuts in the University such as the closure of the Student Learning Development Centre and the Nurse Unit, along with increased parking and printing costs and soaring rent. Many were also angry at the closure of college bars at weekends and the possible reduction of portering. This comes at the same time as the government plans to raise tuition fees to between £6000 and £9000 from the present cap of £3290.
Third year student Oliver Trumble said: "It's not just about fees, the Vice Chancellor is out of touch with students." He added, "He's making cuts where he shouldn't be. They have enough money to plough into new developments but are cutting vital services such as the Nurses Unit."
Many felt Wellings was hindering open debate over the cuts and ignoring the student voice. First Year Music student Andy Han said: "The Vice Chancellor doesn't want to talk to people. There is no dialog between him and students."
Last week, Wellings wrote an article for the Guardian calling for constructive debate over tuition fees, but argued that "new fees will improve the education sector."
During the protest there was an incident and one student was arrested.