Emergency General Meeting called in response to Music redundancies
737 total views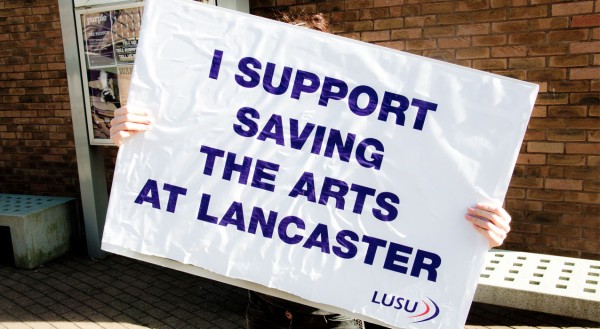 An Emergency General Meeting of the Students' Union was called today by LUSU President Ste Smith following the recent news about the impending closure of the Music degree scheme. The meeting is to be held on Tuesday Week 8 at 6pm in George Fox Lecture Theatre 1, during the Full Time Officer elections period.
LUSU are publicising the event with the tagline 'Saving Our Arts'; fears have been expressed that many more departments and degree schemes could follow in the footsteps of the Music closures – particularly in the Faculty of Arts and Social Sciences (FASS), which has recently been hit by criticism of its handling of the Applied Social Science department reorganisation.
Richard Clark, LUSU Vice President (Academic), told SCAN: "The Emergency General Meeting is in response to the growing worry from students and staff at the university about the Strategic plan that is placing more resources and spending more money in fewer and fewer areas of study and research."
He continued: "The EGM is a chance for the student population to stand up and tell the university that what is currently going on is wrong. It is saying that we do not want our university to end up a specialist institution, but to remain the broad liberal arts institution that the students, staff and the local community know it to be."
On the event's Facebook page, LUSU state: "Many academics have voiced concerns that their departments are following a similar route and are concerned that it may only be a matter of time … We have a proud history of being a research intensive liberal arts University, with a diverse range of disciplines for students to study. Students have said for years that the wide range of subject subject choice is a key part of what makes Lancaster a distinctive and attractive University. We are concerned that this identity is changing and the Lancaster University we applied for is not the Lancaster University that it is today."
The official Facebook event can be found here.