Lancaster to open a campus in China
610 total views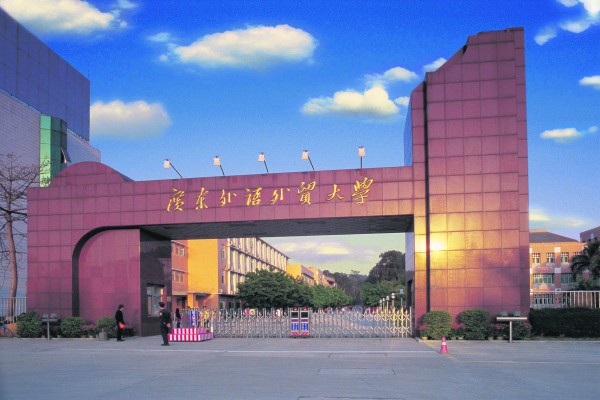 Lancaster University is set to collaborate with Guangdong University of Foreign Studies (GDUFS) on an exciting new project which will see the opening of a new university campus in southern China.
Lancaster will be the first university in the world to have campuses based in both India and China, after the launch of the GD Goenka World Institute of Higher Education (GDGWI) in New Delhi in 2009. Pro Vice-Chancellor (International), Steve Bradley, thinks that this shows how Lancaster has been "very proactive and creative," and that for a smaller university this can be seen as "quite an achievement."
Bradley told SCAN that Lancaster and GDUFS are working together to decide between two possible sites for the campus. They will then work with an investor who, Bradley said, will provide the funding required for the initial start-up costs and running of the campus.
Bradley went on to explain that with their "massively growing economy and demand for higher education", officials for the Chinese Education Industry suggest that China may not be able to meet the demand for higher education internally. They therefore aim to offer "scholarships [to students] to study abroad" and "encourage good universities in the world to join and create capacity that way."
Dennis Esch, International Students' Officer at Lancaster University, pointed out that following the recent changes to the immigration system "it will be harder for Lancaster University to recruit overseas students."
"The number of new students that are let into the country under the Points Based System every year will be cut down from 250,000 to 175,000," he said, and subsequently "Guangwai-Lancaster University would not just offer the opportunity to balance out the possible drop in enrolment but enable more Chinese students to study a Lancaster University degree."
Besides the benefits for Lancaster University and its students, Esch told SCAN that he is concerned about "the academic freedom in such a regulatory environment" and the "direct influence that the Chinese government would have on the degree schemes by setting compulsory subjects in the foundation year."
Bradley explained that "although there are compulsory subjects that the Chinese authorities insist on, these will not be a part of the degree that we award."
There will be three major phases that the university will undergo in order to "create a comprehensive university" regarding its degree schemes.
Initially, many of the programmes will be predominantly business-related, including accounting and finance, international business, business administration, economics and marketing. Further subjects in this primary phase will also include English and Linguistics, Computer Science and IT.
In the following phase, degree schemes in the field of environmental science, bioscience and mechanical engineering will be added in the second year.
The third phase will then be to introduce courses in humanities and social sciences, as well as masters programmes, helping to give the university a wider range of degree schemes for its prospective students.
The curriculum of the campus in China will align itself with that of Lancaster University, which Bradley feels will help the new university to stand out as it will be more orientated to Western teaching methods.
Bradley particularly emphasised the hope to introduce a more "interactive mode of teaching," which he believes will be appealing to students in China.
This adherence with the Lancaster curriculum will also allow Guangwai-Lancaster University students to study for part of their degree at the campus in Lancaster. Some second year students will also have the opportunity to transfer to Lancaster University for their final two years of study, which Esch feels "is a great way for them to enhance their university experience and employability."
There will also be "far more opportunity to study abroad" for Lancaster students according to Bradley, and these links between China and Lancaster will serve to "raise the profile of Lancaster and that of graduates in the mind of employers."
Esch suggested that this would also add "a different cultural perspective to their studies," which is important as "UK students are currently among the least mobile student groups in the developed world in terms of percentage of students that go abroad to study in the course of their degree."
Bradley also highlighted the "opportunity for staff research in an increasingly important part of the world" as a major benefit of the project, particularly considering that China now has the world's second leading economy, which Esch believes will "be of major importance in the years to come."
"In terms of research, having more researchers will increase research output which is important in the current UK funding climate in which funding councils might shift to distributing their funds among even less universities" said Esch.
The memorandum of understanding was signed by Professor Zhong Weihe, President of Guangdong University of Foreign Studies and Professor Paul Wellings, Vice-Chancellor of Lancaster University on 26 October 2011, and the university is set to open between 2013 and 2014.