Two men arrested by police for separate incidents
648 total views
A student from Chester University has been charged with six counts of sexual assault on a female after he inappropriately touched women on two separate occasions while in Lancaster.
Throughout November the Lancashire Police had been appealing for information regarding the man in question, 32 year old Sherif Elsayed.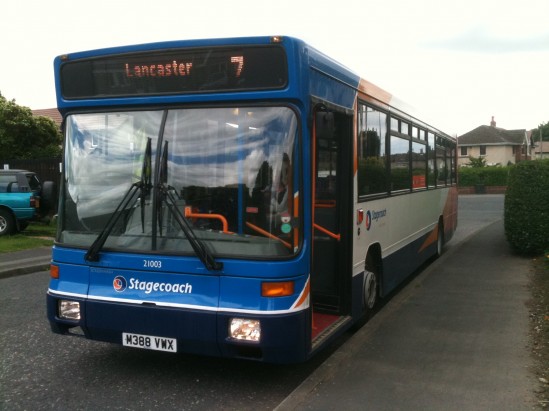 The first incident was said to have taken place on the 3rd November on the number three bus, with the second occurring on the 10th November on the 2A.
Consequently, Elsayed has been banned from the University, along with Lancaster in general and all public transport, and will be appearing before Lancaster magistrates on 27th January in the New Year.
Vice President (Equality, Welfare and Diversity) Matt Saint commented on the incident, saying that: "It's great that Lancaster is such a safe campus and city where incidents such as this rarely occur. It is amazing to see that when something like this does happen, however, that so many people were aware of what was going on and sharing the information with each other via Facebook and word of mouth.
"Being part of such a close-knit community helped lead to the arrest of the man in a very short space of time, and this makes me proud to be part of such a community."
Despite this, on 2nd December a separate incident involving a group of female students being assaulted by a man on the High Street in Lancaster has just been confirmed by the Lancashire Constabulary.
Rachel Grenville, from the Press Office at the Lancashire Constabulary, verified that a man attacked the group of three "without provocation".
The man was reported to have "assaulted one of the girls by punching her in the face twice, causing a cut to her bottom lip and a swollen nose", then going on "to assault the other two women in the group before leaving the scene."
Grenville went on to state that "a 21 year old man from Lancaster has been arrested on suspicion of the assaults and is currently on police bail pending further enquires until 19th December 2011."