Furness footballers bare all for charity
937 total views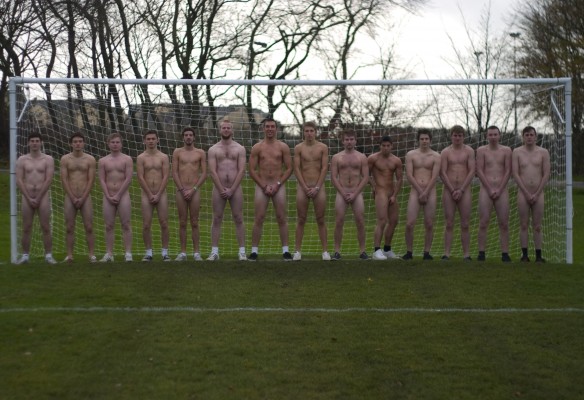 Are you in need of a new calendar for 2012? Look no further … Furness football team have posed for a naked calendar in order to raise money for the 'Still Human' charity.
'Still Human' raises money to support the ''Time to Change' foundation, which is a campaign designed to change attitudes and behaviour concerning mental health issues.
It is a charity that appealed to the team primarily because people of all ages suffer with mental difficulties and with the copious amounts of pressure put upon students to achieve at university, the number of people suffering in the 18-25 year-old age group is on the rise. First, second, third years and postgraduates alike all feel the pressure from their studies and extracurricular activities to succeed and this can easily have the ability to prove to be too much.
According to the Mental Health Foundation in the UK, it is estimated that "one in four people will experience some kind of mental health problem in the course of a year." This statistic coupled with the university environment makes it all the more important for the issue to be realised as a cause for concern.
The calendar (with cheeky and tasteful nudity only) was aimed to increase awareness of this and demonstrate what help is available, not just at the university, but on a wider scale.
There will be 250 calendars being sold at a very reasonable £3 each, with all proceeds going to the charity. They are due to arrive this Friday (9/12/11) and will be sold from one until five in the afternoon, from then until the end of term outside the Furness accommodation.
The footballers have dedicated a lot of time (and pride!) into the production of the calendar and it would be great for people across the university to get behind them, whatever college they are in.
Tom Roberts, Furness' A team captain, stated: "I am very proud with the effort and hard work from the lads for such a good cause. It has been hard work but great fun in putting the months and pictures together. Everyone is a belter in the calendar! Now it is just important that people support the cause for a small fee of £3 and have a good laugh in the process!"
To pre-order your calendar before they all go, contact r.candler1@lancaster.ac.uk with your name and a date suitable to meet him.