Christmas Markets deemed a success
566 total views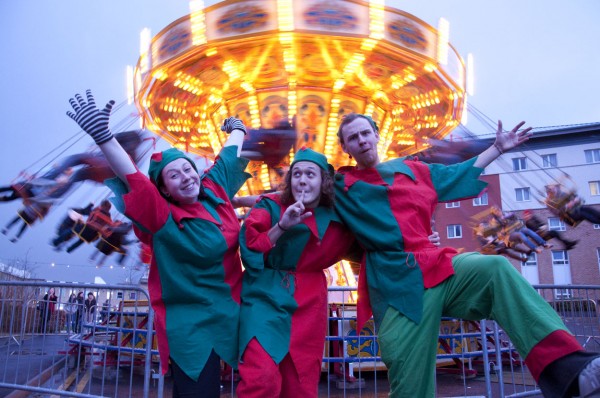 Friday of Week Nine saw Santa make a visit to Lancaster, as Lancaster University's Students Union (LUSU) and students of the university came together to run the Christmas Markets.
The event took place around Fylde College, where the Old Fylde Coffee shop was transformed into Santa's Grotto equipped with real reindeer. Various different vendors came to the event to host their own market stalls, and chair-o-planes in Fylde Quad caused much excitement.
One of the main organisers of the event, Ellie Cootes, activities intern for LUSU, said she thought that overall the event was a great success.
This is the third time an event like this has been held around Christmas at the university and Cootes believes it was "the most successful." In comparison to previous years, she feels the event worked "much better in the area of Fylde, as it creates more of a market environment compared to having it in Alexandra Square."
Many of the societies at Lancaster prepared different acts to contribute to the event, one of the first of which to perform was the Glee Society. Their President, Suzanne Kane, said: "Everyone was really nervous, but it was such a lovely atmosphere. We got the crowd in the festive mood as well and they joined in with our singing and dancing."
LUDanS also performed at the event. Charlotte Hutchings, Publicity Officer for the society, told SCAN that they "were really excited to perform at the Christmas markets and show other students from the university some of the dances that [they] were successful with in the latest competition [they] entered." Even though their performance was held inside due to bad weather, Hutchings said "lots of people came into the bar to watch and everyone seemed to enjoy what [they] did."
LUSU have already begun to think about ways to expand the Christmas Markets. Cootes commented: "We just want to build on the success of this year's event" and believes that it is "now implemented in the events calendar of the university."