Lancaster ladies look for victory
492 total views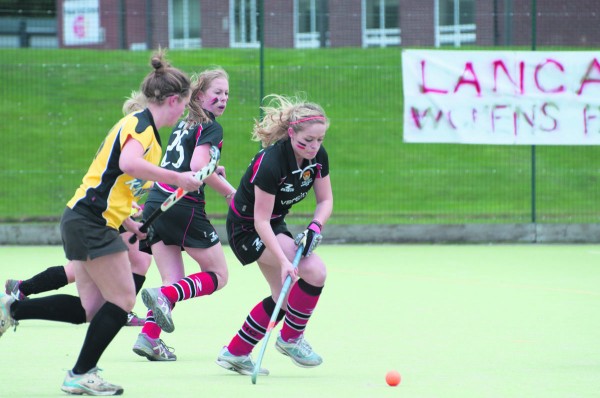 On paper it is clear to see that Lancaster Women's Hockey Firsts have launched themselves into an extremely successful season. They currently lie top of the league in the Lancashire Central Division One, are second to Liverpool in their BUCS league, and undefeated in the Knock-Out Northern Conference Cup.
Their first game of the season, a 2-1 victory against Preston Thirds showed the glimpses of promise the team possessed. The victory paved the way for a stream of successes; eight more wins and only one loss in their division games meaning that they are set for promotion, provided they maintain their high standard.
Captain Ali Caunce commented: "Promotion in the Saturday league is something I would love the team to achieve this season. If we keep playing how we have been then I don't see why we can't go up."
Aside from the Central Division One, the BUCS League is potentially the most difficult test to the team, as President Faye Garland outlines: "In BUCS we face our biggest challenge of beating Liverpool to top the league, they beat us 5-1 last time so it will be a big struggle, but an amazing effort if we can."
The success of the team has been aided by the addition of members of the Men's Hockey team (LUMHC) in training sessions. Garland states: "The boys are brilliant volunteering to coach and their influence is evident in the success of all the teams this year and from the girls' responses."
Nonetheless, current setbacks due to injury could affect their chances. Caunce believes that, "the dynamics of the squad might change a bit." However, she remained unfazed by the change-up and looked to overcome the situation with "tough training sessions."
The team has dramatically improved since this time last year when they were bottom of Lancashire Central Division One and were second to bottom in their BUCS league.
The success of the team can be attributed to both the drive demonstrated by a new training regime and continual passionate input from the squad. The results speak for themselves, and they will certainly be a team to watch to see how things fare in the second half of the season.