As if by magic
481 total views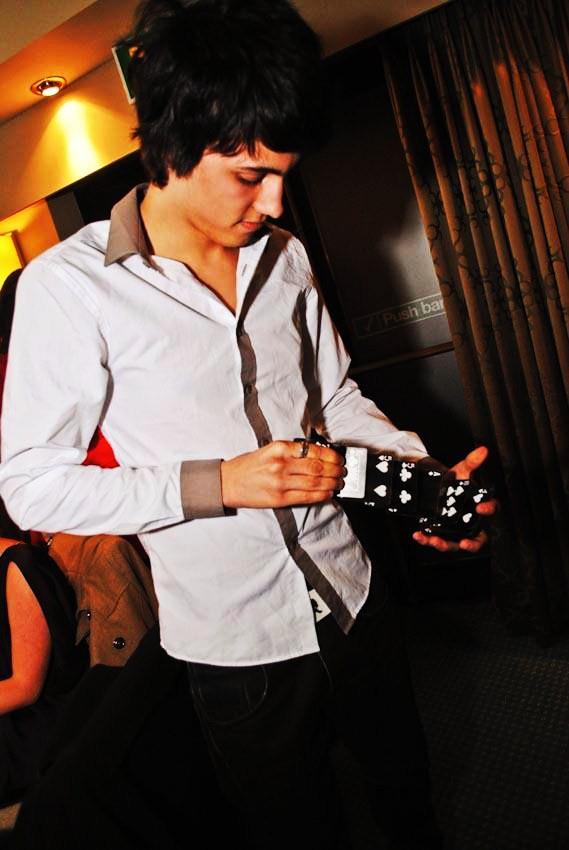 Lancaster University's arty endeavours are encompassed in circles – we have a circle of actors, a circle of musicians, a circle of artists, role-players, game nerds, moviegoers and more. In its circle of magic however, stands one first-year student. He has a name, but he conceals it as well as he conceals his secrets, as all good magicians should. He calls himself 'Switch', after his signature trick, and he is worth some attention.
Switch is worth slightly more attention when one considers that, despite growing up with a Grandfather who shared with him a love of Tommy Cooper, he only began learning and honing the craft of confusion two years ago. He took away a valuable rule in magic from a college friend; "don't learn the tricks, master the cards, the rest will come naturally," and hasn't looked back. From there, he has laid out his own maxim on magic – you don't have to understand it, you just have to enjoy it; and that maxim has yet to be flouted by anyone who may have stumbled across Switch in any college bar, which he enters knowing no-one and leaves known to all.
Switch deserves your attention. Like his street based counterparts; Dynamo and David Blaine (whom he aspires to emulate), Switch avoids standing on stage cracking jokes whilst pulling rabbits out of hats. Rather, he brings to any impromptu performance a deceptively absentminded, subtle wisdom and affability, lulling his spectators into a relaxed conversation – all the better for knocking them sideways when he pulls their cards out of his wallet. The art of subversion is what drives this enigmatic illusionist, whose hardest kick out of magic is the gushing 'oh my GOD!' at the end of it; "I will never get over people's reactions… some people take a while to figure it out, and seeing the cogs turning in people's heads while they think about my tricks is brilliant," as he puts it.
To perfect, some tricks take minutes and some take weeks, but if it all goes wrong – as another of his personal rules decree; "Tricks can and will go wrong, and when they do, simply make it into another trick. Never accept defeat." It is this eagerness for a wide eyed reaction that makes the prospect of Switch reaching a nationwide audience all the more tenable . This is not a rookie seeking polite applause, nor a shivering newbie hoping you will humour him – his dexterity with the deck is far beyond his years.
Switch will exhibit his routines to anyone on campus – give him a minute and he'll take an hour, without rendering you eager to leave. To book Switch, for an occasion or simply for a passing visit, write to switch@switchmagic.co.uk, or follow him on Twitter – @SwitchMagic. If you haven't the drive to do either, then keep 'em peeled – you could be wending your merry way across campus, drinking in a bar, minding your own business. And, as if by magic…