Candidate interview: Ellie Best
796 total views
"I want LUSU to be the best it can be"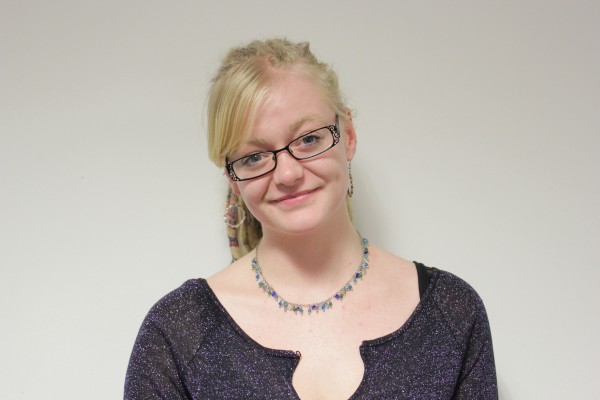 Ellie Best – Pendle College
"I want LUSU to be more accessible to people" Ellie Best told SCAN when asked why she was running for President.
Although a second year, Best has multiple different experiences under her belt. She organised the 'Slut Walk' during her first year, along with the 'Reclaim the Night' march this year, and is in the process of organising 'Lancaster Pride.' She also currently holds the position of Cross Campus Equality, Welfare and Diversity Officer and feels that she has good knowledge in regards to the different groups and structures on campus.
On the topic of next year's £9,000 fees, Best thinks it is "really important to standardise the way departments work." As it stands deadlines and other matters, such as what is viewed as extenuating circumstances, vary amongst departments and she would like to change that. Best also wants "to lobby the university to budget people depending on their department for their hidden course costs." She would also like to publicise these course costs in the University Prospectus so that students know exactly what to expect, along with seeing more provisions for students put in place, such as a University-funded printing budget.
Moving onto the subject of postgraduate representation, Best believes that many postgraduate students do not realise that "LUSU is their union" and thinks "that needs to change" so that they can become "more included in the process." One idea she has in terms of communicating with them is to go through departments rather than colleges, particularly as alot of post-graduates "feel more aligned to their department than the Graduate college."
Many postgraduates also have compulsory obligations to work for a couple of hours per week, Best feels that these contracts are often "ambiguous and vary between departments." She would "like to work to ensure that as far as possible, LUSU covers [these students] and that they are protected by their union."
In terms of accessibility, Best would like to create an online consultation to ensure that any students can have "a say on the issues they feel are important to them." She would also like to see Full Time Officers having their own office hours, along with the current open door policy.
Best views the University as a community, and along with representing students believes that LUSU needs to be thinking about the wider University community as well. She has attended trade union meetings in the past, emphasising her belief that it is "important to support all people at the University."
"I'm not running for my C.V." she said, "I'm running because I want LUSU to be the best it can be and represent the students to the best possible ability that it can."