Candidate interview: Parth Gautam
831 total views
"I want to increase integration and engagement"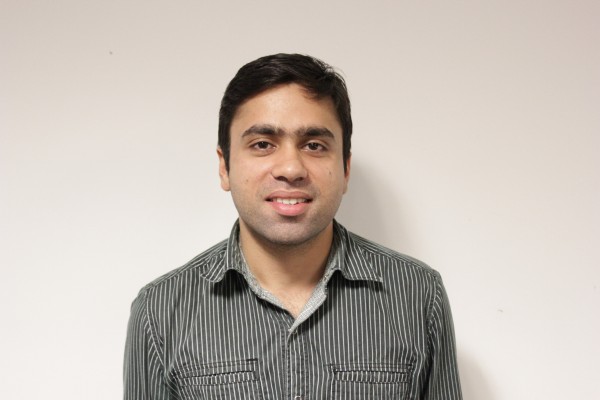 Parth Gautam – Graduate College
Central to Parth Gautam's bid to become Vice President (Events & Democracy) is his experience as an international and postgraduate student. With insight into both these student experiences, Gautam aims to increase integration and engagement across the entire student body.
Currently PGSA Elections representative, Gautam believes that his level of study and experiences as an undergraduate will highly benefit the role, having been involved in student festivals while studying for a four-year management course in India.
"We used to have this annual festival for our college and, usually when I was in my second year, I was given the role for different plays and acts – to set up the timings and organising them," he said. He also added: "In my final year, fourth year, I was given a team of six people who I co-ordinated."
For increasing graduate involvement in events and democracy, Gautam said: "My main motive would be to engage postgraduate students more into LUSU." He continued, "We don't really have the same brand value for Graduate College as compared to other colleges, so I intend to work on that." Gautam also suggested "a few other events" targeted at Graduate College beyond Gradstock and Gradball.
On events, Gautam would rather initially experiment with smaller scale events, feeding into larger events. "Small scale events are extremely important because they will give us an idea of how many people are interested." When questioned as to whether large scale events would be considered as a consequence of student demand, Gautam replied: "We can have large events, but it will take time."
On improving Lancaster's live music scene Gautam was initially unclear. "One of the main measures will relate to more advertisement regarding this," he said. "If I talk about Graduate College, hardly any person [knows] compared to what undergraduates know. There aren't very many people who know, so more advertisement." Gautam had nothing novel to add to this, but suggested further inter-college events and parties, including formal parties.
Regarding the engagement of students with LUSU's democractic processes, Gautam emphasised the importance of a strong team and greater student representation, but was somewhat ambiguous.
Considering ideas for events and democracy, Gautam was keen on "not doing things that are heard of but doing things that are visible to people. Yeah, the [democracy] cow was a good example for that."
As an international student, he identifies the integration of international students with British students as a specific issue he wishes to tackle.
When asked whether his international status would truly make other international students step forward for positions within LUSU, he said "If I talk about this year, I don't think there is anyone in LUSU who is international. We can say it can be a start if I'm elected."