York demolished by eight goal masterclass
567 total views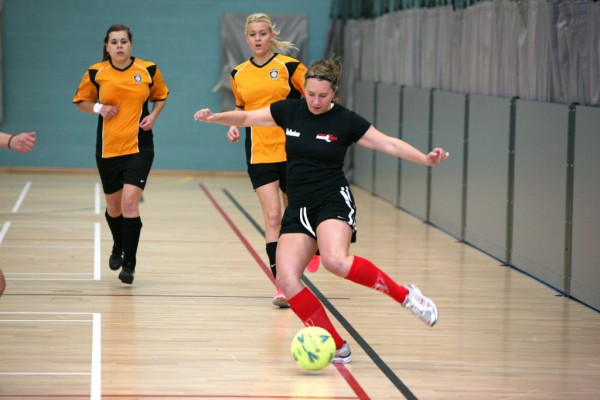 Lancaster 8-0 York
The Lancaster women's 2nds were in a ruthless mood on the Saturday morning of Roses as they set about destroying a lacklustre York side who were left wishing they had never turned up.
The match began at a ferocious pace with Lancaster immediately seizing upon possession and driving towards the York goal at every opportunity. It only took a mere two minutes before the first goal was registered after fluid passing from Lancaster sent Hannah Buck through on goal to finish neatly in the bottom right corner.
First blood had gone to Lancaster, however the girls were merely getting started as less than a minute later Buck was through on goal again, finding herself in a similar position with exactly the same outcome, picking out the all familiar bottom right and making it 2-0.
The York girls barely had time to regroup themselves when the referee's signal for the restart was once again greeted by a flurry of Lancaster pressure. The game was certainly shaping up to be a stereotypical affair of end-to-end five a side football, with chances galore as Lancaster went in search of more.
Neat link up play between Lancaster's Rona Edwards and Katie Bush, displayed exactly the type of one-touch football that the team had been aspiring towards, with the team being duly rewarded minutes later when a passage of great play ended in a long range effort from Thomson finding the far left corner of the net.
At 3-0 and looking strong, the Lancaster girls were utilising the 'role-on role-off' substitution system well, ensuring the players remained fresh and ready when called upon.
York, realising the game was getting away from them, switched in tactics, giving defender Holly Knott the specific role of marking Lancaster's danger player Hannah Buck. Nevertheless, this proved ineffective as minutes later Buck was able to find space before playing a through-ball to Rona Edwards to expertly finish for 4-0.
The Lancaster girls were looking strong and thus far their preparation for the game was paying off well. York on the other hand were still failing to build any sort of consistent momentum, with their efforts on goal coming few and far between, each time either blocked or gathered by an appreciative Lancaster goalkeeper.
Further fluid passing from Lancaster continued to create all sorts of space behind the York back line, as Hannah Buck was able to again make a solid run ending with a fine finish to add another goal to Lancaster's tally.
Standing strong at 5-0, Lancaster were now holding all the cards and were in complete control of the game. York captain Rose Hooks tried her best to raise the morale of her players, yet the damage appeared too much to undo.
Sensing the failing hope of the White Rose, Lancaster went in for the kill with Buck and Edwards stringing passes together before releasing Kayleigh Thomson into space. she kept her nerve and placed a hard shot with pace leaving the York goalkeeper helpless.
As the celebrations subsided, Lancaster took to the offensive once more, capitalising upon the fatigue of York and pressing them deep into their half. Again, Hannah Buck proved to be a defenders nightmare as she lost her marker before beating York's Carys Allsopp and sending a long range effort once again into the York goal.
With the game drawing to a close, 7-0 looked to be the resulting score-line as York maintained to clear any final Lancaster advances. However, with two minutes left to go, Buck cemented her man-of-the-match performance with a last gap finish curling neatly into the top left-hand corner.
The York keeper had picked the ball out of her net for the last time as the referee brought the game to an end, signalling a well-earned 8-0 victory for Lancaster. The girls had given everything they had, and consequently stood exhausted as they exchanged handshakes with the crestfallen York team.
York squad captain Rachael Carpenter admitted she was disappointed with the score-line, but acknowledged the performance by Lancaster saying the girls 'put in a great effort and gave us a good game'.