SCAN Interview: Matt Cardle
572 total views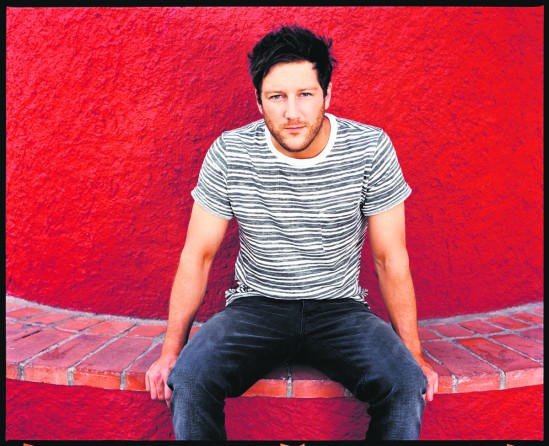 After winning The X Factor in 2010, Matt Cardle has been under the watchful eye of critics everywhere just waiting for him to become another male X Factor winner with a failed career. However, as someone who has dedicated most of his life to becoming a singer/songwriter, Cardle has focused on the successes he has gained and thanked The X Factor for simply opening doors for him. Before kicking off his sell-out UK tour, Cardle took time out to talk to SCAN about his debut album, Letters, Sport Relief and the importance of him maintaining creative control in his career.
Was The X Factor your first attempt to gain a record contract?
No, it was like my 231st attempt. I have been working at this since I was 11. I've been in a band and tried to gain a contract that way. The X Factor just offered me that chance to break into the industry and to play to so many people. And to be honest, I would certainly recommend it to someone else if it is what they really wanted to do. They would have to really want it because it is hard work, but it's so hard to break into the industry these days, and you need to start somewhere.
Can you tell us a bit more about your time on the show? What was your favourite song, and what sort of influence did your mentor, Dannii Minogue, have? Were you aware of how popular you were?
One of my favourites was Nights in White Satin; it is one of my favourite songs and was brilliant to sing. There were quite a lot of songs I had a say in, and even enjoyed singing the ones I didn't pick, actually. Dannii had a lot of input; she was always very encouraging and was always on the phone talking through the song choice and what we were going to do each week. She was very supportive and invaluable, you know. And as for popularity, it was only the first week which I came second in the public vote, which was fantastic. They don't let you know your position whilst you are on the show though. You can only go on public reactions in the papers or on things like Twitter.
Do you believe the show had the right winner last year? Have Little Mix have got what it takes?
Yeah, I think that the girls are really, really great. I think they are great girls and that they will do really well. It's taken a while for all the X-Factor winners to make a name for themselves outside the show, but I think the girls will manage it too.
Your winner's single was When We Collide (a cover of Biffy Clyro's popular Many of Horror), did you choose to do that song yourself?
It was offered to me. Singles like The Climb, which was obviously Joe McElderry' winners single in 2009, are a bit too cheesy so it was great to get the chance to sing a song as great as Many of Horror. It is something a bit different and a song that suits my style more.
You have a joint record contract with Columbia Records and Syco. What could Columbia Records offer you that you wouldn't get from Syco alone?
Syco is a very poppy company. Columbia is a bit rockier, a bit different. I think Columbia suits my style more, because I like to show my rock side in performances and recordings, but obviously Syco is the company you get signed to after The X Factor.
Your début album, Letters, was released last year. How much input did you have into the writing and production of it? And what do you make of its success?
I co-wrote the entire album except for the leading single Run For Your Life which was written for me by Gary Barlow. It was a great chance to make my own music and have my songs and my lyrics on the album. Oh, and the success is absolutely amazing, especially the fact that it's gone platinum. The fact I get to go perform my songs to people, songs that mean something to me, is just great.
Do you feel more comfortable releasing your own material from Letters, such as Starlight and Amazing, than songs written for you?

Yeah, at the end of the day they're my songs, they mean something to me. It is nice to get my writing released. It means more performing songs you have written yourself than something written for you.
Which acts from growing up, and currently recording, are your biggest influences, especially on the making of Letters? Can we expect any collaborations with them in the future?
Influences? Wow, such a long list. Michael Jackson, Paul Weller, David Grey, Peter Gabriel, Pearl Jam. It is a big mix of artists, I couldn't name them all. As for collaborations, I don't know, I'm focusing on releasing my own stuff right now and doing my own thing, If something comes up and gets offered to me I'd love to work with other people. But right now it is about making my mark.
So can we expect to see you put on the yellow trousers and sing Katy Perry again?
Haha! No, absolutely not! I think my yellow trouser days are well and truly over.