Carter Shield preview
460 total views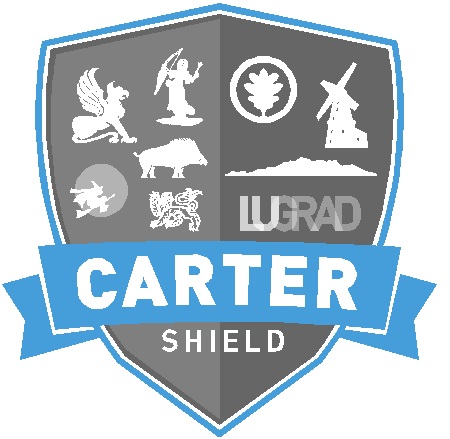 The second term of the Carter Shield begins on Sunday week 12, and promises to carry with it the intensity, rivalry and ambition shown by the competing colleges from last term. The event, handball, which commences in the Sports Hall at 13.00 will see the most tightly contested Carter Shield leagues in recent years resume.
The Carter Shield is a shining example of a LUSU initiative that offers rewards correlating to the amount of effort you put in. For those colleges that have constantly fielded teams, they see themselves at the top of the table whereas colleges that have frequently not managed to field a team see themselves rooted at the foot of the table. The Carter Shield offers an opportunity to meet new people in a relaxed and entertaining environment so it is a great mystery why some colleges struggle to field teams.
CCO for Inter-College Sports, Lexi Lingwood, expressed her delight at the Carter Shield resuming: "I'm really looking forward to Carter Shield this term with competition as fierce as ever and some great sports lined up. It should be an exciting one! A big welcome to the new sports reps and officers, too."
It is no secret that there has been surprise to see Pendle and Bowland lead the table, as many had expected Fylde to continue their dominance of the Shield league. It remains to be seen whether Pendle and Bowland can continue their form, or whether other competing colleges, including Fylde, will be able to challenge for the overall victory.
At the foot of the table, there has been a disappointing showing from Lonsdale and Graduate so far and both colleges will be looking to mount serious challenges this term to chase the pack ahead of them. Cartmel, Grizedale and Furness are deceptively close to Fylde in 3rd place, so there could be a very intriguing and exciting fight for a podium position between the four colleges.
CCO for Inter-College Sports Catriona Hay had an interesting philosophy about the upcoming term: "The Carter Shield events in the new year are sure to be exciting this term. With Pendle at the top of the table, Fylde will be attempting to pull out all the stops as last year's winners. But I think beyond that, pride will be up for grabs. Many of the colleges also use Carter Shield as a warm up event to prepare themselves and scope out the competition for Legends, Patriots or Founders. It's definitely going to be an interesting term!"
The first event, handball, endorses the Carter Shield's reputation as being an opportunity for any college member to try their hand at unusual sports and activities. Beyond that, week 14 will see indoor ultimate frisbee, followed by men's and women's basketball in week 16, and volleyball in week 18. The diversity of sports on offer makes the league unpredictable as to which college will top the table by the end of this term, with the Summer term Carter Shield events comprising rounders, tag rugby and a sports day themed event, including tug of war.
TABLE
| Position | College | Points |
| --- | --- | --- |
| 1st | Pendle | 33.0 |
| 2nd | Bowland | 32.0 |
| 3rd | Fylde | 28.0 |
| 4th | Cartmel | 27.0 |
| 5th | Furness | 23.0 |
| 6th | Grizedale | 19.0 |
| 7th | County | 18.0 |
| 8th | Lonsdale | 3.0 |
| 8th | Graduate | 3.0 |
TABLE
Handball: week 12
Indoor Frisbee: week 14
Men's & Women's Basketball: week 16
Volleyball: week 18