NHS changes could lead to A&E closure
685 total views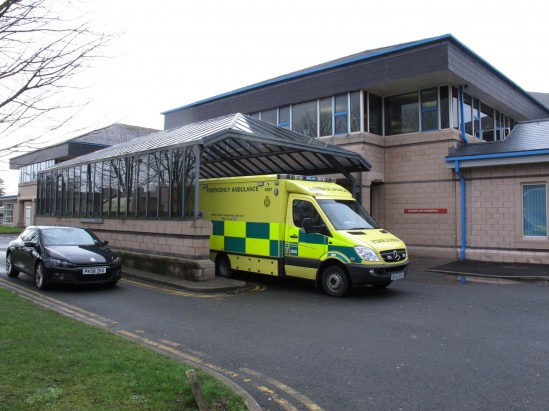 A number of possible changes to healthcare services in the area are being discussed by the University Hospitals of Morecambe Bay NHS Foundation Trust (UHMBT).
The Trust claims that they hope to "work together to develop a new clinical strategy across the district council areas of Lancaster, South Lakeland and Barrow". Since it was given its official title in 2010, the Trust has strived to provide excellent health care for the people of its districts, whilst operating from three different sites: Royal Lancaster Infirmary, Furness General Hospital in Barrow and Westmorland General Hospital in Kendal. In addition to this, the Trust also runs Queen Victoria Hospital in Morecambe and Ulverston Community Health Centre.
A "new clinical strategy" could include the closure of A&E and Intensive Care units at the Royal Lancaster Infirmary. The Trust defended itself by stating that "absolutely no decisions about how services may change or be developed have been made", and that any future decisions would be based on "what people want and value most", particularly as the Royal Lancaster Infirmary currently treats around 50,000 patients a year. The Trust pridse itself on understanding patients' needs and focusing on the importance of their well-being, and according to the Lancaster Guardian, the trust plans to hold a "large scale public consultation", in order to discuss any changes that they wish to make to health services.
The proposed changes are viewed by some as an attempt to save money in the current economic climate; a news release issued by the Trust quotes Dr Hugh Reeve, a GP in South Cumbria, as saying that "the NHS is increasingly facing new and increased demands for resources everyday […] Our population is getting older and as a result they are more reliant on health services". Reeve further argues, "We only have one pot of money and over the next few years this is not going to get any bigger […] We need to ensure that hospital and community health services work in a really joined-up way to deliver high quality and safe care".
However, there are inevitable drawbacks, one of which would be the possible closure of vital units in Lancaster. Although changes are still in the discussion stages, Rosalia O'Reilly, Lancster University Students' Union (LUSU) Vice President (Equality, Welfare and Diversity), stated that "now is the time to voice how detrimental the closure of these essential services would be for our students and local community." She argues that closure of A&E would "increase the time it takes to get people the emergency treatment they require", if these services were relocated in Morecambe – although currently the Morecambe hospital is only a small outpatient service – it could take over half an hour to get through the city during rush hour, and traffic alone could be a severe health risk for those in desperate need of care. However, Jackie Daniel, Chief Executive of the Trust, stated in a letter to stakeholders, provided by Louise Fleming of UHMBT, emphasises that "we fully understand the passion that local people have towards their health services and we share this passion… after all, these are also hospitals that treat our staff and families".
Dr Alex Gaw, Chair of the NHS Lancaster North Clinical Commissioning Group is also quoted in the letter as stating that his group is "pleased that this essential piece of work is taking place", as it is a "fantastic opportunity for patients to influence decisions on healthcare for themselves and their family".
The process of discussing changes will include, according to the Trust, "a widespread survey of residents living across south Cumbria and north Lancashire", various workshop events inviting members of the public to reflect on their experiences of their local health services, how the resources are used and how the public would like to prioritise them", as well as "face-to-face market research with people" to review "specific positive and negative experiences of NHS services to see how these experiences can help shape a new system". The Trust claims to be working closely with the public, healthcare staff and local Clinical Commissioning Groups in order to ensure that the services it provides are "safe, offer good standards of care, and are sustainable well into the future".
However, the Trust is yet to reveal where exactly it plans to make cuts. Daniel assures the public that "no plans have been developed to reduce, drastically or otherwise, services at the Royal Lancaster Infirmary, or any other hospital as part of this review".
For those wishing to provide feedback, the Lancaster Guardians claims "it is expected that a large scale formal consultation process looking at the options subsequently developed will then take place in summer/autumn 2013". The Trust encourages the public to share their views on the matter. SCAN will keep you updated on this story as it develops and as more information becomes available.