LUSU FTO Elections 2013
708 total views
The concept of the SCAN in-depth interview for each position in the Full Time Officer elections has become something of a tradition now, ever since it was first attempted in 2008.
Why do we do it? We aim to hold the people who want to represent you to account. We want them to think long and hard about just why they are running and exactly what they aim to achieve for the student population and for themselves. We are not afraid to ask the tough questions and challenge these candidates to justify why they deserve your vote.
And let us be in no doubt that your vote is important. The idea that the elected officers are of no relevance to the general student population is a fallacy. They will represent your interests at the highest policy making bodies of the University in the face of cuts to modules, changes to bars, and inflation-busting rent increases
You need to ensure the correct people are voted into these positions, who are able to provide the voice of the students and produce results. It is our job as Lancaster's student newspaper to help you make an informed decision. Hope fully we have gone some way to achieving this.
Every candidate for each position has been interviewed under the same conditions in order to ensure fairness. SCAN is not here to provide candidates with a platform on which to spout their Utopian rhetoric. It is here to challenge, be critical, and get to the heart of the issue. We have asked them searching questions; why, exactly, are they running? What does this candidate offer that no others do? Why is this "experience" they talk so freely about actually relevant to students? Slogans and hollow promises are not enough. Candidates need to stand up to scrutiny.
Now it is over to you. On the following pages, you will find interviews with every candidate. Hopefully, they will help you make an informed decision.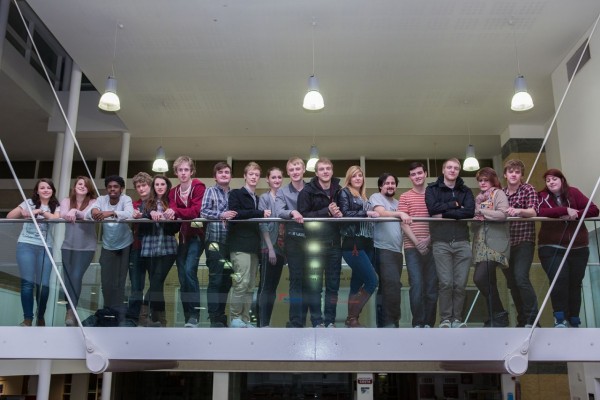 Candidate Interviews
There are 20 candidates standing in the LUSU Full Time Officer elections. You will see them out and about over the next two weeks. You may get invited to a Facebook page or two. But do you really know why they're running? Why they think they're the best candidate? SCAN sat down with each candidate and discussed the hot topics that will affect their potential year in office.
---
LUSU President
[clearfloat]
Vice President (Education)
[clearfloat]
Vice President (Activities)
[clearfloat]
Vice President (Welfare & Community)
[clearfloat]
Vice President (Union Development)
[clearfloat]
Vice President (Campaigns & Communications)
[clearfloat]
---
Election Review
Coming soon
Election Results
Coming soon
Live coverage from the FTO Election Candidates' Speeches on Sunday 3rd March
[clearfloat]
---
[clearfloat]