Valentine's Lingerie
1,440 total views
I have something to confess. I am a lingerieaholic. It's true. I had to put myself on a January underwear ban because I couldn't stop buying it. I won't lie, I'm a little proud of my extensive underwear collection. There's nothing quite like wearing matching underwear – if you feel good underneath, you'll feel good all over! So, I'm here to impart upon you my vast lingerie knowledge, ready for the Valentine's season.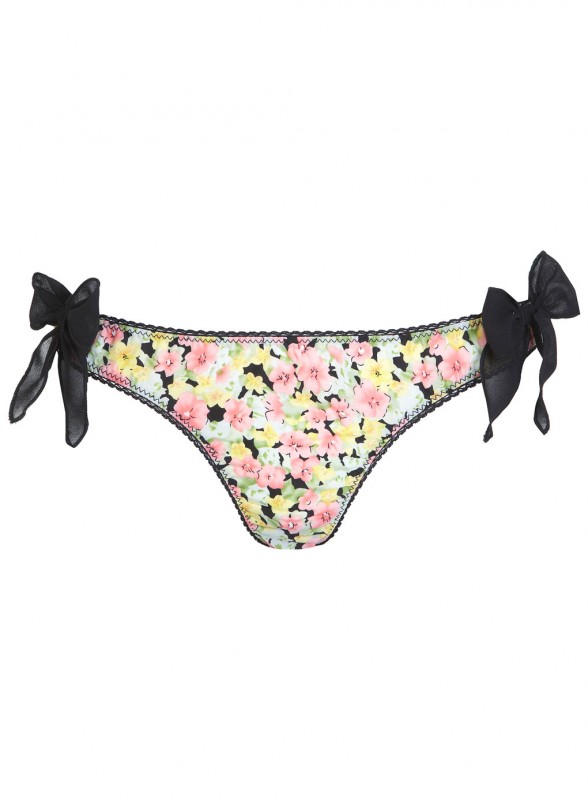 Looking for something cute? Miss Selfridge has your back with a variety of adorable briefs and thongs for £4.50 each. I personally love the little ribbon details and the lace ones, although they do update the selection quite often and you can get some great deals. I managed to get 5 for £10 in the January sales, which was really exciting! The only drawback is you can't get matching bras…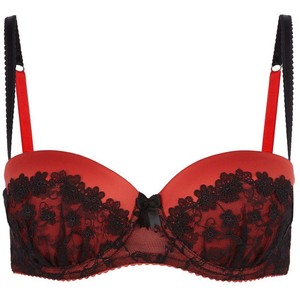 If you want a purse-friendly bra and pants set, New Look is one of the best places to try. I especially like the Kelly Brook range, which is available for the more busty amongst us too! This red and black bra and thong duo is perfect for a steamy Valentines evening (or just for when you want to feel a bit naughty underneath), and comes in at a comfortable £16.99 for the bra and £7.99 for the thong.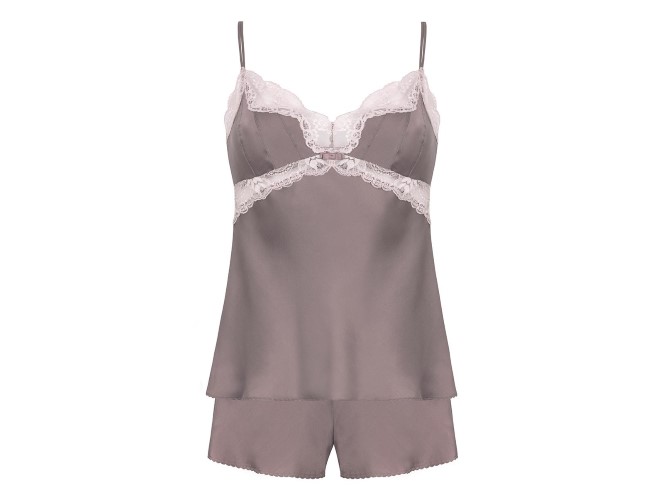 Don't forget, there's always your gran's favourite, M&S. Not only do they do nice sizing (very important!) but they also have some gorgeous collections, including Rosie Huntington-Whiteley's range. I've been eyeing up this set of fancy silk pyjamas for two months now, at an almost affordable price of £35 for the camisole and £19.50 for the shorts. It comes in different colours too!
If money is no object, and believe me, I wish it wasn't, you can't get more glamourous than Agent Provocateur. I have browsed this website countless times wishing I could afford it. Alas, not on a student budget, but if by some chance you win the lottery this week you can get some lovely basques and corsets from around £95-£400. These two are my favourites! (option one, option two)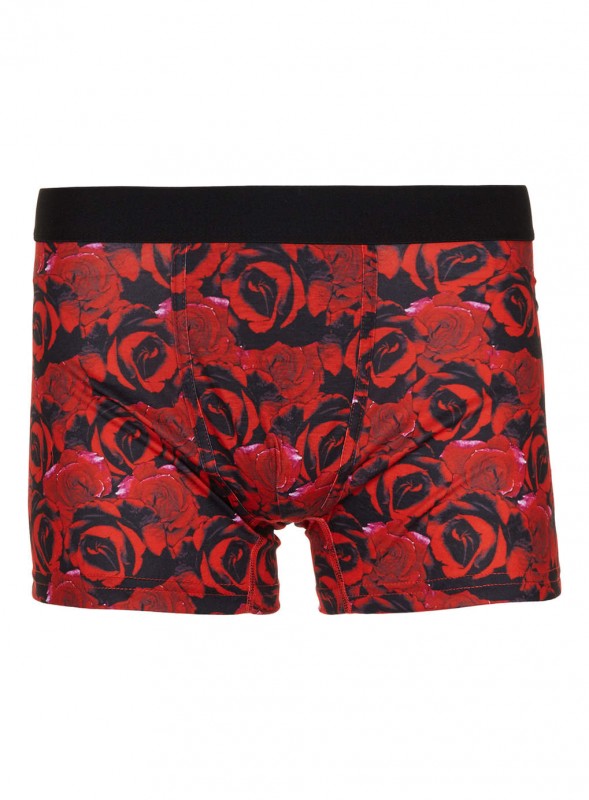 If you're looking for some special Valentine's underwear for the man in your life, Topshop has some themed pairs at £7 each or £12 for two pairs, while ASOS has a selection at £6 each. If that's a bit too corny for you, you can also get some designer branded pants (Calvin Klein and Diesel anyone?) from £35 for three pairs from ASOS. (ASOS 1, ASOS 2)
The most important thing is that you feel comfortable – so sizing is key here.  If you're buying online, make sure you're fully aware of the returns policy because sometimes it's a bit iffy with lingerie, so always check! If you're buying in a shop, it's vital that you go and try it on then you'll know for sure whether you like it and if it fits you.
Buying underwear for your significant other? Then find out the size. Bra sizing is very important and varies wildly from shop to shop, and if you get it wrong it's never going to be worn, so ask.
Most of all, good luck! Pants are my passion and I love to see others start their own underwear obsession, so I hope you enjoy finding a set of lingerie that you love.