Lifestyle of Lancaster: 50th anniversary special
583 total views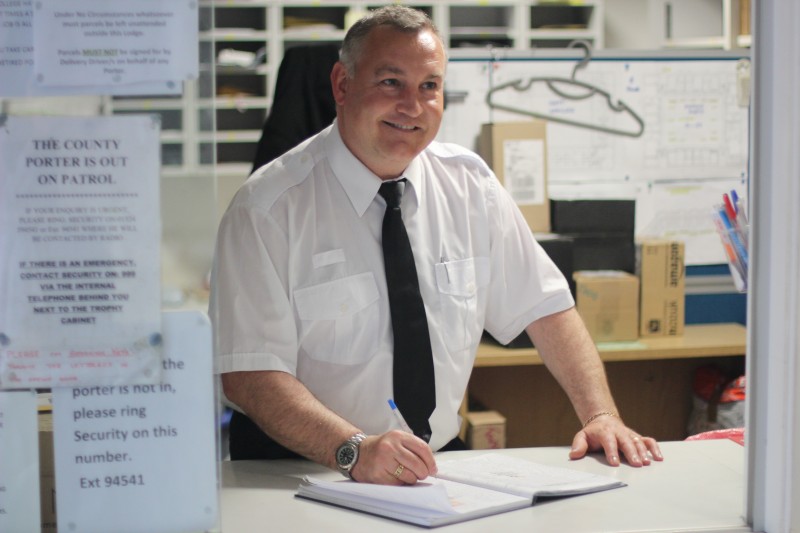 Lee Parry – Facility Security for County College, 10 years.
The thing I enjoy most working here is conversing with students from diverse cultures and learning about their day to day life.
There's been a few weird parcels in the past. Students have been delivered washing machines and bikes. That's all I can think of at the moment. Oh wait- and a sword from America. It was a weapon, so I had no choice but to confiscate it. Not a fake one, a proper massive sword for a collection. Actually, I'm pretty sure they're illegal to import now. I mean, it was sharp enough to do some serious damage.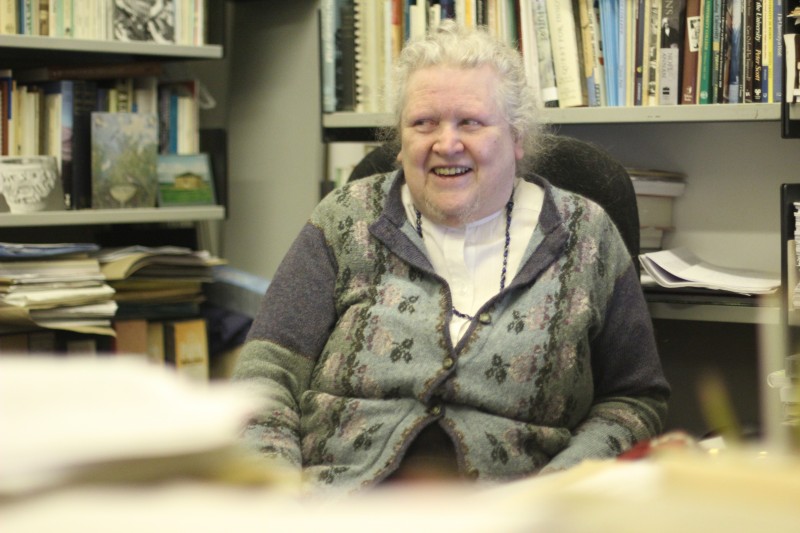 Marion McClintock MBE – Honorary University  Archivist and Honorary Fellow, 46 years.
I've been working since before your parents were born, I imagine. It must feel strange to think about that, yes? The main thing that has changed is the size of the institution. When I first began working here, Lancaster University was only a small cluster of buildings. County College and the Chaplaincy Centre were just being built. I remember that the students had to walk on boards in their Wellington boots because it was so muddy.
It's immensely rewarding to see individual students transform dramatically throughout the years. I've developed close bonds with many, and it's absolutely fascinating to see how they grow in confidence. And it's the same with members of staff; I've known some to arrive relatively early in their careers and become successful and senior members of their departments. This university is all about growth and realising potential. It's about the next set of opportunities.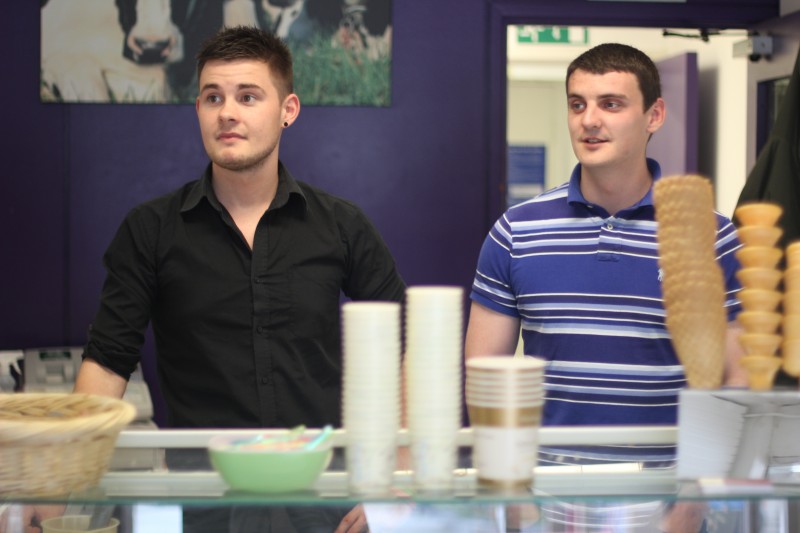 Phil Walling, 3 years. David Hargreaves, 1 day. Staff at Walling's Ice Cream Shop.
Phil: My favourite thing about Lancaster is the people, without a doubt. You get so many different characters all with a different opinion on life. It's great putting smiles on their faces. I love making peoples' day. The most popular flavour among students is blue banana. There's no particular reason why it's blue, it's just something a bit different to quirk it up.
David: It's been a very good first day.
Phil: Do I still like ice cream? Nah, I'm sick to death of ice cream. I don't touch the stuff. It's poison.
David: Well, that's not exactly great for sales.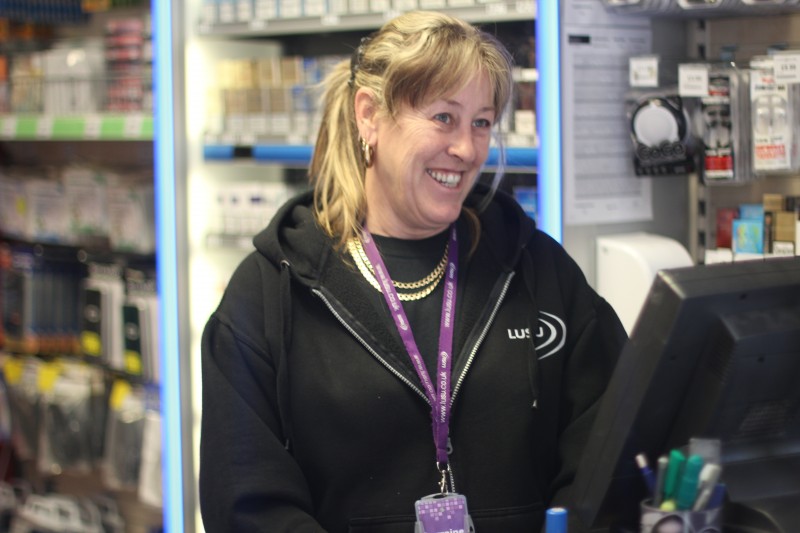 Lorraine Thornton- Senior Retail Assistant at LUSU Shops, 8 years.
My favourite thing about working here is that there's so many different people, and I love to get on with everyone. You get your favourites, you know, and it can be very hard to say goodbye. The best way I can describe Lancaster University is that it feels like a little town on campus.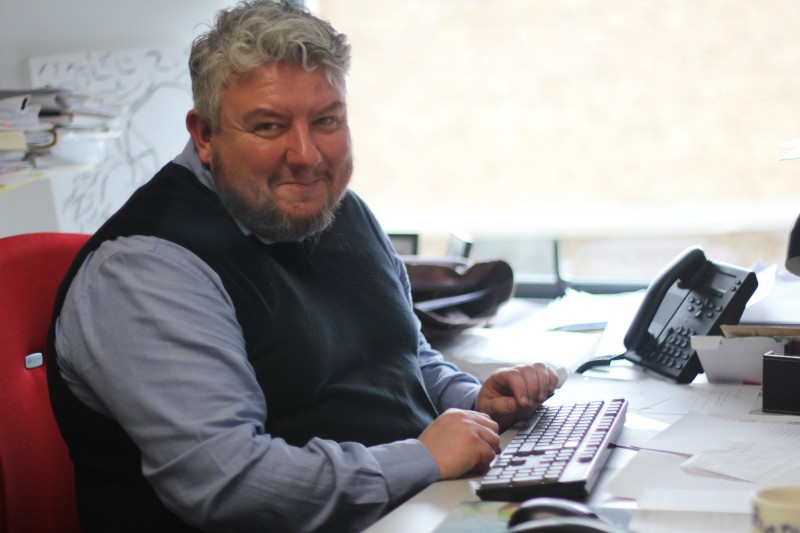 Dr Brian Baker – English Literature  Lecturer, 8 years.
One seminar that sticks out in particular occurred on my birthday when a group of students were kind enough to bring in a cake. I think I'd mentioned it in passing. It was a complete surprise for me.
As well as lecturing, I do a lot of admin. But it's building up a bond with the students that I really enjoy. Some students change dramatically; something inside them just seems to switch on and they become more passionate about their work. I mean, one student in particular began his course with dreads, he didn't turn up to many lectures, you know, just didn't seem to care too much. Well, he went on to do an MA and now he's just finished his PhD.