H&M S/S 15 Collection Features Karmen Pedaru
548 total views
Supermodel Karmen Pedaru is the new face of H&M's spring summer collection of 2015. Karmen Pedaru is posing for the womenswear lookbook session, captured in a radiant studio calling upon the first spring days. If only the spring was days away!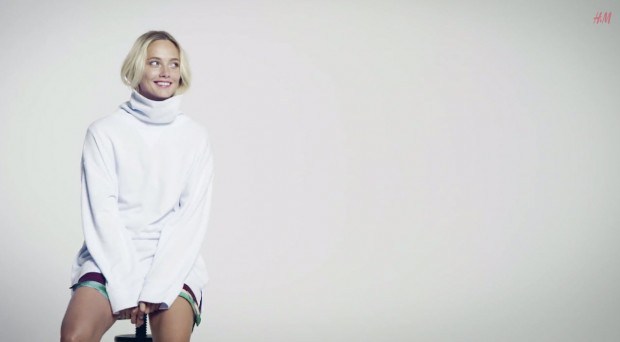 Breaking news Lancaster ladies: H&M takes inspiration from us! This collection is made for the ultimate cool girl. As H&M puts it, "she's in a holiday mood and takes inspiration from the glamorous and laid-back life of Miami and Palm Springs". Pajama inspired bottoms, cool prints as well as sportswear accents are the key looks of the new season. Light pieces with floral and graphic prints represent the season's sentiment. The Swedish ultimate fashion brand is ready to soak up the sun and we are right there with them!
The new collection takes us back to a retrospective of the golden or better say colour-drenched American 70s. Back to L.A. and Miami of that time. How fab and exciting does that sound?  When I try to empathise with that time, I always imagine that there was nothing better than a Long Island Ice tea. And just as awesome and intense as our imagination of these times is the brand new collection of H&M. Very oldie and very Goldie.