Unearthed: Fine Art Degree Showcase – Artist Previews #3
649 total views
Sarah McIntosh – Mixed Media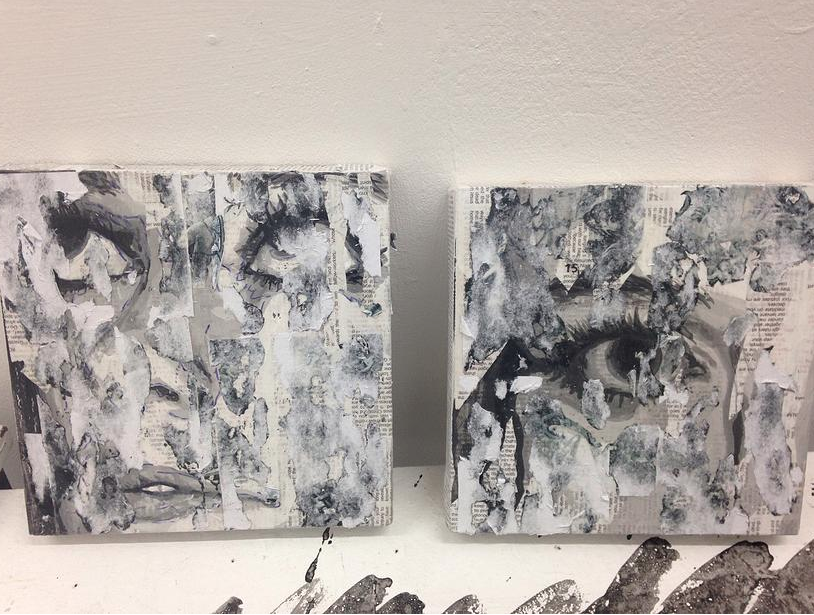 "As a Creative Arts student, studio practice is one of my many streams of expression, along with theatre practice, design, dance and singing. Therefore my visual practice is influenced by a range of mediums, including other artists. My inspiration and passion comes from a deep personal belief in a God given gifting and purpose in life." In Sarah McIntosh's paintings, she likes to experiment with collage techniques along with layers of acrylic and spray paint. She takes influence from urban environments particularly with decaying posters and intricate layers of street art. McIntosh's faith has been a major influence in her studio practice over the past few years as she looks to challenge our perceptions of figures and ideas known from the Bible. She has worked through theological issues of faith in her work and hopes to represent these in a diverse and liberating way. Originally from Northern Ireland, McIntosh is excited to return home equipped and enriched with the experiences she has gained at Lancaster University. She only hopes for more of this from the rich creative culture of Belfast where McIntosh hopes to continue her practice.
Catriona McVeigh – Textiles & Embroidery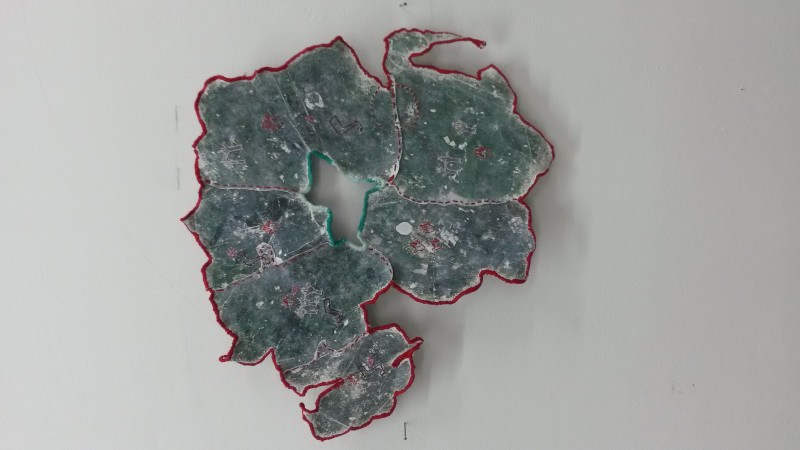 Catriona McVeigh uses textiles and embroidery to explore the theme of women in war and conflict areas. "The world wars enabled women to work for the first time; taking on the roles of men. However, we still live in a male dominated world where, due to power and greed amongst other things, male leaders cause war." McVeigh looks to explore how women suffer all over the world at the hands of men. "I myself am from Northern Ireland, a country of conflict that has always been ruled by male leaders and politicians." Through her work, McVeigh wants to explore a female version of war and conflict, presenting it in a non-glorified manner and looking at victims and the destruction it causes to those who have no control over it.
Thomas Nelson – Painting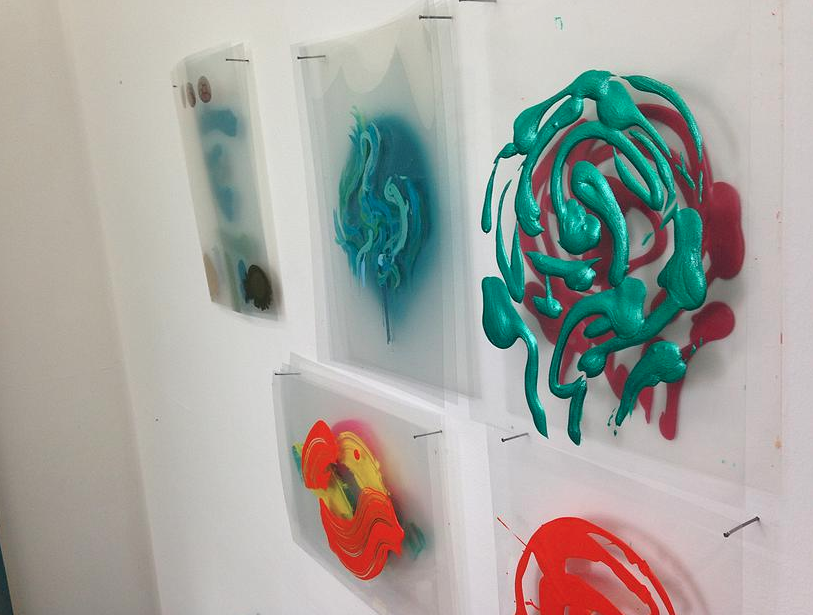 "Art is my life. Through visual practice [of painting], to singing and acting; my persona enables me to find new innovative ideas and bring them to life. I find inspirations from my environment, culture and also other artists, to present a creative outcome." This can be summed up by Thomas Nelson's personal statement which he lives his life by of "Created by The Creator to be Creative." Nelson considers himself an urban painter; particularly interested in abstract shapes, energetic colour and movement within his work. All of which denotes an abstract expressionist style of painting, a movement which he is heavily influenced by. Nelson applies these aspects in all disciplines across his life. Born in Birmingham, Nelson comes from a vastly diverse, multicultural city where there is a great emphasis on unity and appreciation of divergence. "My experience at Lancaster University therefore has been quite unique." As a "city boy" with a charismatic, ethnic background, Nelson has been able to provide another dimension to the Fine Art course, while also embracing the close and personal aspect that the degree offers, which he confesses has really shaped his character. "Through tutorials to collaborating in teams, and most importantly studio practice, I have developed my beliefs and approaches to art (and life) to formulate an energetic and colourful style of art."
Sarah Ostrick Sanchez – Sculpture & Installation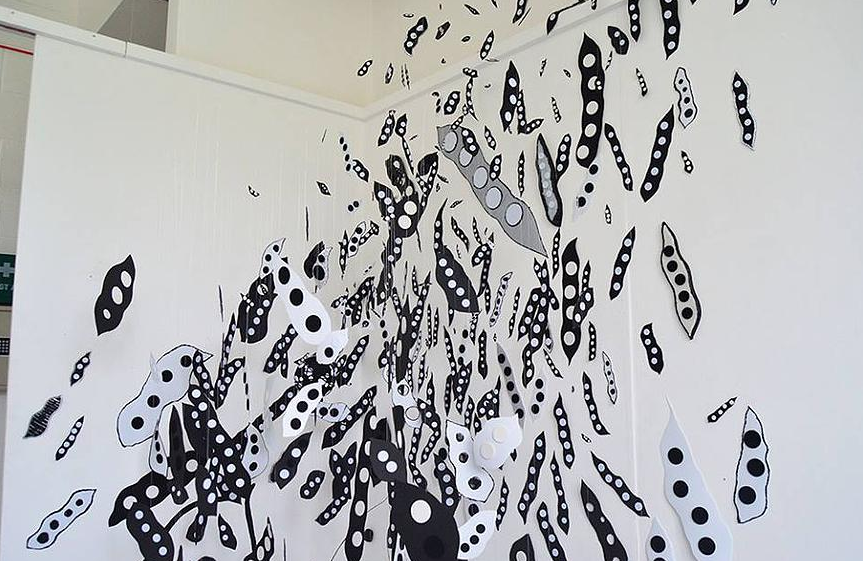 Sarah Ostrick Sanchez is drawn to the intricate detail and pattern of natural formations and micro-architecture within the aesthetics of nature. Driven by the shapes and textures she creates tactile and abstract representations of imaginative growths and species. Sanchez uses ordinary materials in unpredictable ways, finding unusual applications for them and transforming their original formal character into enticing sculptural compositions. Her sculptures balance the minimalistic and therapeutic, found in their monochrome nature and rounded form, with a baroque form of expression in terms of their repetitiveness and abundance. Sanchez creates scenes that are playfully inviting, yet simultaneously evoke an intimate narrative for the viewer to unfold.
Pamela Passi – Sculpture & Installation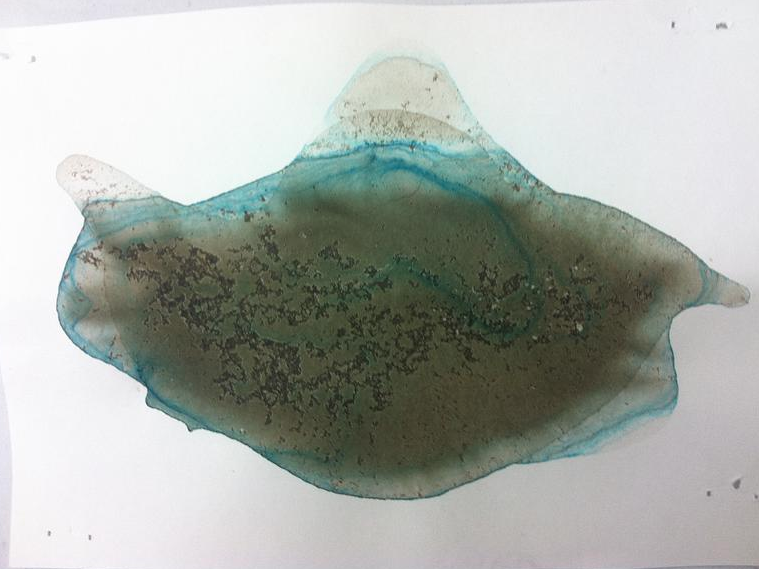 After a recent shift from painting to sculpture and installation, Pamela Passi is interested in the questionable relationship between time and art. How does art rely on and exist in time, how it is understood? Who really cares about time, why is it important? Or is it even important? These are the themes that are currently influencing and evolving Passi's thoughts about art along with artists such as Tara Donovan; who interacts very closely with masses of everyday objects over a long period of time to create enormous sculptural installations. "In my latest multi-media installation, I have explored the characteristics of chiffon, fishing wire, ice cubes and paper." Passi is now looking further into how she can push and refine her questioning to make these sorts of questions crop up in the minds of her audience.
Sophie Pennington – Drawing & Sculpture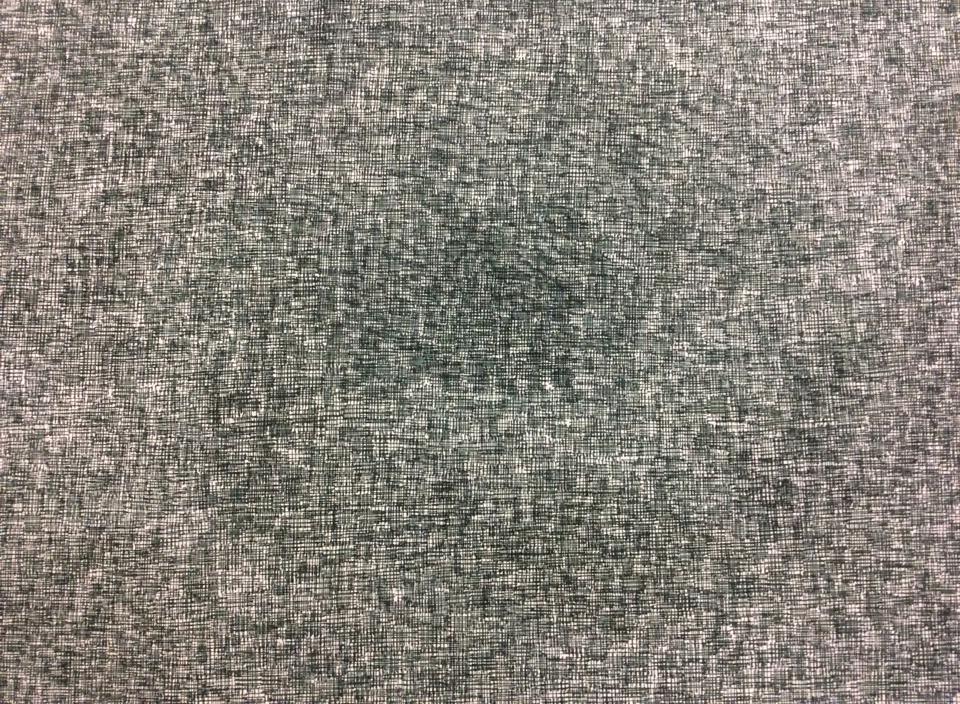 Sophie Pennington's artistic practice over the last couple of years has ultimately focused on space and how certain spaces which we may not notice can be filled. With an ongoing interest in repetition and the motion embedded within the process, Pennington began to obsessively question and challenge the nature of space. "By 'space', I am referring to; depths, voids or expanses, ranging from a blank sheet of paper to the surrounding empty space we are outlined by." Pennington therefore began to question the significance of insignificance. Particularly through gestural mark-making processes where she repeatedly multiply a sole object; her practice explores the relationship between space and time by questioning the unseen temporalities, possibilities and boundaries. "My work over recent months has portrayed this relationship by repeating one specific iconic symbol of time; whether it be an object, mark, or a gesture to both overwhelm and enhance the space I am working within, but also confront the audience in an intense and inquisitive manner."
Christina Quine – Photography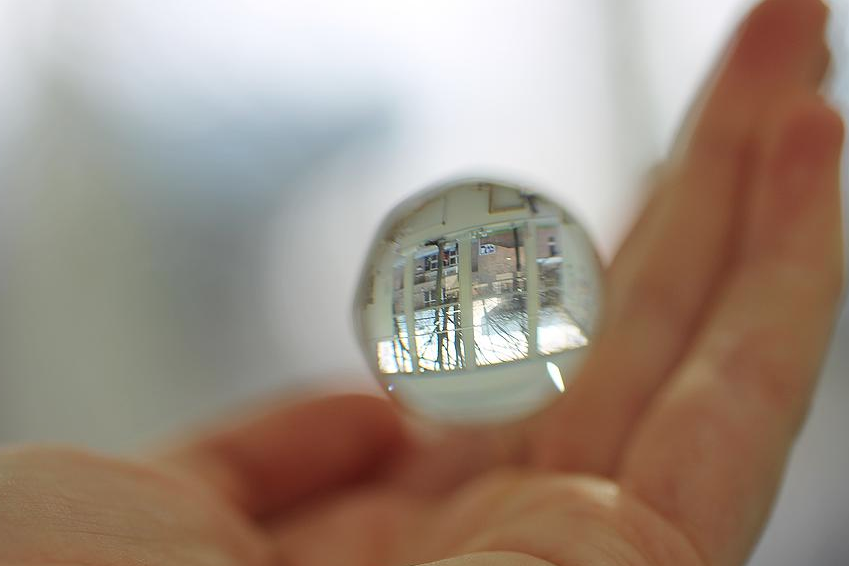 "My artistic practice was initially drawing. I progressed to photography in my second year when someone pointed out that they really liked my photos just as they were, instead of trying to draw from them." Christina Quine then experimented with photography further and found that she could be more expressive and creative using this medium than she was with drawings. The primary focus in Quine's photography is that she does not post edit or digitally manipulate the photos. She likes to challenge herself in finding ways to take images that make the viewer question what it is, or how the picture was taken. Quine's work has so far explored macro photography, water and fluids, migraines from personal experience, and perception.
Amelia Roberts – Animation & Installation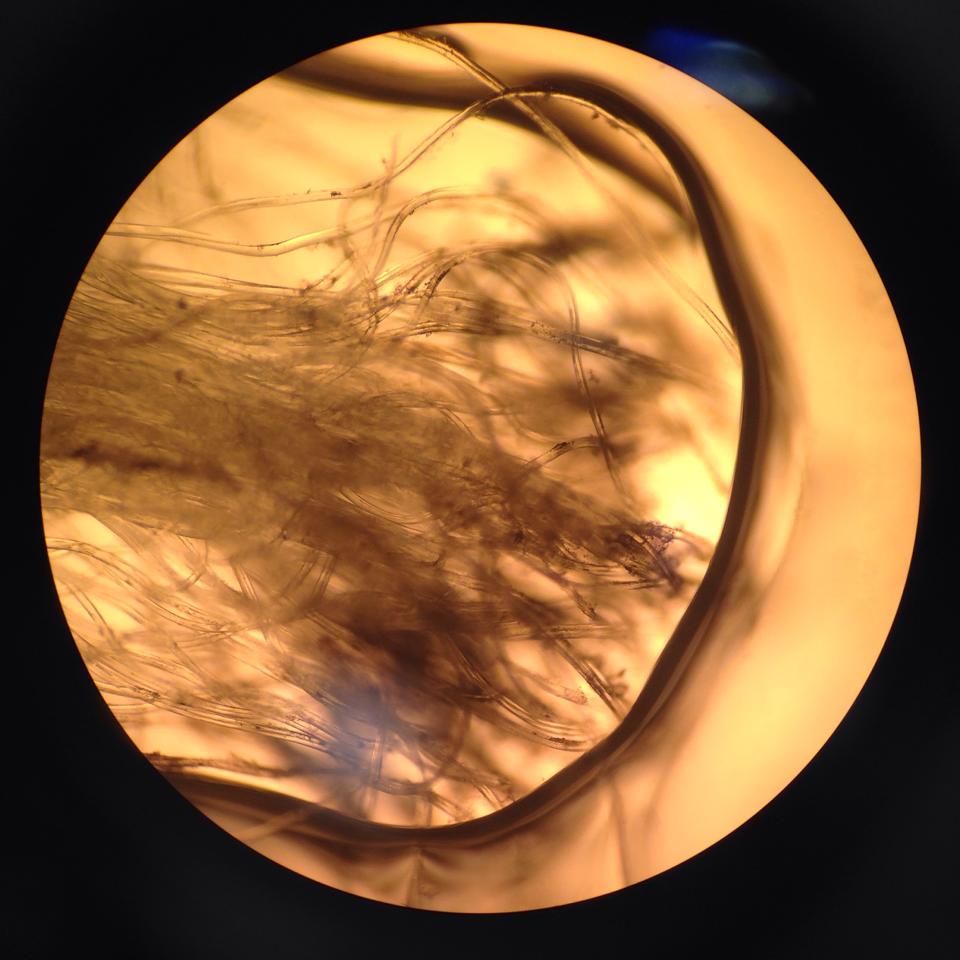 Amelia's practice explores the transmission of infectious disease, creating stop-motion animations by combining 2D and 3D sculptural forms. These are developed in her studio, having her space as a metaphor for the body; exploiting the weaknesses around her space to act as the source of infection. Central to her practice is the thought of making the viewer become aware of their own body, and how everyone is susceptible to catching unpleasant diseases. She aims to capture this by creating an installation environment, projecting animations and enclosing the audience in an uncomfortable space. Roberts' animations are merged with original audio thus enhancing the awareness of the viewer's own body. A fundamental idea to her work is the thought of how diseases can take over and control one's body, so she uses multiple projections to portray this. She is currently working with the medical department of Lancaster University in order to grasp a better understanding of the science behind her ideas.
Molly Vaughan-Wallis – Sculpture
While studying Fine Art at university, Molly Vaughan-Wallis has constantly changed her mind about what she's doing and confesses it's something which probably frustrates the tutors. However, in her final year she has come across something which she simply cannot get enough of; nature. "I have had an attachment to the outdoors since I was a child, something which has strongly come across in my art work throughout college and university." Over the past year, Vaughan-Wallis has become engrossed with structures and patterns in nature, the geometrical elements and the organic. She is currently looking into bio-art and experimenting with the process of growth and time, the main focus being on hand growing sheets of bacterial cellulose and discovering the shapes, patterns and structures it can produce. "I love the sense of risk it brings, having to leave it to develop itself with the potential of going completely pear-shaped." Vaughan-Wallis is moving away from the sculptural side of the work and focusing more on the process which goes into its creation. Although it should still be an interesting object, Vaughan-Wallis believes it is to be "simple, delicate and not taken away from its organic state."