Barbie's Beauty Makeover
1,114 total views
Since her debut in 1959, Barbie has proved to be a role model and fashion icon for young girls and women around the world. And while it is debated if this inspiration has a positive or negative influence, Barbie has had a fashion makeover for Paris Fashion Week S/S16 courtesy of make up artist Pat McGrath.
To mark the final city in what is widely considered fashion month by the fash pack, McGrath and Barbie have teamed up to create four unique and very different beauty looks for one of the most famous female fictional characters. The dolls have been unveiled on Instagram (@BarbieStyle) and have proved Barbie's style credentials are in fact well deserved.
The first headshot is a glamorous evening look. In the image, Barbie has donned a Swarovski gold crystal mask complemented by a plum lip. Dark lipstick hues are very in for A/W 15 and it looks like they'll be staying through to next season, so invest now in a lipstick or lip stain in the mulberry shade!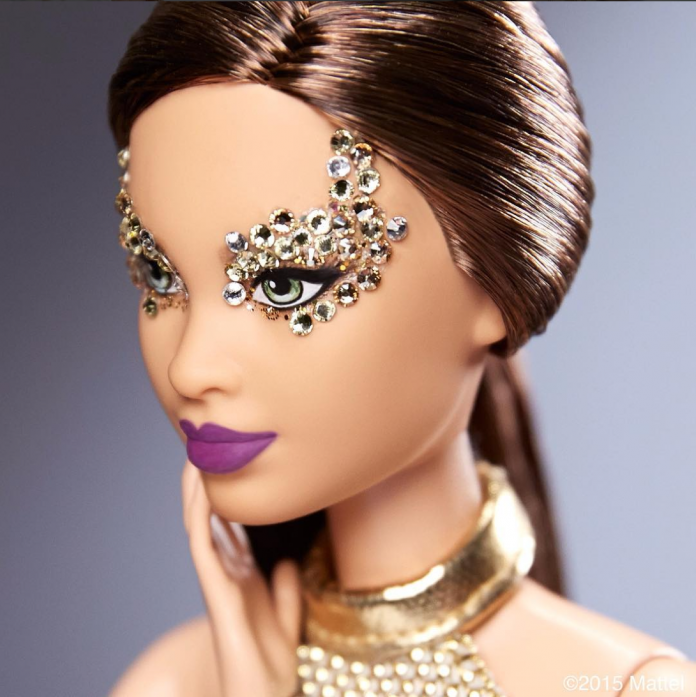 The next look Pat McGrath styled is a more intense look. Barbie's gothic makeover features bold brows, no doubt inspired by Cara Delevingne, and heavy eyeliner with extensive flicks Cleopatra would envy! Glitter lips and a septum piercing complete the transformation. Though the Instagram is cropped to focus on the make up, a glimpse can be seen of a black leather dress with white lace detailing. This Barbie's look is for the fierce!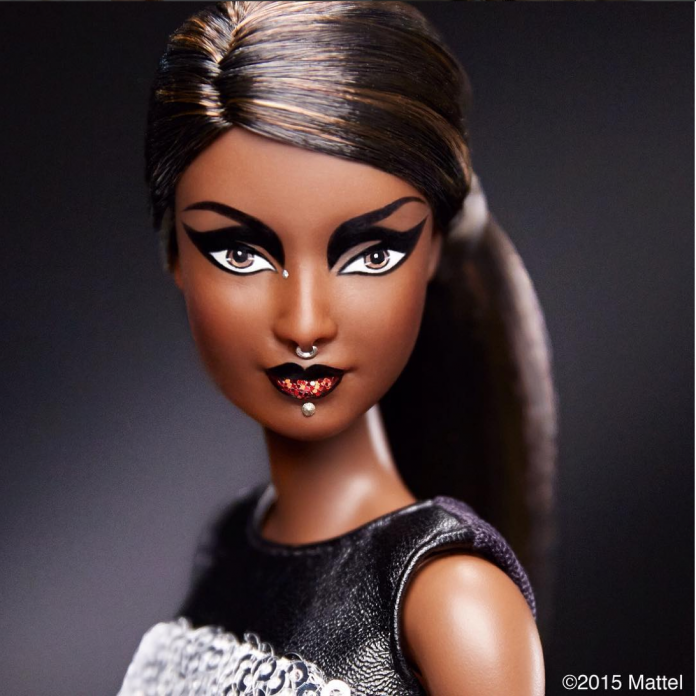 Pat McGrath went all out again for the third makeover. With primary colours and a blonde platinum do, this bold style is very different for Barbie. Bright blue eye shadow extends above the eyebrow and yellow eye shadow provides an accent, with red lips to finish the look. This colour block face paint and undercut is definitely a directional look.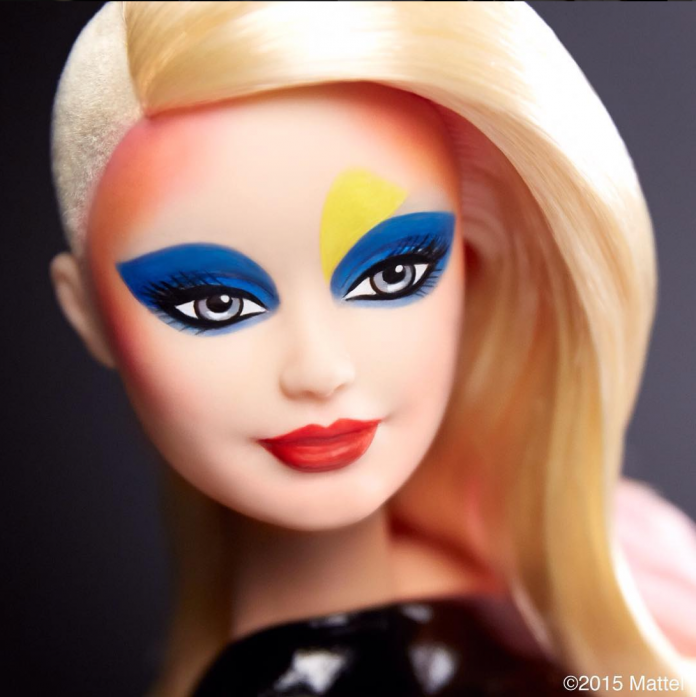 The final look embraces the seventies trend that has been popular all summer. S/S 16 seems to be continuing the retro feel with teal winged eyes, but the choppy short fringe updates the make up. A nude lip is the perfect balance for the pop of colour and finishes the look nicely.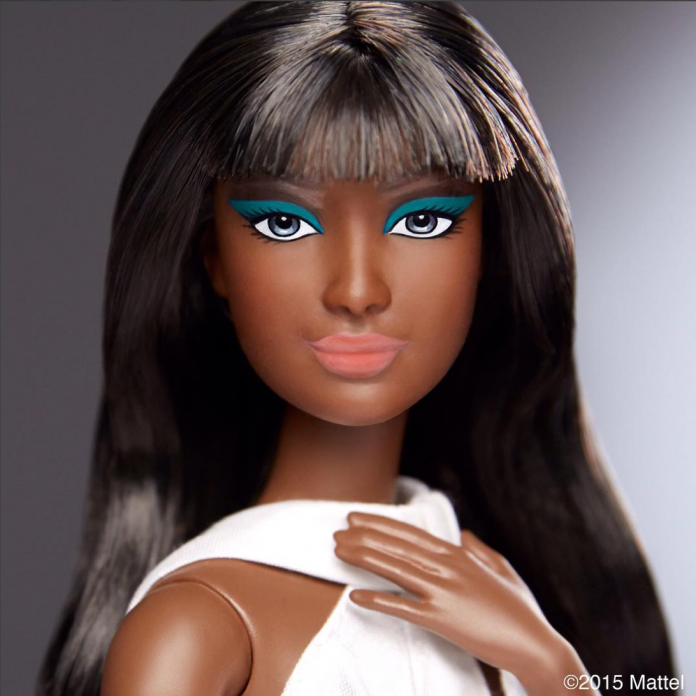 Though Barbie's beauty formula of thick, black lashes, pink lipstick, and varying shades of eye shadow has been her fail safe for the past fifty or so years, this new makeover is sure to be the inspiration for many a beauty addict, myself included! It's not surprising though really when the internationally renowned makeup artist Pat McGrath is behind the brush.