York Dispatched in Basketball Scrap
1,181 total views
A Roses warm up came for the Mens' 1st Basketball team in week 6. Yet to lose a game, the team are making one of the strongest starts to their season possible – so entered the game confidently, though aware of plenty of work to do, if they're to achieve their goal of winning their league, the BUCS Northern Conference Cup, and of course, their Roses match.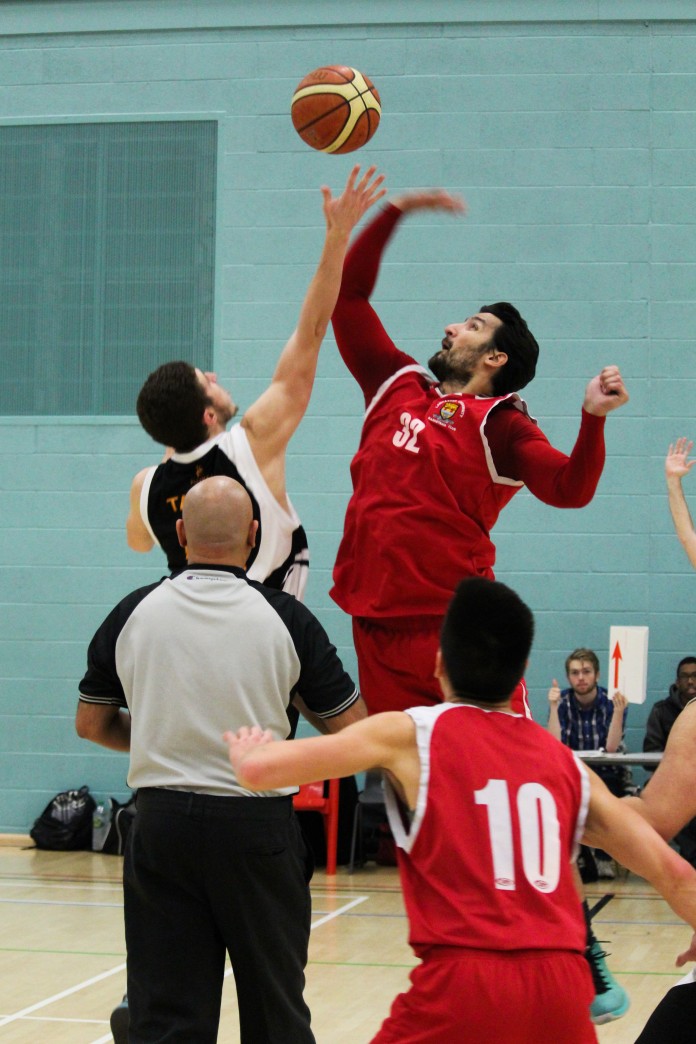 Scoring opened almost immediately, with a foul from York to Lancaster's Brandon Pringle. Lancaster took 1 point from the two free throws to open the scoring. York responded quickly, with Hugo Poon winning the rebound – proving that height is definitely not essential to basketball skills – scoring a two pointer almost immediately to put York on the score sheet. Their lead wasn't held for long, with a quick succession of three baskets from Lancaster's Faustas Stončius. York pulled a couple of points back, calling a time out at 11-4.
Whatever motivational speech took place obviously worked as York's Alvin Tsoi netted a three pointer, taking the score to 11-7. A foul on the away team followed, which they took a point from. A further two fouls to Lancaster's Pringle ensued, taking three points from four baskets. It's probably worth noting at this point that a fair number of fouls followed throughout the game, which I was reliably informed by a number of spectators was "more aggressive than usual." Scoring slowed towards the end of the first quarter, ending 18-10.
Both team made substitutions at the opening of the second half. York scored almost immediately, with Lancaster initially struggling to break into second half scoring. A foul on York followed, from which they gained one point taking the score to 18-13. Further baskets followed from both teams, with Eric Tai bringing four points for Lancaster, taking the score to 24-15. The next two points for Lancaster came from fouls to Stončius and Daniel Meshioye – York were also fouled twice, but failed to convert any of the four shots to points. Not disheartened by this, York's Yosef El-Oyah scored their second three point shot of the game, to take the score to 27-18.
Following a time out, Meshioye was fouled again; luckily scoring one point from the two free throws, as the second one bounced in off the backboard. Not so luckily, York responded quickly on the rebound, scoring to take the score to 28-20. Baskets for both teams followed, until that old Roses rivalry came to a head in the final seconds of the quarter, when Lancaster's Dia Noureddine subjected an unnamed York player (who had possibly forgotten his kit) to a spot of "unsportsmanlike behaviour" – which York were able to turn in to one point, ending the quarter at 32-26.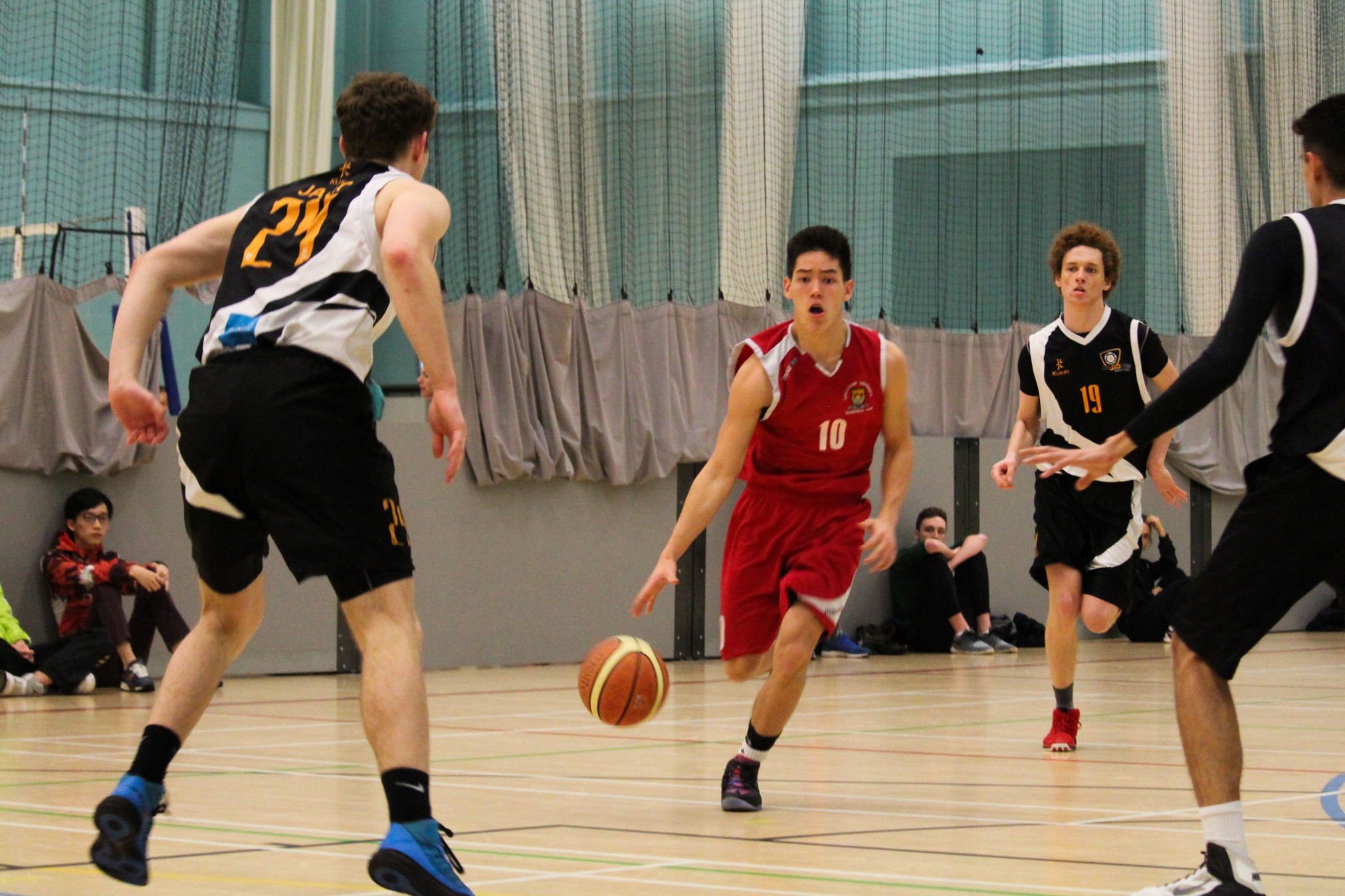 A slow start came to the third quarter, with neither team scoring until almost 82 seconds in. Pringle finally opened the scoring for Lancaster. Another point was definitely forthcoming, however a number of misses and rebounds back in to the hands of Lancaster meant this took a while. York responded with another two point shot, which Lancaster scored off the rebound of, bringing the score to 38-28. Following a York time out, Lancaster were keenly searching for more points. Issues with finishing however, lead to the ball being dropped. York failed to make the most of this advantage though, allowing the ball to roll out of play.
This error seemed to play to both teams' advantage though, somewhat breathing new life in to both teams – with Lancaster's Daniel Jenkinson netting from a distance to bring the score to 40-28. York's Kyan Jago was fouled – resulting in a point for the visitors. Jago quickly fouled Lancaster's Louis Tang when the rebound reached the home end, taking the score to 41-29, and seeing Jago subbed off following his fourth foul. Tang missed the first free throw, and made the second.
York's Poon skillfully picked up the rebound and dribbled to the other end only to be met by a foul, and a disgruntled declaration from York coach, Chris Taylor of "what are you doing? He only weighs 90 pounds!" The first throw scores, the second did not, and Lancaster quickly brought the rebound back to the other end, with Tang scoring. York took the rebound back up the court, and were met by another foul. Another point from a York free throw, as well as another two-point basket, saw the quarter end on 46-35.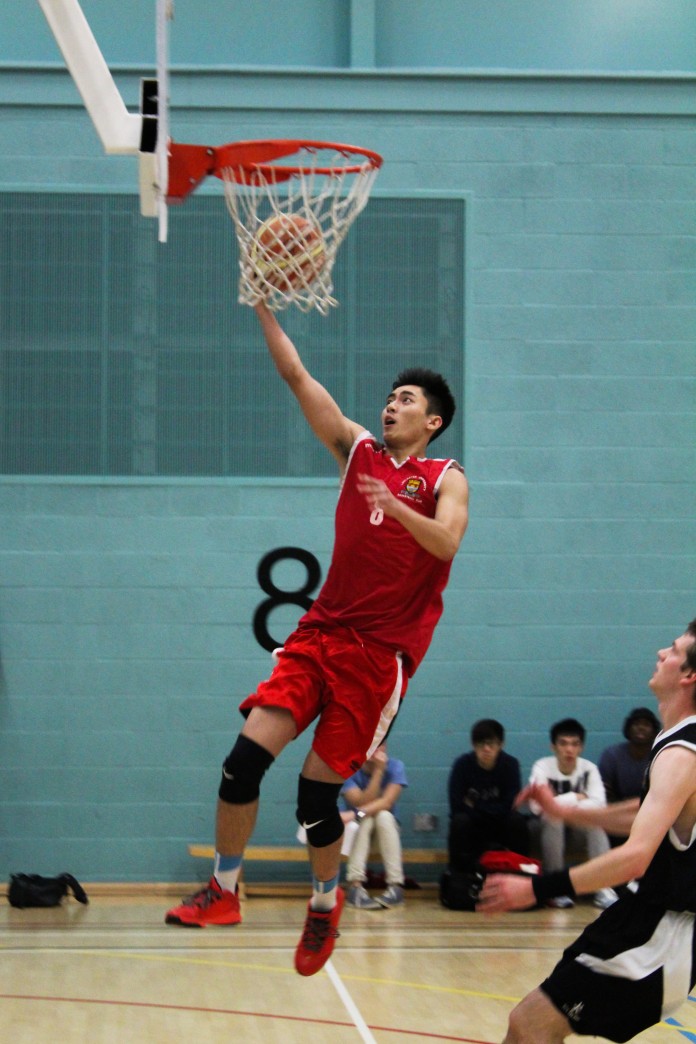 The final quarter got off to a somewhat haphazard start. York were considerably more concerned with missing their bus back, than with what was actually going on on-court. Jenkinson scored within 15 seconds for Lancaster, with Meshioye collecting the rebound and promptly scoring again. A flustered York subbed four of their five players, but this failed to make much difference to their play – which was probably not helped by a suggestion from Taylor that a forfeit may be necessary. Whilst they may not have forfeited physically, they certainly did in spirit, leading to a lackluster final quarter on their half. Meshioye scored again soon after the visitors' subs, though the rebound was taken up court by York, who scored to take the score to 52-39. For the visitors, it was game over from the beginning of the quarter; to say they had given up would be an understatement. For Lancaster it was an exciting end, scoring 20 points, only two of which were from free throws. However, this was mostly down to York's defensive issues; a defeated team, they most certainly were. Conversely, the vast majority of York's 11 final quarter points came from free throws – whether this was a vain effort from Lancaster to see them miss the bus remains to be seen. The game came to an anti-climatic end with York running off court in the final seconds, with the score ending 66-46.
One thing that should definitely be taken away from the game, is that aggression is not saved for Roses. 40 fouls and 54 free throws across the game is a lot – or so I am reliably informed, and the defensive nature of the game was reflected in what was a relatively low scoring game. Captain Sam Okwara said of the game that despite their 20-point lead, it perhaps wasn't their best performance. I'm no expert but I think we'll be pretty happy if scoresheet is the same come Roses!